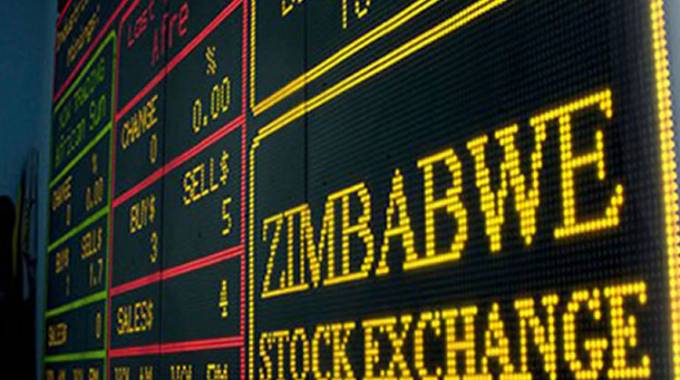 The Sunday Mail
Enacy Mapakame
The Zimbabwe Stock Exchange (ZSE) added $8 billion value in May as investors seeking to hedge against inflation and currency devaluation lifted the market to its highest level for 2019 yet.
All the key market indicators closed the month in the black as positive sentiment prevailed albeit uncertainties posed by inflationary pressures fuelled mainly by foreign currency shortages.
On the official interbank market, the local currency is pegged at US$1: RTGS$5 which means it has weakened by around 50 percent since its introduction in February.
The illegal parallel market has the greenback pegged at US$1: RTGS$7,3 forcing prices of goods and services to sky rocket, eroding consumer spend.
Recent upward shifts in the illegal forex rate was influenced by some developments in the economy, mainly the complete removal of the 1:1 peg after the Reserve Bank of Zimbabwe instructed oil marketing companies to begin sourcing foreign currency at the interbank market rate.
Resultantly, the Zimbabwe Energy Regulatory Authority (ZERA) announced new fuel prices (diesel and petrol), which were up by around 50 percent.
In May, the primary indicator, the ZSE All Share Index jumped 43,2 percent to 191,47 points while the mainstream Industrial Index put on 43,3 percent to a year to date high of 640,29 points.
The ZSE Top 10 Index surged 49 percent to 190,24 points on gains recorded in the market's top cap counters. On the resources side, the Mining Index rallied 16 percent to 216,15 points on gains in the two active mining counters.
Total market value added a hefty 45 percent to $25 billion driven by the market's heavies. Cassava Smartech ticked 71 percent to $1,84 from the previous month's $1,07 as it moved to second biggest counter with total market value of $4,7 billion ahead after Delta and parent company – Econet now ranked first and third respectively.
Cassava now accounts for 18,82 percent of the market's total value and market watchers have guided the firm to continue on a growth trajectory driven by innovations in the smart tech business, as the country embraces more digitalization in various services across sectors.
Together with Econet, Cassava have notified shareholders of delays in release of their financials for the year to 28 February 2019 as they reconsider the measurement basis of assets and liabilities as well as incomes and expenses following a change in functional currency.
The financial results will now be published on or before June 30 following consultations with the ZSE to allow sufficient consideration of the relevant accounting principles.
Econet put on 74 percent to $1,83 while Delta Corporation was 36 percent firmer to $3,76. The beverages giant reported strong performance for the year to March 2019 despite economic challenges mainly as result of foreign currency challenges which saw the group temporarily close its sparkling beverages business.
Industrial conglomerate, Innscor added 26 percent to $2,07 while Old Mutual was 31 percent stronger to $13 compared to $9,90 recorded last month.
Crocodile breeder, Padenga and BAT increased 50 percent and 16 percent to $1,65 and $35 respectively.