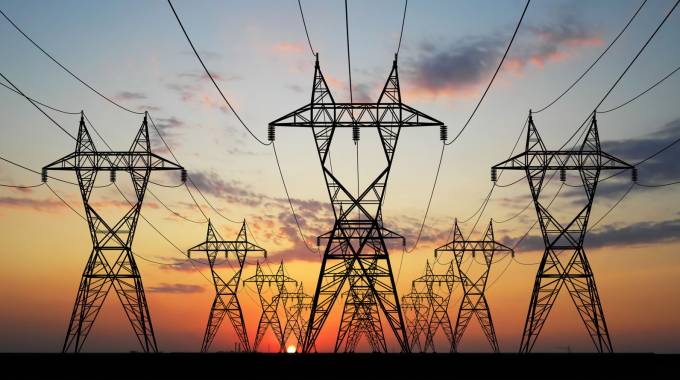 The Sunday Mail
Harmony Agere
Zimbabwe has been plunged into a fresh energy headache as the recent power outages come on the back of strained fuel supplies.
The power outages have hitherto escalated the demand for fuel as commercial and domestic energy consumers turn to generators.
The country's major power plant, Kariba Power Station, reduced its generation capacity from 542MW to 358MW due to low water levels in Kariba Dam. This brought down the country's cumulative electricity generation to around 900MW against the installed capacity of about 2 000MW.
As such, most domestic and industrial consumers have been subjected to protracted load shedding periods lasting up to 10 hours.
Coming on the heels of a crippling fuel shortage, the development has left both commercial and domestic users with limited options to alternative energy. Industry is concerned that the current situation will disrupt production and plunge the economy further down south.
"We have had one or two incidences where some of our members caught in load shedding areas have complained about disruption in production but generally speaking, industry is being prioritised at the moment," said Confederation of Zimbabwe Industries (CZI) president, Mr Sifelani Jabangwe.
"But it's something that can eventually affect us going forward if measures are not taken to curb further shortages. We, therefore, encourage the Government to increase imports because, as industry, we need power to produce and without production, the economy hurts further."
A survey carried out by The Sunday Mail Society last week showed that the small businesses are the worst affected by the double-edged sword of fuel and electricity shortages.
Among the most affected are butcheries, supermarkets and small-to-medium enterprise (SMEs) hubs such as Gazaland, Siyaso market and Glen View complex.
The chief executive officer of SMEs Association of Zimbabwe, Mr Farai Mutambanengwe, said challenges were inevitable in the prevailing situation.
"It is always difficult to quantify the extent of the challenge but I think it's obvious that the situation is difficult for SMEs," he said.
"If you don't have electricity and you are going to spend long hours in a fuel queue, then you are going to be affected, your business will suffer."
Mr Luke Chanetsa, who runs a butchery in Dzivaresekwa, said some in the SMEs sector may close shop altogether.
"The large businesses are covered because they get priority, but for some of us in the SME sector, it's difficult because with fuel shortages, we do not have alternatives," he said.
"I run the risk of losing my stocks because right now without electricity or diesel, I cannot power my refrigerators."
At a time when the country is trying to increase its agricultural production, the most devastating news is that winter wheat farmers may be forced to reduce hectarage to cope with the power deficit.
Farmers say the released load shedding schedule leaves them with only three days of power per week.
"In the past, we would resort to generators but the challenge is that we have a serious shortage of diesel at the moment," said one farmer, who declined to be named.
"In a case where the farmer needs six days in a week to irrigate, they are only getting three days, which means they will be forced to reduce hectarage by half."
The situation has brought attention to the deficiencies that have remained unsolved in the country's energy sector.
Experts say the country does not seem to have alternatives or a plan in times of crisis.
While major investment has been made in the Batoka Gorge hydro scheme, fears have been raised that it will face the same problems as Kariba Power Station as both are located on Zambezi River, whose volumes are increasingly becoming compromised due to the effects of climate change.
Previously, Government resorted to the Dema Emergency Power Plant – which is powered by diesel – for relief, but this option has been complicated by the shortage of fuel.
The country's other power plants are not operational or are producing way below their capacity due to old age.
Harare and Bulawayo thermal power plants are effectively down while the Hwange Power Station is undergoing a multi-million-dollar refurbishment.
Over the last decade, investment in solar energy has been touted as the solution to the country's power shortages but this vision has repeatedly failed to take off on a national scale, largely due to corruptly awarded tenders. Funds meant for solar energy development have been abused without account.
However, despite the difficult situation, Zesa's subsidiary, the Zimbabwe Power Company (ZPC), is confident that the long-term future of electricity supply in the country is bright due to the number of projects they are implementing.
"These have been prioritised at company and national level and they include the Hwange 7 and 8 Expansion project, which commenced on August 1 2018," said ZPC in its 2019 first quarter newsletter.
"Design reviews, site works and Units 7 and 8 works are in progress.
"The National Project Status for the project has been renewed by the Ministry of Finance and the project was nominated for Rapid Results Initiative (RRI)."
Speaking to the media last week, the newly appointed Minister of Energy and Power Development, Advocate Fortune Chasi, said there is need for a consultative approach to address the energy challenges in Zimbabwe.