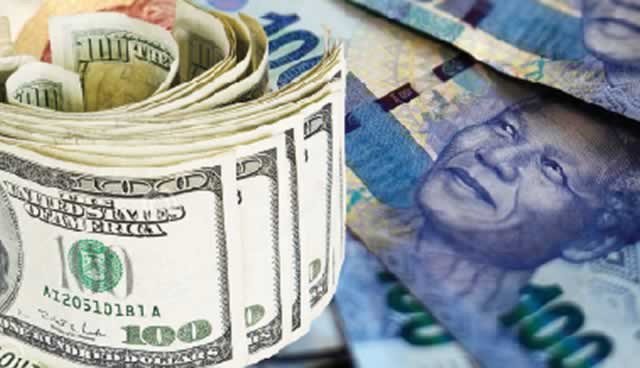 The Sunday Mail
Africa Moyo
Senior Business Reporter
EMPLOYERS selling their products in foreign currency have no justification for paying their employees in bond notes or RTGS, representatives have said.
The call comes at a time when some traders, particularly pharmacies and private clinics, are charging their services in foreign currencies, mainly the US dollar.
Following a recent strongly worded statement from President Emmerson Mnangagwa, pharmacies such as Word Pharmacy and Booties Pharmacies, among others, are now accepting swipe, bond notes and mobile money payments.
However, their prices are anchored on the US dollar at a rate of 400 percent such that a drug selling for US$7 is sold for $28 when using other forms of payment.
Top medical institutions such as Baines Clinic in Harare demands US$50 for patients on medical aid. Most private doctors are demanding some payment in foreign currency of no less than US$20, while the rest is paid in swipe or mobile money.
However, despite demanding payment in US dollars, employees for such firms are paid in bond notes, RTGS and/or mobile money.
President Mnangagwa said pharmacies charging in US dollars risk losing their operating licenses if the practice continues.
"These pharmacies are charging in US dollars but their employees are not paid in US dollars . . . the majority of you who were selling medical provisions, asking for US dollars, it's not proper because you go and queue at the RBZ (Reserve Bank of Zimbabwe) asking for foreign currency to import these drugs.
"There is no reason why you should, therefore, ask the public to purchase these drugs in foreign currency when you yourselves get it from the Reserve Bank. Those of you who do not heed this caution, danger is coming, we will withdraw your licenses."
Employers Confederation of Zimbabwe (Emcoz) director Mr John Mufukari told The Sunday Mail Business on the sidelines of the recently held 6th annual collective bargaining conference in Nyanga that it was only fair for firms charging their products and services in foreign currency to pay salaries using the same currency.
"It's difficult to argue against that from a conceptual point of view because if you are trading in forex, it means your business is now entirely designated in forex; that is not only your procurement costs but your local costs as well.
"The call for businesses charging in foreign currency to pay wages and salaries in foreign currency is a logical argument; it is difficult to argue against that.
"Those who are operating in a completely forex environment should be able to cover all their expenses in forex, that we will not argue," said Mr Mufukari.
However, he said this can only apply to companies getting all their income in foreign currency. Mr Mufukari said such firms were a "tiny little bit".
He said most companies that export don't retain 100 percent of their export receipts, thereby making it difficult for the firms to pay salaries exclusively in foreign currency. Government recently reviewed the foreign currency retention levels for gold miners from 35 percent to 55 percent, which Mr Mufukari said is barely enough to warrant payment of salaries and wages in the exotic currency. He said 55 percent foreign currency retention is only adequate to import raw materials for operations.
"In the mining sector, there are chemicals that you cannot do without, products like cyanide. The equipment that you use for mining, when it breaks down, the parts can only be acquired using foreign currency.
"That's where the 55 percent goes, and the 45 percent covers all your local expenses, including wages."