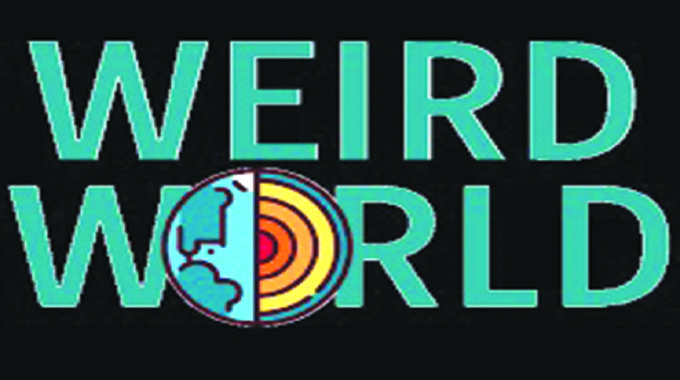 The Sunday Mail
WHILE coronavirus lockdowns caused many men across the world to grow their hair longer than usual, none compare with Vietnam's Nguyen Van Chien who has gone almost 80 years without a trim.
The 92-year-old from the southern Mekong Delta region is the proud owner of five-metre long dreadlocks owing to his belief in a faith that prescribes leaving untouched what a person is born with.
"I believe if I cut my hair I will die. I dare not to change anything, not even combing it," Chien told Reuters in his village about 80km west of Ho Chi Minh City.
"I only nurture it, cover it in a scarf to keep it dry and clean and looking nice."
Chien, who worships nine powers and seven gods, believes it was his calling to grow his hair, which he bundles up under an orange turban.
He was required to trim it when at school, but left after third grade and decided never to cut, comb or wash it again.
"I remembered my hair was black, thick and strong. I combed it, untangled it to make it smooth. But when I heard the calling from the divine power, I knew immediately that I was chosen," he said.
"I touched my hair and overnight it became really hard. It has attached to my head and became a thing of its own."
Chien follows a near-obsolete faith known as "Dua", the coconut religion, named after its founder who claimed he survived only on coconuts to retain his vitality. Dua is banned in Vietnam and categorised as a false belief.
Chien's fifth son, Luom, helps him to manage his giant locks.
He too believes in the connection between hair and mortality, having seen a man pass away after trying to re-attach his hair with string.
"These things look simple but they are sacred," said 62-year-old Luom.
Meet Covid-19, malaria, cobra bite survivor
A British charity worker who survived coronavirus, dengue and malaria was recovering after a potentially deadly snake bite in western India's Rajasthan state.
Ian Jones was bitten by an Indian cobra in rural Jodhpur district of the desert state and admitted to hospital in Jodhpur city, about 350 kilometres from the regional capital Jaipur.
"Jones came to us last week after a snake bite in a village in the region. Initially, it was suspected that he is also Covid-19 positive (for the second time) but he tested negative for that," doctor Abhishek Tater, who treated him at the local Medipulse Hospital, told AFP.
"While with us, he was conscious and had snake bite symptoms, including blurring of vision and difficulty to walk, but these are generally transient symptoms," Tater added.
Jones was discharged earlier in the week.
"We feel that there won't be any long-term effects. If he hasn't already improved, he would do so within next few days," the doctor added.
"Dad is a fighter, during his time out in India he had already suffered from malaria and dengue fever before Covid-19," his son, Seb Jones, said in a statement on a GoFundMe page set up to help pay his medical bills and travel back to the Isle of Wight in southern England.
"He had not been able to travel home due to the pandemic and as a family, we understood his desire to continue to support the many people who relied on him," he added.
Jones works with traditional craftsmen in Rajasthan and through his charity-backed social enterprise, Sabirian, helps import their goods into Britain to help them escape poverty.
Man wrestles puppy from alligator's jaws
A man who wrestled his puppy from an alligator's jaws without dropping his cigar has been hailed a hero after footage of the encounter circulated widely online.
Richard Wilbanks (74) was outside his home in Estero, Florida, US, when the reptile emerged from a pond in his backyard "like a missile" and dragged his three-month-old Cavalier King Charles spaniel below the surface.
"I never thought an alligator could be that fast. It was so quick," Wilbanks told CNN, adding that it was a sudden rush of adrenaline that spurred him to "automatically" jump into the pond to save the life of his new pet, who he named Gunner.
Surveillance video released last week of the 20-second incident shows Wilbanks waist-deep in the water groaning as he pulls his puppy out of the water, with the American alligator still attached to the lower half of its body.
Wilbanks can be seen thrashing around in the pond while straining to free the whimpering puppy from the alligator's clutches.
More than 10 seconds later, Wilbanks succeeds in his bid to save the puppy, which is then seen running up the hillside away from the water and toward safety.
He told CNN his hands were bloodied and "chewed up" after his battle with the animal, although the puppy — and the cigar — remained in one piece.
The incident was recorded by cameras that had been placed throughout the neighbourhood as part of a project that the Florida Wildlife Federation (FWF) and the fSTOP Foundation launched earlier this year.
The joint initiative seeks to capture footage of wildlife in the community so that residents in the area can understand more about the animals that they live alongside — including deer, raccoons and wild bobcat.
Those behind the project hope to create an educational video that provides locals with invaluable information that helps them coexist with the many different animals in their backyard — in this case, literally.
"This footage was certainly not expected and it is not what we typically get on our cameras," explained one of the foundation staff members.
"It is critical that people who live at the interface of wild land take extra precautions — dogs should be leashed and both people and pets should avoid lingering at the edge of large retention ponds where alligators are known to occupy," said the organisation. — Wires