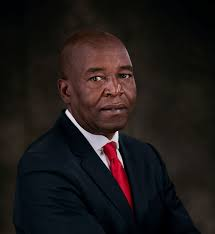 The Sunday Mail
Business Reporter
AUTHORITIES should fine-tune the Reserve Bank of Zimbabwe (RBZ)-run weekly auction as part of broader efforts to tame exchange rate volatility seen in recent months on the parallel market, business leaders have said.
They also believe measures to guarantee stability of prices and availability of currency were going to be key to growth of industry and business this year.
The foreign currency auction system, which was introduced on June 23, 2020, managed to tame rising inflation, stabilise prices and improve access to foreign currency.
The resultant economic growth was forecast to push economic growth to 7,8 percent in 2021.
However, delays in settling successful bids negatively impacted companies' cash flows and dented market confidence.
Confederation of Zimbabwe Industries (CZI) president Mr Kurai Matsheza expressed hope the Government would step up efforts to ensure the auction system worked properly.
He said doing this would plug loopholes exploited by profiteering businesses and traders through currency manipulation.
"(Success in) 2022 is premised on a number of fundamentals: Firstly, is the pricing and availability of foreign currency; as long as that remains an issue, it will continue to drag industry performance backward. We know we had this problem last year and even before, but we hope authorities will be able to handle this in a better way in 2022," said Mr Matsheza.
"As industry, we have had meetings with the authorities, we have had recommendations of what we believe are probable solutions around it."
Zimbabwe National Chamber of Commerce (ZNCC) chief executive officer Mr Christopher Mugaga said there was need for policy interventions to curb exchange rate volatility, as the situation could potentially get out of hand.
"We need to continue fine-tuning the auction system; it is good, we should promote it, but we believe there is latitude or room for us to get to the optimal level of auction management, because with what the rate is doing on the black market, we cannot afford to get our heads in the sand and say we do not care about black market rates," he said.
"So we need to rally along monetary development to make sure we have possibly an acceptable exchange determination programme. In other words, we need to put structures in place to determine the price of the Zimbabwe dollar on the (formal) market. That is what we need to work on."
Business leaders said by-elections for vacant National Assembly seats and the 2023 harmonised elections would not likely disrupt business and the economy. Mr Christopher Mugaga
Mr Mugaga said: "We are praying that the by-elections for about 27 constituencies in March this year and 2023 are not going to disrupt the progress we had made as a nation in 2021.
"In Zimbabwe, elections are sometimes divisive; as business, we wish there could be a common point of departure because the cake we want to grow is the economy."
Similarly, Mr Matsheza said he hoped political temperatures "won't be elevated to levels that become disruptive to business".
"We urge the political parties themselves to make sure that whatever they are doing (campaigns), the environment remains conducive for business and everyone."
CZI also believes that agriculture will be central to the economy this year.
"Agriculture performance will be central to the year, as you know rains started late and we fear that it might be short and output might not be as good as in 2021," he said.
"We applaud the Government for their effort in building dams in some areas; hopefully, if there are going to be good rains, irrigated crops will be able to be sustained."
Experts say continued investment in dams would likely help transition from rain-fed agriculture, particularly at a time the world in grappling with climate change.