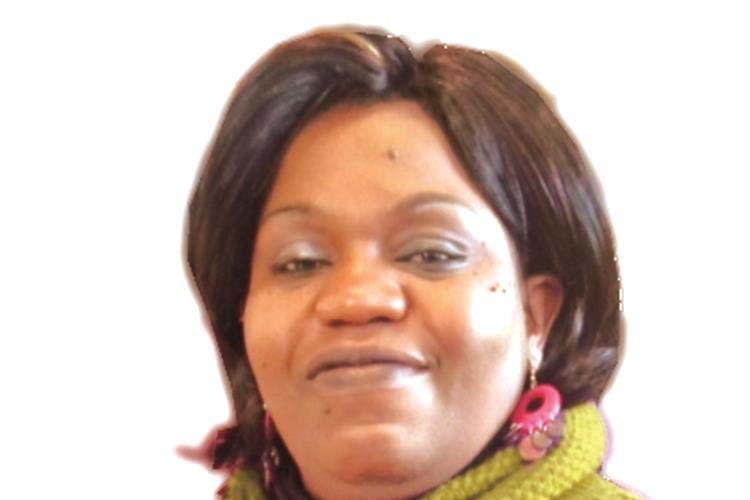 The Sunday Mail
Tendai Chara
MRS Edith Mukuwapasi, the principal of the Knowstics Academy – one of the country's best performing schools – passes off as any other ordinary teacher. Tough but fair, Mrs Mukuwapasi is among some of the free-thinking educationists that quickly embraced the idea of having a secondary school curriculum which aims at closing the knowledge versus skills gap.
Whilst some educational institutions were procrastinating, Knowstics jumped onto the noble idea and has since embarked on producing students that will be easily ushered onto the job market. Impressed by what was being done at Knowstics, Josiah Hungwe, formerly the Minister for Liaising on Pyschomotor Activities in Education, decided to use the educational institution as a model school on how psychomotor activities can be practically implemented in schools.
What followed was a nationwide tour in which Mrs Mukuwapasi visited schools where she gave lectures on how to effectively run a psychomotor-inclined institution. School authorities from across the country also visited the school and were impressed by what they saw.
Mrs Mukuwapasi has introduced new teaching methods and a curriculum which sees the students being taught electrical engineering, joinery, structural engineering and horticulture among other practical subjects.
Animal husbandry, creative design, financial literacy and media and designing are some of the subjects that are covered. Students are also taught the basics in fitting and turning, automotive engineering, marketing and garment construction. The students are taught survival skills which they will use when they finally leave school.
"Our broad curriculum ensures that our students can conquer unforeseen challenges in the future, be it in the sciences, business or social sciences arena," Mrs Mukuwapasi said. Apart from the academics, students are being taught the practical aspects of agriculture, construction, food processing and design technology among others.
Apart from the Knowstics Girls and a day school, Mrs Mukuwapasi also oversees the Knowstics International Boys Academy — a unique international boys' college which is revolutionary in its thrust on closing the skills gap.
According to Mrs Mukuwapasi, the school is offering a curriculum that prepares "boys to become men". Mrs Mukuwapasi is a shining example of how one can make it in life despite one's economic or social background.
Knowstics students made history by scoring the world's highest marks in the subjects they sat in the November 2013 Ordinary Level examinations set and marked by Cambridge University's highly reputed education and qualifications subsidiary, Cambridge International Examinations.
Chenai Karen Kaseke and Rudorwashe Bidemi Chinhara scored the highest marks in Divinity and History respectively. As a result of the girls' performances, their teachers, Messrs Mawoneni and Chaeruka, were adjudged to be the best History and Divinity teachers in the world respectively.
Over the years, some of the institution's teachers were named as the best in the country. Since its inception, Knowstics came out among the country's best "O" and "A" Levels schools with impressive percentage pass rates.
In the past five years, Knowstics students registered 100 percent pass rates in both the "O" and "A" Level Zimsec and Cambridge examinations.
Unlike some schools that only enrol pupils that have done exceptionally well in Grade Seven, Knowstics has earned a reputation for transforming average pupils into excellent students. The academy attracts students from as far afield as Swaziland, Zambia and Mozambique, among other countries.
Growing up in the overcrowded streets of Mbare, she never dreamt that she would one day be at the helm of one of the country's award-winning schools. From the humble beginning as a teacher at St James Bonda in Nyanga, she went on to establish the internationally-acclaimed institution. Mrs Mukuwapasi chronicled how she rose from being a "ghetto girl" to become a respected educationist.
"Our mother instilled in us the qualities of hard work. From school, I would man a vegetable stall at the busy Mbare Musika. From the stall I would then do other household chores before sitting down to read. It was tough but it made me who Iam today," Mrs Mukuwapasi said.After training as a teacher, she taught at Bonda Mission for 15 years.
It was at Bonda that the idea of starting Knowstics was mooted. "Together with my husband William, we began to teach extra lessons during school holidays. The lessons were often oversubscribed, forcing us to travel to Harare where we began small classes," she added.
The pair briefly migrated to the United Kingdom where the husband taught whilst Mrs Mukuwapasi did menial jobs. Added Mrs Mukuwapasi: "I didn't like what I was experiencing in the United Kingdom, so I quickly moved back to Nyanga. It was then that I decided to start Knowstics.
My husband sacrificed the little that he was earning in the UK to pay the teachers and I started manufacturing fizzy drinks." She would teach during the day and knit and make fizzy drinks during the night. The institution grew in leaps and bounds.
"As the institution was growing, we needed more teachers. We were forced to work day and night, some times without even sleeping.
My husband then bought a commuter omnibus which my brother and son operated as we sought money to run the growing institution," Mrs Mukuwapasi added. She has seemingly imparted the entreprenuership skills to her three children. Apart from being a medical doctor, her daughter Mary, also runs a successful events management company. One of the couple's two sons runs a construction company whilst the other one is still at university.
"I am forever grateful to my mother for teaching me to be self-sufficient. I also taught my children to work hard and I am happy to say that my efforts are bearing fruit," Mrs Mukuwapasi said.
Working as a solid team, Mr Mukuwapasi – who has since left the United Kingdom – is responsible for the administration of the institution.