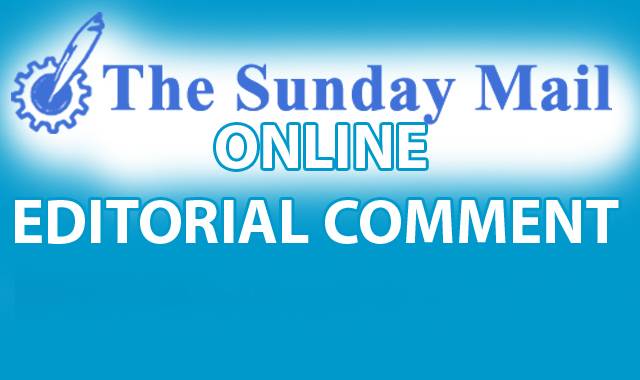 The Sunday Mail
People have what some would call a strange approach to statistics.
Where they do not like the figures, they discard the science — regardless of how unscientific the disputation itself is. But it is not strange at all. It is merely a reflection of statistics denial fed by wilful statistical illiteracy where people try not to understand, or totally ignore the numbers, because the figures do not support their narrow world view.
And the statistics deniers are everywhere, particularly in politics and the media. Just look at the way the BBC contorted itself to try and prove that Zimbabwe is a fragile State.
After President Mugabe lauded Zimbabwe's high literacy rate at the World Economic Forum in South Africa the other week, the BBC was at pains to say the country is "only" the 11th most literate in Africa. Closer home, Mr Morgan Tsvangirai will boldly declare that he will not accept an electoral outcome that does not have him as the winner — regardless of what the stats say. Mr Tsvangirai tells us he will do a Donald Trump and reject the statistics.
The difference is Mr Trump actually won. Which is why he is President of the United States. The statistics ushered him into office, not contrived statistical ignorance. Right now the statistics are pointing to Mr Tsvangirai losing next year's elections, much as he has lost every other national election he has contested since 1999. We are talking here about the statistics given to us not by Zanu-PF, not by the Zimbabwe Electoral Commission that MDC-T does not like, not by anyone else but Professor Eldred Masunungure's Mass Public Opinion Institute, working under Afrobarometer.
The latest survey tells us that 43 percent of the people polled trust President Mugabe a lot, and another 21 percent trust him "somewhat".
Compare this 34 percent trust in President Mugabe's own Zanu-PF party, 27 percent in Parliament and eight — yes, eight — percent in the opposition political parties. Were an election to be held today, "grand coalition" or not, there will be a political massacre the likes of which ends in nothing other than complete oblivion.
Apart from the obvious indicator of what this means about people's attitude to Mr Tsvangirai and friends, there is another telling fact: President Mugabe is more favourably viewed than the party he leads.
And it is not the first time Afrobarometer and MPOI have given us such stats.
They have done so for years and each time in the recent past they have published the figures, we have been shown that not only is President Mugabe the most acceptable leader in the country, but that Zanu-PF depends much on him for national support.
Have the ruling party's Commissariat and other key departments noted this? What are they doing to improve the revolutionary party's overall assessment in the eyes of the general public? Are they alive to this as they prepare for the 2018 elections? Do they ever ponder what this could mean for Zanu-PF in a future in which someone else has to take over the party?
Does this difference in public appraisal not speak to Zanu-PF's performance in last year's Norton House of Assembly by-election? It would be more than folly for Zanu-PF to willingly fall into the same trap of statistics denial that the opposition is in. There are other interesting stats in the Afrobarometer/MPOI survey that should be providing food for thought for both the media and political parties.
Not least is that a massive 76 percent do not rely on Facebook and Twitter for news, to shape their views. So much for frenzied tweeting! More seriously, 24 percent of the people surveyed believe that the economy will improve over the next 12 months.
Yes, 24 percent sounds like a low number, but it is higher than those who think that the economy will be worse.
The stats fly in the face of those who every other day have a headline about how it's all doom and gloom, about how Zimbabwe is a sinking ship (and how many times can a ship sink in a week anyway?).
The pollsters tell us that more than 50 percent of Zimbabweans believe that this is a democratic republic, regardless of some challenges it may have, challenges which are not unique to our country.
The numbers also put the lie to the claims that Zimbabwe's electoral environment is unconducive for the staging of free, fair and credible polls.
Afrobarometer and MPOI tell us that more than 50 percent of respondents in their survey were of the view that the 2013 elections were at the very minimum free and fair. Is this not a ringing endorsement of our electoral framework, an indicator that the majority have no problem with the elections management system?
So what then is this nonsense about "electoral reform", this infantile talk about not participating in elections until there are more "reforms"?
Is this not simply Mr Tsvangirai preparing himself to reject the statistical outcome that looms large as 2018 inexorably draws nearer, beating loud the drums of his political demise? And the stunning turnout in recent internal party polls in Masvingo gives life to these stats, giving electoral expression to what people think about the Zanu-PF and the disenchantment with oppositional politics of denial.