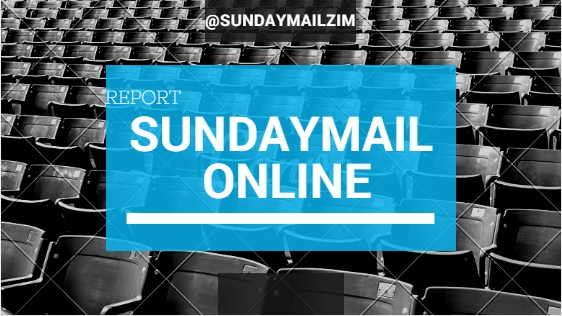 The Sunday Mail
SUZAN Del Gatto, the author of the book entitled; "Creating Balance in a World of Stress," wrote that; "If you choose not to deal with an issue, then you give up your right of control over the issue and it will select the path of least resistance."
This statement came to mind as the fifth leg of the Presidential Youth Interface Rallies took place in Chinhoyi yesterday. Before connecting the statement by Del Gatto to the highly successful rally which drew the biggest number of people since the rallies started, it is in order to give kudos to the Zanu-PF national youth secretary, Kudzanai Chipanga and his team.
The rallies have become just too intimidating. What must be worrying the opposition to death is the fact that the numbers at the rallies keep growing. The bumper crowd in Chinhoyi screamed right into the ears of the shivering opposition that "the rural vote is gone!"
Now back to the statement by Del Gatto. As the President and the First Lady spoke during the rally yesterday, it became clear that the time is up for the factions in Zanu-PF to sit down and talk. The time has come for G40 and Lacoste to have some coffee.
We know some are still very angry, we know some still think they have scores to settle and we know that egos won't make finding each other easy, but Del Gatto warns that "If you choose not to deal with an issue, then you give up your right of control over the issue." The factions should move fast otherwise soon, they will lose control of their differences. And once they lose control of their differences, Zanu-PF will be the biggest loser.
President Mugabe put it aptly when he said: "There are factions as you have heard but we don't allow those factions to prosper at the expense of the party and unity and we say stop it, stop them, stop them and stop them again and again. Discuss your differences, discuss them. Why don't you discuss them?"
When the President gives such wise advice, surely we should take heed. If we can't listen to the President when he talks, maybe we will listen when he walks.
One writer once said: "The ability to sit down with another person and talk for hours, about anything and everything, is more attractive to me than anything else." How about Vice-President Mnangagwa, the Minister of Higher and Tertiary Education, Professor Jonathan Moyo and Zanu-PF national commissar Cde Saviour Kasukuwere sitting down to discuss their differences as the President urged?
We know this may not be a popular suggestion considering that tempers may still be high and we know that some will accuse us of being compromised advisors, but even bloody wars ended right at the table. Sworn enemies eventually sit down and iron out their differences.
There is nothing for to be ashamed of. There is nothing to be pompous about. And there is nothing humiliating about it. There is no defeat. This is about Zanu-PF. Individualism and big-headedness won't take the party anywhere, especially with elections coming in 2018.
The tone by the President and the First Lady at the rally yesterday was enough to warn those with political ears that the possibility of things spiralling out of control were very high. The warning shots were fired and if something does not give in between now and the next rally, grief may visit some people soon in fatal dosages.
Let's remember "pride makes us artificial and humility makes us real." Also, "it was pride that changed angels into devils; it is humility that makes men angels."
We hope Professor Moyo will stop tweeting Zanu-PF issues and we hope he will stop washing party linen on social media. We hope Cde Kasukuwere will act mature and we hope the VP knows that there is nothing much to gain in continuing the clash with Professor Moyo.
The Zanu-PF youths are doing a wonderful job with those intimidating rallies, let's not spoil their efforts. If the elders are the ones behaving like kindergarten kids, refusing to sit down to resolve their differences, who will guide the youths? Can we blame the youths when they start behaving bad?
Maybe this is a suggestion too soon, but then "sometimes there is no next time, no second chance, no time out. Sometimes it is now or never."