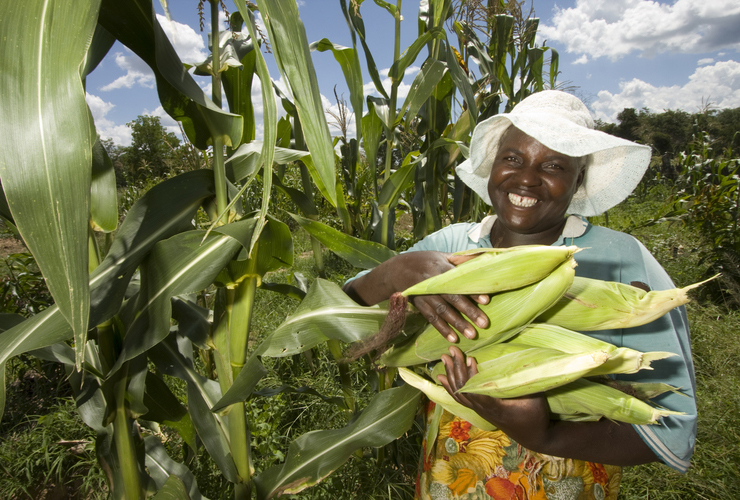 The Sunday Mail
THE evolution of ideals such as constitutionalism, including the codification of normative values within different societies, clearly show that human beings — if left to their own designs without any form of command — are at best inefficient and at worse chaotic.
Again, the history of mankind seemingly shows that before there was civilisation, there were organised armies.
In fact, it is arguable that organised armies gave birth to civilisation.
Remarkable political and economic societies such as the Roman Empire; the British Empire; and the conquests of Alexander the Great — the young prince who later became King of Macedonia — now part of modern-day Greece — were carved out of the ability to command organised and efficient armies. In essence, commanding armies enabled societies to channel the banal, bestial and brutish instincts of man to the greater good of societies.
Zimbabwe has its own recent example through the centrally-planned programme of Command Agriculture, particularly for maize. Early crop assessments, ranging from conservative to optimistic, put this year's maize crop output at between two million and three million metric tonnes — enough to meet the annual maize requirement of more than 1,8 million metric tonnes.
To put this figure into perspective, if more than two million metric tonnes are realised, it will be the first time since 2000 that the two-million mark would have been breached after the 2,1 million metric tonnes harvested in 2000. At three million tonnes, maize output will be the highest on record.
In the past 53 years, Zimbabwe only managed a record haul of 2,9 million metric in 1984.The savings for the local economy will undoubtedly be immense.
More than US$200 million — being the amount spent on grain imports last year — will be retained, or, more accurately, put in the pocket of local farmers, the majority of whom benefitted under the Command Agriculture Scheme.
Local industries, the majority of whom feed off the agricultural sector for raw materials, will also get a lift.
But it is not much about the result, but the method which gave birth to the result. There currently exists a compelling case to replicate the "command methodology" into other sectors in order to grow the economy.
It is fundamentally important however to note that the command programme, just as it has been applied in agriculture, does not connote an authoritarian, rough-shod way akin to driving slave labour into producing.
Rather, it is a methodical way of bringing circumstances under the influence and control of a central authority that is capable of "maniacally" ensuring the desired outcomes are achieved.
During the 2016/2017 agricultural farming season, Government managed to channel more than US$500 million of funds idly sitting in obsessively risk-averse financial instutitions to resource-starved farmers who have been able to realise tangible results.
Neo-liberal economists and enthusiasts, who believe in the capitalist-driven worldview of a "free market" are however bound to be violently opposed to such a model for it represents the deconstruction of a world that they have ever known and believe in.
But this world is slowly crumbling around the world. The rise of Trumpism in the United States of America and economic nationalism as represented by movements such as Brexit and, of late, Frexit attests to this. The way the global economy has been growing has not been democratic, and this has given rise to administrations that are willing to command their own economies.
Subtly, China, over the past three decades, has shown a smarter way of doing this. And it is well choreographed as well. The National Development and Reform Commission of the Republic of China (NDRC), formerly the State Planning Commission (and this is instructive), typically holds sway over planning and administering the economy.
It routinely gathers crucial data from research and tertiary institutions and produces white papers that are fed to the Communist Party of China for approval. Most often than not, the policies are implemented through state-owned enterprises. Through this, the Asian country has been able to control not only its economy but its destiny as well. Today, China is the world's second-largest economy, and its success has demonstrated an alternative model of economic growth. It is high time that Zimbabwe also tries its own brand that borrows from the success registered in agriculture.
A sort of capitalism with Zimbabwe characteristics, so to speak. Neo-liberal economic precepts have thus far failed. The excesses of Economic Structural Adjustment Programme (Esap) are a painful reminder of this fact. Much of the aberrations that exist in the local economy today, where some key economic actors, simply sit on the fence and wait for Government to fail, are simply because for too long they have been left to create their own designs.
Creating a win-win framework that harnesses local resources to achieve targeted economic outcomes is crucially needed.
Sometimes going against the grain works.
Eighteenth century French historian and Enlightment Age writer, Voltaire, forcefully put forward the idea of centrality of control by saying, "I would rather obey a fine lion, much stronger than myself, than two hundred rats of my own species."
In this case, it only serves to show that putting the economy under the command of a strong central planning authority might be worthwhile. The world is changing and it is better to change with it.
We owe it to ourselves and to posterity to shape our own economic reality and define our own path.