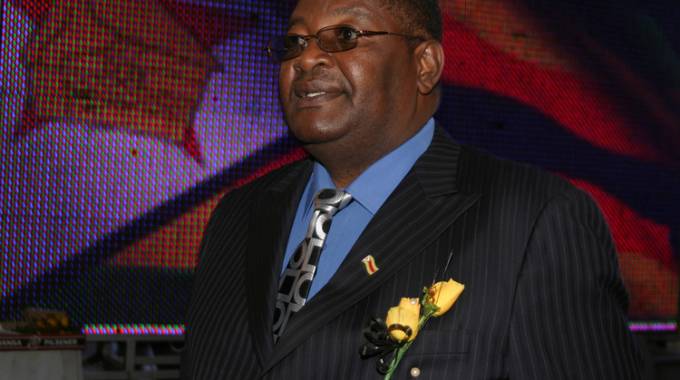 The Sunday Mail
The redeployment of several senior Zanu-PF officials from Government is part of an ongoing reorganisation and modernisation of the ruling party's operations to enable it to strictly monitor implementation of its election promises and Congress resolutions.
The Zanu-PF Politburo last week established 11 fully fledged departments to oversee the party's day-to-day operations.
Several former Cabinet ministers head the departments, which are manned by full-time employees.
The reform process, which kicked off with last week's redeployments, will also witness wholesale changes to the party's operational structure at head office.
Technocrats in areas of economics, media, research, public administration and political science, among other fields, will be engaged.
A fully fledged think tank is being established to devise scientific methods and approaches for creation of a modern political organisation.
Among key questions the research unit will deal with is how the party can reorient itself to woo urban voters. It will undertake economic research and continuously guide the party.
Zanu-PF Secretary for Administration Dr Obert Mpofu told The Sunday Mail last week that the party was borrowing from tried and tested models used by the Communist Party of China and fellow ex-liberation movements in Southern Africa.
He said: "If you look at the Communist Party of China, it is responsible for directing Government. Politburo members are full-time employees and they run the operations of Government through the minister.
"This is the same model used by the former liberation movements in Angola, South Africa and Tanzania; you have the party leadership working full-time, especially the Secretary of Administration, who they call Secretary-General and other secretaries, including the Secretary for Finance.
"In our case, the President in his wisdom has assigned certain key department to run full-time. This is aimed to strengthen the operations of the party both organisationally and operationally."
The party, he pointed out, was the source of Government policy.
"It is those polices that were incorporated in our manifesto that will be implemented by Government.
"So, it is important that we, as full-time secretaries, follow up on all the party policies as espoused in the manifesto and as espoused in our Congress resolutions and ensure that they are implemented by Government. That is monitoring and evaluation.
"We will be working closely with institutions of development and ensure that they conform to agreed positions by the party; I am talking about Government institutions.
"As is always said, the party is supreme. The President of the country is the supreme President of the party and in this case, our President Cde Mnangagwa is the President and First Secretary and he is the one who appoints Government on behalf of the party.
"We are the ones who will be following up on the implementation of party resolutions and decisions.
"Implementation is done by Government and we will be working hand-in-hand with our colleagues in Government where we will be reminding them on issues to do with the party's position," he explained.
The party, he added, would monitor and evaluate the performance of its parliamentarians.
"We will be monitoring very closely what will be happening with our Members of Parliament; they should espouse issues that the party would have promised our electorate.
"We will be working closely with the party parliamentary caucus to push the agenda that got us elected into power."
Dr Mpofu said President Emmerson Mnangagwa had directed him to establish a strong research unit responsible for policy formulation and planning.
"They will also research why the party didn't do so well (in urban areas), research on why prices of basic goods are going up and a lot of other areas that have an impact on the livelihoods of the people and anything that affects the party."
On remuneration of the newly deployed secretaries, he said, "These are senior party positions and the party is supreme, so the remuneration will be commensurate to the positions they are holding.
"So they (salaries and benefits) could be even better to those who hold similar positions in Government."
The Politburo deployed Dr Mpofu to head the party's administration department.
Other full-time party deployees are Lieutenant-General (Retired) Engelbert Rugeje (National Commissariat), Cde Patrick Chinamasa (Finance), Cde Simon Khaya Moyo (Information and Publicity), Cde Simbarashe Mumbengegwi (External Relations), Cde Paul Mangwana (Legal Affairs), Cde Christopher Mushohwe (Economic Affairs) and Cde Douglas Mahiya (War Veterans).
Deputy Secretary for Youth Affairs Cde Lewis Mathuthu is now the full-time head of the youth department.
Heads for National Security and Women's Affairs will be announced in due course.