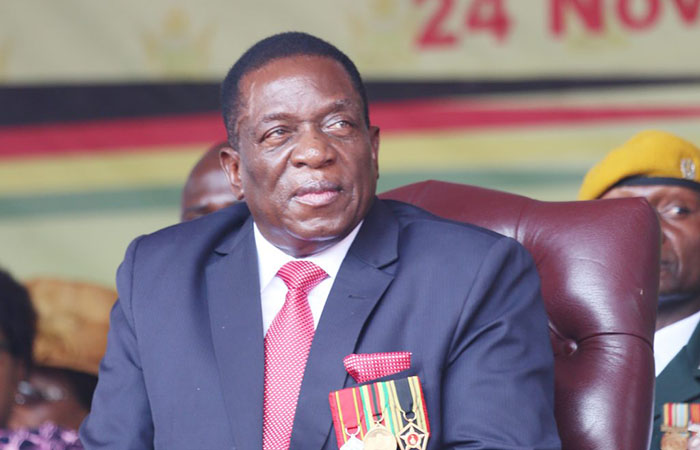 The Sunday Mail
Dr Gift Mugano
President Emmerson Mnangagwa gave us renewed hope after appointing a new Cabinet that is made up of seasoned professionals and technocrats.
In recent weeks, I emphatically asked our President to appoint seasoned professionals and technocrats into Cabinet.
To be specific, I called on the President to appoint an economist as Minister of Finance and Economic Development.
In the same vein, I anticipated to see technocrats occupying key ministries such as Mines and Mining Development; and Higher and Tertiary Education, Science and Technology Development.
Rightly so, President Mnangagwa appointed Professor Mthuli Ncube, Winston Chitando, and Prof Amon Murwira as Ministers of Finance, Mines and Higher Education respectively.
Although I cannot exhaust all the ministers appointed by the President, it is fitting to say that the appointments to all respective ministries is well thought.
Moreso, the size of the Cabinet is lean and relevant.
Yes, the major highlight was the appointment of Prof Mthuli Ncube as the Minister of Finance and Economic Development.
The Prof Ncube is currently MD and head of Quantum Global Research Lab (Switzerland), part of Quantum Global Group, the largest private equity group dedicated to investing in Africa.
Quantum Global Research Lab conducts investment research and advises private sector and public sector clients on Africa and African policy makers.
He leads a team of researchers who research African economies, pointing to where investment opportunities and risks lie and linking these to the ever-changing global economy.
He has developed an Investment Index for Africa.
Prof Ncube was Professor of Public Policy at the Blavatnik School of Government, Oxford. He is the former VP and chief economist of the African Development Bank Group, and is ranked as a top economic thinker in Africa and globally.
He is also the HSBC distinguished Professor of Banking and Finance at the Graduate School of Business Administration (Wits Business School), University of the Witwatersrand, on a part-time basis.
Prof Ncube holds a PhD in Economics (Mathematical Finance) from University of Cambridge on "Pricing options under stochastic volatility".
He started his career as a lecturer in Finance at The London School of Economics. He has been the Dean of the Faculty of Commerce, Law and Management, and also Dean and Professor of Finance at Wits Business School, all at University of Witwatersrand in South Africa.
He founded the Centre for Entrepreneurship at Wits University.
He has extensive experience as an investment manager and investment banker, having worked at Investec Asset Management and Quantum Global Group.
He served as board member of the South African Financial Services Board, chairperson of the National Small Business Advisory Council, chairperson of the Board of African Economic Research Consortium in Kenya, board member of the Global Development Network, board member of the Royal Africa Society and London, board member of OMFIF, London.
He has published numerous books, papers and articles in the area of economics and political economy and finance.
He is a regular commentator in media such as the BBC, Economist, Financial Times, Wall Street Journal and Sunday Times.
Having a person in the form of Prof Ncube as a Minister of Finance, who is a global authority in economics, gives us peace of mind that our tax payers' money is in safe hands.
We have high expectations that he will be able to come up with practical solutions to the fiscal constraints, debt overhang, cash crisis, et cetera.
Let me end by applauding our President for being a listening President.
Disclaimer: The resume of Prof Ncube was extracted from Oxford University website.
Dr Mugano is an author and expert in trade and international finance. He has successfully supervised four doctorate candidates in the field of Trade and International Finance, and published over 25 articles and book chapters in peer reviewed journals. He is research associate at Nelson Mandela University, Registrar at Zimbabwe Ezekiel Guti University and Director at Africa Economic Development Strategies. This article was extracted from Dr Mugano's upcoming Book titled: Trade liberalisation Paradox: How Africa Must Respond. Feedback: +263772541209 and [email protected]m