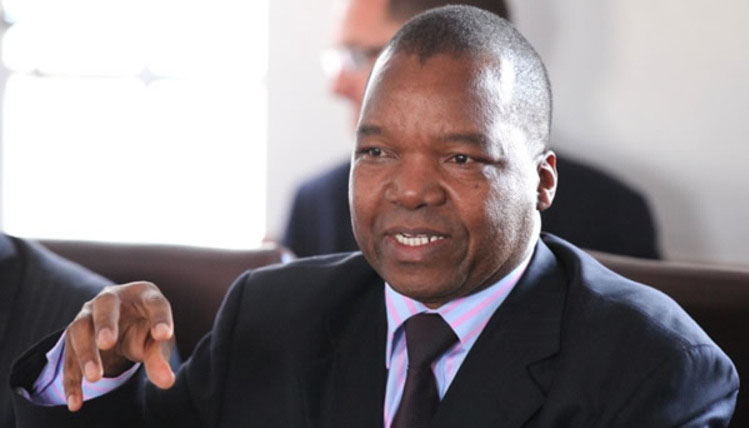 The Sunday Mail
Zimbabwe'S economy has continued on a solid upward trajectory since the beginning of the year, with exports rising 23 percent in the January to June period led by gold shipments, which earned more than $715 million, the Reserve Bank of Zimbabwe (RBZ) has said.
Gold production in the six-month period reportedly jumped by an incredible 70 percent to 17 tonnes from 10 tonnes in the same period a year earlier.
Producers of the "yellow metal" now need to produce more than 10 tonnes during the second half of the season – which is traditionally the strongest half in the sector – to reach record deliveries.
Reserve Bank of Zimbabwe (RBZ) Governor Dr John Mangudya told The Sunday Mail last week that monetary authorities are impressed by the performance of the economy, especially key industries producing strategic and essential products.
Capacity utilisation in some of the companies, he said, is now hovering between 60 percent and 90 percent.
"Exports were led by gold. Gold production was 17 tonnes, earning the country US$715 million during the first half of this year," said Dr Mangudya.
"The bank is encouraged by the significant expansion of the Zimbabwean economy over the past six months, with most of the systemically important firms now operating above 60 percent of capacity utilisation. Others are now operating above 90 percent.
"Systemically important firms are those producing strategic and essential products that include food products, beverages, packaging, medicines, leather and footwear, essential services, major exporters such as the likes of Delta, National Foods, Lobels, Baker's Inn, Tregers, Dairiboard, Dan Dairy, Nestle, Nappack, Mega Pack, Hunyani, Brown Engineering, Bata, Sable, Chemplex, ZFC, Windmill, FSG, Oil Marketing companies, Zimplats, Fidelity Printers and Refiners, Paramount Garments, Arenel, Lobel Biscuits, pharmaceutical companies and others.
"Most of those in the food industry are above 60 percent and some 75 percent like National Foods, Nestle, etcetera. Some of those in the packaging subsector are above 90 percent like Mega Pack," he said.
Government recently upwardly revised its economic growth forecast for the second time this year to 6 percent from March's revised growth projection of 4,5 percent.
Similarly, in June, the World Bank also reviewed upwards Zimbabwe's economic growth projection to 2,7 percent from the 1,8 percent estimate it made in January.
Market watchers say there has also been a correspondent growth in consumer confidence.
Last week, the country's biggest beverage manufacturer, Delta, reported impressive growth in volumes in its trading update for the first-quarter ended June 30.
Consumption of lager beer volumes grew by 56 percent to the highest level in nine years.
Volumes for sparkling beverages jumped by 23 percent as well.
"Lager beer volume is up 56 percent over prior year for the quarter matching the historical peak run rates post-dollarisation.
"All beverage categories recorded increases in revenue which has positively impacted on profitability and cashflows," said the update.
Other key sectors of the economy are also recording remarkable growth.
Tobacco deliveries are six million tonnes shy of record output, while cotton deliveries have since dwarfed last year's output.
A fortnight ago, Dr Mangudya, however, noted that the economy is expanding faster than the rate at which the country is getting foreign currency.
"If you go to the industries right now, companies such as Lobels and Delta are expanding. Those companies need foreign currency to import concentrates so the demand for foreign currency is still higher than what is available."
Recently, Confederation of Zimbabwe Industries (CZI) president Mr Sifelani Jabangwe said industry was experiencing an upward trend.
"The performance indicators are showing a positive trend. Capacity utilisation has increased and exports have grown," he told The Sunday Mail.