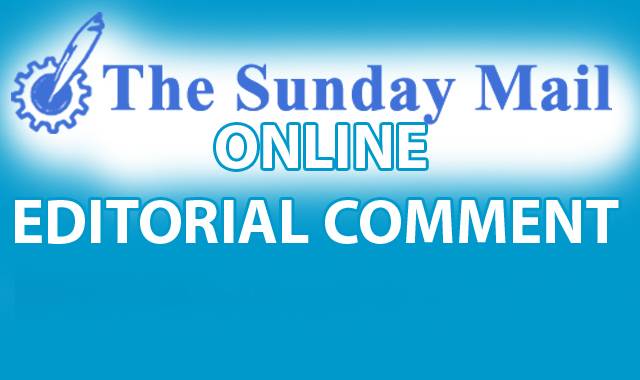 The Sunday Mail
When the 73rd Ordinary Session of the United Nations General Assembly wraps up in New York tomorrow, the memory of Zimbabwe and its affable leader, Emmerson Dambudzo Mnangagwa, will remain etched on the minds of world leaders, all for the right reasons.
Zimbabwe, small as it is when compared to world powers both in terms of geographical and population size, has always been a country that is not easy to ignore.
But now with President Mnangagwa as the southern African country's Head of State, the country is slowly turning into a magnet for investors.
While in previous years, politics, dirty politics for that matter, had been Zimbabwe's predictable trump card at such international platforms, there has been a great shift, a breath of fresh air.
The focus is now on re-engagement and the economy; it is now on what Zimbabwe can offer to the world and vice versa; on how the southern African nation can harness its developmental vision with the help of its regional and international peers.
Priorities are now set on economic diversification, sustainable growth, job creation and investment in human capital, as tabled out in Zanu-PF's election manifesto.
Government, therefore, has done its part in setting the tone and creating a conducive environment for serious investors to thrive.
The world is now expected to deliver its end of the bargain; and deliver it will.
Of course, naysayers have been waiting for a slip up.
As President Mnangagwa joined other Heads of State at the UN General Assembly last week, the opposition, stuck in the old ways of politicking, even threatened to 'embarrass' the President through a demonstration.
Unfazed and completely fixated on the socio-economic progression of Zimbabwe, President Mnangagwa went on to charm the world.
His message resonated perfectly with the theme for this year's General Debate, 'Making the United Nations relevant to all people: Global Leadership and Shared Responsibilities for Peaceful, Equitable and Sustainable Societies'.
It is hoped that the theme will inspire Member States to attain the goals set out in the 2030 Agenda for Sustainable Development, which are aligned with Agenda 2063 of the African Union, as well as the Southern African Development Community (SADC) Integration Agenda.
Already, Zimbabwe is well on its way towards doing that through President Mnangagwa's Vision 2030, which is targeting to attain middle-income status for Zimbabwe in the next twelve years.
The General Debate touched on a wide range of issues, including the world's political and socio-economic situation. This was the perfect platform for Zimbabwe to open her heart and arms to the world, to strategically position herself.
Zimbabwe is truly on a path to redemption.
And it is amazing how much a people who have their collective interests at heart can turn around their own fortune. This was evident as African leaders underscored their countries' efforts towards greater democracy and sustainable development, with calls for expanded multilateral cooperation and reforms for the 15-member Security Council.
The tides are changing for the global economy; and Africa, Zimbabwe included, is making great strides towards economic revival.
The world cannot afford to ignore that. Africa's voice is becoming louder and sooner rather than later, it will be heard.
In addition to that, considering that the UN Assembly is a place where world order is propelled, the world should not turn a blind eye from the protracted conflicts in Afghanistan, Mali, South Sudan, Syria and Yemen. Decisively dealing with this will set a firm foundation for a booming international economy.
The message of peace, greater democracy and sustainable development should be able to extinguish any flames of intra and inter-country animosity as we approach the new world order.
For Zimbabwe, intolerance certainly has no place in the Second Republic.