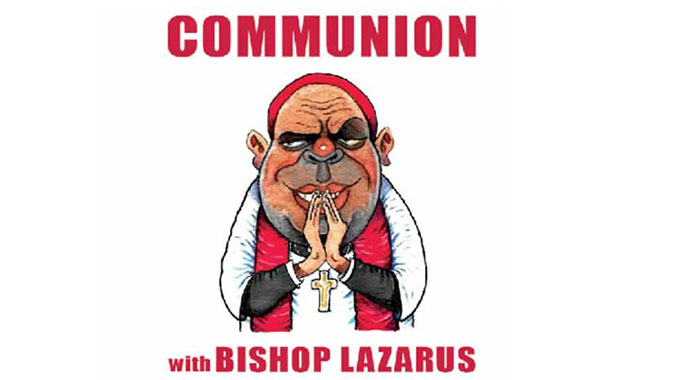 The Sunday Mail
Nothing quite passionately divides opinion in Zimbabwe than the contentious question of whether mice — not rats — can be considered a delicacy or not.
You see, while mice are considered crunchy culinary delights by some communities, the idea of even considering the rodents as a delicacy is nauseatingly repulsive or revolting — if not downright disgusting — for others.
Bishop Lazi must confess: He is a sucker for roasted mice, particularly those peppered with finely ground pepper or chilli.
However, so revered are mice by those that eat them that in some cultures they have been immortalised and celebrated through dance.
You must have heard of the Mbende dance from Mashonaland East, especially in areas such as Murehwa and Uzumba-Maramba-Pfungwe.
Or you must have heard of the Jerusalem dance.
Well, it is the same thing.
Mbende is one of the species of mice that was considered a delicacy to the extent that it was canonised as a cultural symbol of sexuality, fertility and family.
How it became known as the Jerusalem dance is actually a funny story by some accounts.
When the Bishop's forebears came to the continent to preach the gospel, they largely considered the Mbende dance as objectionably sexually suggestive.
In fact, they fell short of calling it the P-word. Kikikiki.
For those who might not know, the sultry dance moves are invariably performed by a male and a female dancer.
While the male bobs while crouching and rhythmically drags one leg or alternately drags either leg from the rear to the front, the female would be vigorously gyrating while swaying towards her dance partner.
The duo cap their routine by synchronising a thrusting hip-jerk, which often leaves unfamiliar onlookers blushing their eyelids off.
All the while, members of the ensemble would be yodelling, hand-clapping and using woodblock clappers to create a melodious symphony that embellishes the performance.
A master drummer normally sets the rhythm and tone.
However, when missionaries saw this eye-popping dance being played in church, they instantly condemned it.
It was never to be played in church again.
However, a story is told of how a priest, who worked in a community that used to celebrate this condemned dance, mobilised them for a performance to greet and welcome his superior — a Bishop — to his parish.
To get an assurance that the act would be fitting and appropriate, he asked them the name of the set the ensemble would be performing.
"Jerusalem," they told him.
Its biblical reference was reassuring enough.
On the fateful day, with the higher-up in attendance, the dance ensemble replayed their time-honoured dance, to which the embarrassed priest paled with red-hot anger.
Henceforth, the dance became known as the Mbende-Jerusalem dance, or so the story is told.
Not only did it become a symbol of resistance against white minority colonial rule, but it morphed into a defiant symbol of cultural sovereignty as well.
It is, therefore, unsurprising that in 2005 it was listed on the United Nations Educational, Scientific and Cultural Organisation (UNESCO) Masterpieces of the Oral and Intangible Heritage of Humanity list, becoming one of the few African cultural expressions accorded such recognition.
Bishop Lazarus often has a hearty laugh when people tell him that before the arrival of the white man Africa was so uncivilised that it could not even write its own history.
Africa's history is timeless for it is passed down through oral tradition, immortalised in dance, stored in nature and preserved through norms, tradition, cultural values and practices.
Raging Bishops
The anecdote of the seething man of the cloth infuriated by renegade natives that are defiantly set in their own cultural ways and practices, which they reverently hold dear, is a story that continues to replay itself over and over again.
Of course the latest episode involves the pastoral letter that was written by the Zimbabwe Catholic Bishop's Conference (ZCBC) on August 14.
It has to be considered that cultural and religious practices — just like the circular and spiritual world — have far too often expediently found each other on a middle ground that is built on respect, civility, tolerance and rationality, which are observably key mutually shared tenets of co-existence.
Trashing these key principles naturally leads to conflict, which essentially is an abomination to religion.
The Catholic Church and its followership commands awesome power, just as Zanu PF and its followership.
It is, however, hard to disentangle the two for they feed into each other.
If by any remote chance the two forces were to collide, this would almost inevitably lead to a train wreck.
Over the years, Catholic bishops have oftentimes been critical of Government, but never did they come across as being intemperate, causative, abrasive, combative, accusatory and prejudiced as they did a fortnight ago, which can never be the ideal way of interceding, counselling or mediating in a polarised society currently in the grip of angst caused a raging coronavirus.
Also, never before has the Bishop seen the bishops referring to Thomas Mapfumo in a pastoral letter. Kikikiki.
Bishop Lazi will not judge his peers, but he would want to ask if they think their missive will unite more than it divides; sow love than hate; counsel more than it condemns; and breed peace more than disquiet; and douse the fire than fuel it.
If it does, then hallelujah.
Coronaphobia
Is it only Bishop Lazarus who feels that nowadays most people are increasingly irritable and agitated?
Well, as experts would have it, it would seem that they are being driven to the edge by the unconscious fear and trepidation caused by the coronavirus.
The fear is undoubtedly well-founded.
Imagine this: Since the beginning of August to Thursday last week — a period of 20 days — Covid-19 had claimed 78 Zimbabwean lives.
Cases of local transmissions of the deadly virus also topped 2 393 in the period.
The more the novel coronavirus continues to imperceptibly snatch our loved ones away from us, and the more people become increasingly insecure about the future, the more the anxiety is gradually entrenched.
It is just scary.
It is also eerie like the apocalypse and reminds the Bishop of Matthew 24.
" For in the days before the flood, people were eating and drinking, marrying and giving in marriage, up to the day Noah entered the ark; and they knew nothing about what would happen until the flood came and took them all away. That is how it will be at the coming of the Son of Man. Two men will be in the field; one will be taken and the other left. Two women will be grinding with a hand mill; one will be taken and the other left," reads Matthew 24:38-41.
But, it seems it would be the psychosocial impact of the coronavirus that would linger longer after the disease and might even result in social, economic and political upheavals that would ultimately shape the post-Covid-19 epoch.
This is why pandemics are viewed as national security threats.
Some parts of the world are variously experiencing this upheaval.
Isolating, quarantining, staying away from loved ones for fear of infecting them and uncertainty over an unknown future are all mentally draining and taxing.
We all seem to underestimate the impact of anxiety on mental wellness.
In May this year, a group of medical experts led by Souvik Dubey — an assistant professor in the department of neuromedicine at the Bangur Institute of Neurosciences in Kolkata, India — examined the effects of the mass fear of Covid-19, which they termed coronaphobia.
"Imposed mass quarantine applied by nationwide lockdown programmes can produce mass hysteria, anxiety and distress, due to factors like sense of getting cornered and loss of control.
"This can be intensified if families need separation, by uncertainty of disease progression, insufficient supply of basic essentials, financial losses, increased perception of risk, which usually get magnified by vague information and improper communications through media in the early phase of a pandemic.
"Previous outbreaks have reported that psychological impact of quarantine can vary from immediate effects, like irritability, fear of contracting and spreading infection to family members, anger, confusion, frustration, loneliness, denial, anxiety, depression, insomnia, despair, to extremes of consequences, including suicide," explains the paper that was co-authored by the experts.
Small wonder people are increasingly lashing out and being ever so irritable.
People are literally losing it.
However, in such an environment one can only remain sane by keeping their head while those around them lose theirs.
Online sewer
If you want to look at a classic case of coronaphobia, where most people are clearly hysteric, anxious, distressed, confused, frustrated, angry, lonely and insomniac, you need to look no further than Zimbabwe Twitter.
It is crawling with nutters who indiscriminately and cynically rant about anything and everything.
The micro-blogging site has gradually degenerated into an online sewer that is now contaminating every fibre of our being as Zimbabweans.
Unfortunately, at a time when most people are being forced to work from home and relying more and more on the internet, they seem to be drinking from this unremitting fountain of dispiriting negativity.
Worryingly, some of this negativity seems to have been channelled into the Catholics bishops' pastoral letter.
It is hardly what the world needs right now as it seeks to extricate itself from the worst crisis of modern times.
We might all not live through the ongoing global health crisis — God forbid! — but one thing is for certain: Zimbabwe as a nation will survive the pandemic.
Some of us do not have any other nation to call home other than the teapot-shaped Republic ensconced between the Zambezi and Limpopo rivers.
It is high time Zimbabweans, whatever their political or religious persuasions, walk the same path to a shared future.
It is either that or mutually assured destruction.
Bishop out!