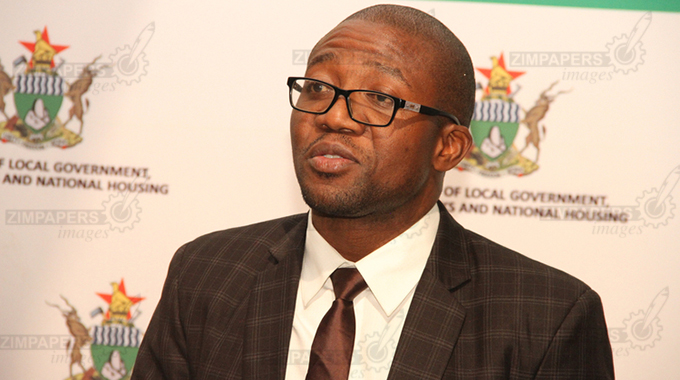 The Sunday Mail
Enacy Mapakame
Business Reporter
Enhancing the tourism sector's ability to attract domestic tourists is part of a strategy that is being worked on by Government to ensure recovery after the coronavirus has been contained.
Tourism and related businesses are the hardest hit by the pandemic.
Overall, the strategy will look at the competitiveness of local tourism facilities, including on pricing.
Policymakers are mulling waiving value added tax (VAT) for tourism products and services.
Speaking at a recent virtual Economic Outlook Symposium hosted by Global Renaissance Investments, Environment, Climate, Tourism and Hospitality Industry Minister Mangaliso Ndlovu said domestic tourism was a low-hanging fruit for the sector, especially at a time when regional and global travel is restricted.
It is believed it will take time for the situation to normalise.
"Support of domestic tourism offers the biggest opportunity for the recovery of the sector. We are looking at competitiveness of our tourism facilities for the local market.
"We want to know what makes our hotels expensive as well as waiving VAT on accommodation and other activities.
"As it is now, we are not yet at a time when people want to travel abroad as they are still worried about the pandemic. The low-hanging fruit is domestic tourism under this scenario. So we are working on a strategy that should promote domestic tourism.
"This sector plays a critical role to our economy and needs to be supported," he noted.
Minister Ndlovu acknowledged the sector was already bleeding due to effects of the pandemic and needed all the support from stakeholders for quick recovery.
Hotel occupancies have been progressively dropping since the beginning of the year.  In February, average occupancies were at 28 percent before falling to 10 percent in March and below 5 percent in April.
Some hospitality groups have already closed their facilities. Before the coronavirus outbreak, the sector suffered a 11 percent decline partly because of misinformation by some international media that the Victoria Falls were drying up.
"Figures show that 2018 was a good year and the sector contributed about 11 percent to total GDP, but fell to about 8 percent in 2019.  We had anticipated growth this year but the pandemic has strained the sector," said Minister Ndlovu.
Among other interventions being put in place for the sector's recovery include operationalising the tourism revolving fund with a capital injection of $20 million, as well as commitment from Government to pay all its dues to the sector for services rendered in 2019.
Speaking on the same platform, economist Mr Eddie Cross highlighted the sector's critical role to economic growth.
"Tourism will be hardest hit but we have the resources, let us prepare these for the return of tourists, because they are coming back.
"This is the time to revamp our facilities in Victoria Falls, Nyanga and other destinations to ensure the sector is ready for reopening," he said.
Government had identified tourism as one of the sectors to drive economic growth this year, but prospects were dampened by the pandemic.
The World Bank already projects a decline in GDP for the Sub-Saharan Africa region on the back of low agriculture production, as well as declines in tourism due to travel restrictions.
A recent study by the African Union shows that Africa's tourism and aviation sectors are already reeling from the impact of Covid-19, with hotels laying off workers and travel agencies shutting down.
The study shows that under the average scenario, the tourism and travel sectors in Africa could lose at least US$50 billion, and two million direct and indirect jobs.
Top African airlines, including Ethiopian Airlines, EgyptAir and Kenya Airways will be affected by travel restrictions across the world.
According to the International Air Transport Association (IATA), Africa's air transport industry contributes up to US$55,8 billion, which is 2,6 percent of Africa's GDP and supports 6,2 million jobs.
By March 11, African airlines had lost US$4,4 billion in revenue.