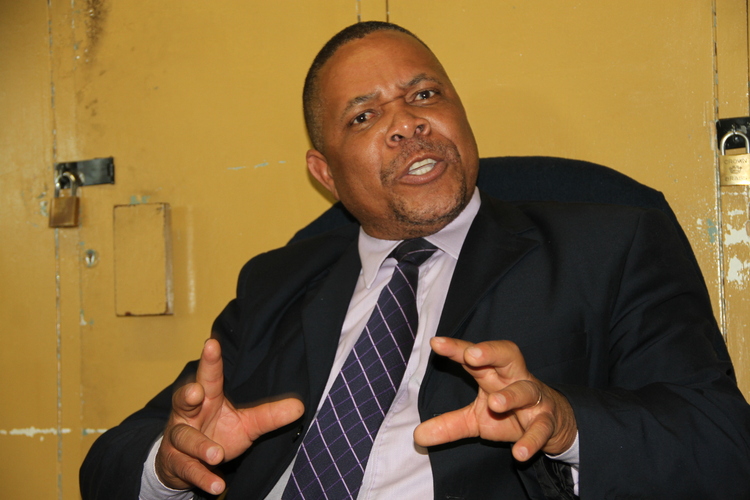 The Sunday Mail
Dr Farai Katiro, an assistant pastor with Elim Pentecostal Church, is a former high school teacher. He has also worked for the Scripture Union (SU) as project officer for Simukai, a street youth joint project with FACT Mutare. With other team members, they founded Africa Street Youth Ministries (ASYM) in 2009 where he is the director. Tendai Manzvanzvike (TM) spoke with Dr Katiro (FK) about the ministry and what it means to work with young people.
TM: You have interfaced with young people for many years. What motivates you?
FK: What motivates me is that I want to see children and young people empowered, focused and organised, especially street children in Africa.
What also propelled my passion is that when I did my doctorate, I centred my research on street children and how they can be assisted.
My desire is to see them discover their purpose in God and live to experience a full life as promised by Jesus in John 10:10.
Also, like Elim (Exodus 15:27) – a place of rest, where shattered hopes are revived, where people see the restoration of their dreams, and new perspectives of God in their lives, we believe that by the grace of God, ASYM will do the same for these children.
TM: When you say street youths whom exactly are you talking about?
FK: We are looking at children from zero to 18 years of age as defined by the United Nations.
TM: So, your PhD thesis was on street children?
FK: Although I was studying in the UK, I did my field research in Bulawayo, Harare, Masvingo and Mutare. But I discovered horrendous things. I saw about six girls on the streets, HIV positive and pregnant. That broke my heart.
I just asked God what we must do with these kids. I had not even thought about ASYM. But later on, these thoughts continued to come to me that we must start something that will look at the children of Zimbabwe, although there are other organisations, which are in existence like SU, Streets Ahead, and so forth.
I wanted to use a different approach which I haven't seen practiced here – the "family setting model." This is the approach we are using at ASYM.
TM: But, there are other organisations modelled along those lines.
FK: Yes, but the problem with some of their models is that they stigmatise children. Our strategy is that we do not have a compound. We just rent houses around suburbs, and then if you want to have children, we give you those children and you stay with them. But our houses are not in a confined area. They are just dotted around the country.
TM: Why not just have foster parents who can adopt the children, with ASYM still in charge of their welfare?
FK: That is the way forward, but adoption in Zimbabwe is not yet common. People would talk of totems, "You are taking a child you do not know or you don't know why they ended up on the streets."
Notwithstanding, we believe that our model is a strong rehabilitation process. The children will go to school coming from these homes, staying with house parents.
TM: But, why do children end up on the streets?
FK: There are many reasons, ranging from abuse by parents and relatives. There is also the issue of poverty. They go on the streets because there is nothing at home. And some of them are actually sent to beg, and earn income for the families. We have lots of them in Harare, some very young and so daring along the traffic lights. I always say, Oh Lord, protect them. And, I always wonder what will happen to these children at the end.
The other reason is that it is just delinquency. They feel that they will get their independence in town. Unfortunately, that kind of freedom with irresponsibility ends up with them being infected by STIs.
TM: So, on the streets they are abused again?
FK: They are abused a lot. When I was doing my research, they were telling me that there are people, here in Harare, who would take them to their houses, abuse and then pay them.
The other abuse is by very rich men and women. It's shocking because they tell you real life stories of how they are abused by these very rich people. They are taken to their homes, given a good bath, abused and returned to the streets in the wee hours of the morning. These are the evil appetites of some people in society.
TM: How many children do you have now?
FK: For now we have five, maybe I can say six because the other girl fell pregnant and she now has a baby. I never thought that the ministry would twist that way. I was thinking that we would have children from six years, those who are going to school, pay their fees and also offer skills training for those who might not have done well at school because we have a farm in Mutare that Government gave us.
TM: How do you identify them because there are so many of them on the streets?
FK: When we started, Streets Ahead and Simukai gave us some of the children. We collaborate and work together and ask them to identify the children they feel are really stranded, children who do not want to be on the streets, but can't go home, because the environment is not conducive.
But, we don't usurp the parents' responsibilities, and make these children ASYM's. We are just offering a stop-gap measure and saying to the children, we will help while they are sorting out things with their parents. And if they reconcile with their parents, they go back, and we take another child.
What we hate is to see them on the streets saying they want to leave but they have nowhere to go because these kids have shattered hopes, but they still have hopes. Negative things have been said in their lives and when something negative has been pointed out especially by those people whom you respect, it doesn't go out easily. It requires the blood of Jesus.
As ASYM, we have declared that we nurture these kids because we want them to experience life in its abundance. Thus we don't take this ministry lightly. We have declared war with the devil.
Because of what we have declared, we are going to snatch these children whom the devil has been using, abusing, and doing whatever he wants to do with them. We started small, but I believe by God's grace it will spread across Africa.
When we started I wanted to say Zimbabwe Street Youth Ministry, but then, God said this is for the whole of Africa.
TM: What are the challenges?
FK: We have limited our children to a maximum of four in a family because the nature of some of the children we are dealing with, you must be very brave to have two in your house. Since we started, we still have some weird behaviour to deal with. They can do anything – steal, fight, and so forth.
TM: Success stories?
FK: One of the boys we took when he was in Form 2 is doing Lower Sixth now. This gives me the fuel that the ASYM model works.
TM: How do you fund the ministry?
FK: We have partners in the UK and Elim Church. We are also doing something – publication of student planners for schools because we want our children to be organised, plan their work, and remain focused and be empowered.
Recently, I attended a meeting where the Minister of (Primary and Secondary) Education was speaking about exit profiles. He asked what kind of vision we have for our children. The student planner is a tool that enhances what the minister was talking about because it includes planning, self-leadership and self-managing. This is ASYM's fundraising arm, because it's not easy to ask for donations.
TM: Final comments!
FK: When we realised that ASYM was a serious spiritual business, we told ourselves that we could not just run it as an ordinary ministry. We then started an intercessory prayer network. Our objective is just to pray and be covered by the Spirit.
That is why we did not want to run it independent of a church because we felt that we needed spiritual covering, and to be accountable.
Thus, I am accountable to Elim Church. They can call me any time, and rebuke or ask me difficult questions on how ASYM is being run. So, it is not a very autonomous ministry because we are under the church and I feel safe that way because I want to be asked and challenged.