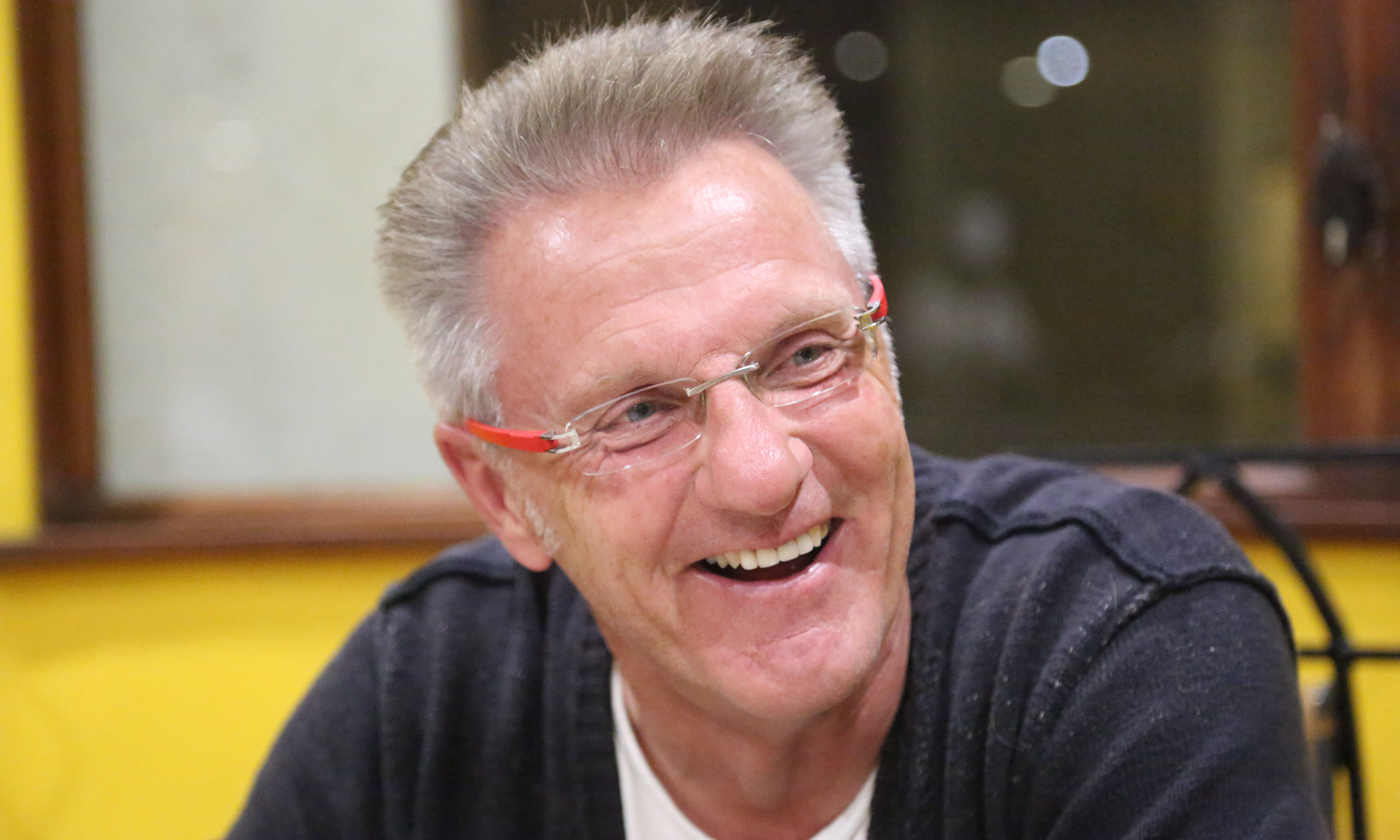 The Sunday Mail
HARARE City coach Mark "Mr Palm Tree" Harrison is refreshingly honest.
Harrison is smart enough to choose his words well and there are moments he paused mid-sentence during our dinner on Friday night as he searched for the right words to use.
The two-hour unscripted chat turned out to be a stimulating experience as the 57-year-old Briton opened up on some of the things he finds strange about Zimbabwean football.
"The one thing that really shocks me about Zimbabwean football is the way home teams make it hard for away teams to enter the stadium," he said.
"It happens almost every weekend and it really annoys me. Look we have come to play against you, you know we are playing against you but for some strange reason you don't want us to enter the stadium before the home team arrives?
"I think there is a lot of belief in juju in this country and it's sad really because football is going scientific, it's changing every day. Zimbabwe cannot remain stuck in the Stone Age. Let's move with the times and have good fitness coaches, good sports doctors …"
For his starter, Harrison settled for soup and a scone.
No local food, you have just turned down some mahewu (finger millet malt drink) there?
"I am afraid not hey. I don't drink Chibuku too. But our goalkeepers' coach Tich (Tichaona Diya) is always trying to make me eat sadza and I have tried it a few times but it's not my thing.
"But Tich loves it, he eats a lot of it. Each time we are in camp he has a heap of it on his plate. But on a serious note he is one of the better goalkeeper coaches we have in the country and has come in to add some value to the team."
Harrison also struggles to get his head around the fact that most local teams are in love with route one football.
Hoof it up there, win the second ball and see what we can get in their own half!
"That is the type of football that was forced down my throat when I played in England in the 70's. I hated it then and I still hate it now," said the City coach.
"When you watch the UEFA Champions League do you see that kind of play? No. So why are you doing it? What are you doing to the players? Do you want them to play in Europe when all you do is tell them to pump it up the field?
"In Zimbabwe there are a few teams who want to play. FC Platinum want to play, they are probably the best at it. Norman (Mapeza) is football purist just like I am. We both want our teams to play football…"
Ngezi Platinum Stars?
"Well they are a different kind of team. They play a system, having three at the back and they play it so well.
"I haven't seen Highlanders under Madinda Ndlovu but I hear they too are playing a passing game, a game that is bringing fans to the stadium. And that is how it's supposed to be.
"The fans pay their money to be entertained. Why give them your own version of rugby when they want to see football? It's unfair on them," said Harrison.
For his entrée, the City gaffer chose beer stir fry and some potatoes.
Until a sudden turn of events three weeks before the start of this year's Castle Lager Premier Soccer League season, Harrison and City were preparing for life in the Northern Region Division One league.
Then How Mine pulled out and a lifeline was thrown the Sunshine Boys' way.
"It all happened pretty fast and it took us by surprise," recalls Harrison.
"I was busy doing my research on Division One football when the chairman came and said there is a chance that we might be playing in the Premiership.
"I told him if the chance is there let's go for it and three days later it was confirmed. Suddenly the goals changed, we were back in the big time.
"After what happened last season, we just want to make sure that we stay in this league and my target is 40 points. If we get 40 points we will be safe. But with the players we have, we are a top table team."
Harrison did not have desert.
But he did open up on the journeyman label that always features in his narrative.
"Look they say Mark is nomadic, he has coached so many clubs over these years but no one asks me why I move. And I will tell you why.
"I am allergic to interference, I don't want the executive telling me who to play and who not to play. The moment you interfere with my work I walk away…you might as well be the coach.
"But I must add that I am happy at City, they have a long term plan and they give me the room to do my job. First we want to make sure that the team is established back in the Premiership and then we look at working on the junior structures," he said.
Having said that, Harrison bade farewell.
"Good luck against Dynamos Mr Palm Tree," this writer said.
Harrison's laugh was contagious.
"That's probably my most famous quote hey? The How Mine coach said Caps United had done a good thing by refusing to play because he was going to hit us for six.
"I retorted saying maybe he had been smoking palm. I remember that well…" said the City coach as he walked away, hands in pockets.