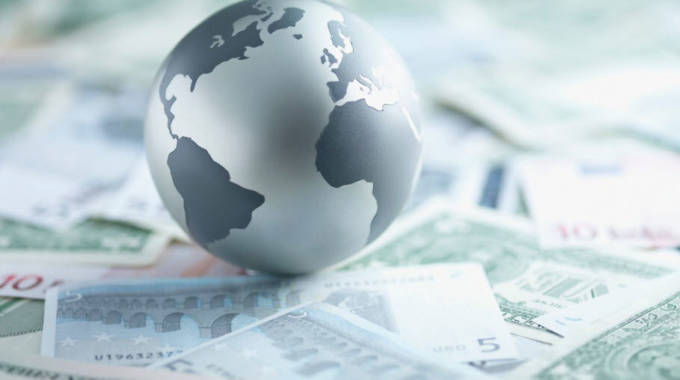 The Sunday Mail
Tawanda Musarurwa
FOR a long time, local pension funds lobbied to be able to invest a portion of their pool of funds on the international markets, on the basis that this has the potential to improve the financial outcomes for their members.
And, for a long time this was a reasonable assumption, especially given the hyperinflation experiences of the past two decades in the local environment.
With the law now in place to allow offshore investments, most occupational pension funds will seek to, at least, replicate the National Social Security Authority (NSSA)'s US$20 million investment in regional financier, Afreximbank, that yielded US$2 million in dividend payments between 2017 and 2018, and US$1,18 million in 2019.
But, with inflationary pressures now dragging global markets, is offshore investing still the "best" option for local pension funds?
Some observers do not think so.
"Foreign investments are good, but we need to understand what is happening in Europe. Their inflation rate is around 9 percent," said Comarton Consultants (Pvt) Limited managing director, Mr Richard Muirimi.
"If we are going to do foreign investments, they must be able to generate returns that are higher than that inflation rate."
And, that's the issue . . . at least for now.
Last Friday, the United States' Department of Labour released data showing that US inflation had risen to a 40-year high of 8,6 percent, with some observers saying inflationary pressures are unlikely to subside anytime soon.
Eurozone inflation rose to 8,1 percent in May, from 7,4 percent in April, according to Eurostat.
Moreover, in the United Kingdom (UK) inflation is at 9 percent, the highest since 1982.
Global inflation has had a negative impact on several investment classes (a reality local pensions funds are all too aware of from past and recent experiences).
For instance, global equities are down around 18 percent so far this year, while global bonds have slid around 9 percent.
An important question is how long the weak sentiment will last.
Alternatively, can local pension funds buy the global dip?
Sanlam Private Wealth head of equities, Mr David Lerche, thinks it is not a bad idea.
"Most of the Zimbabwean pension funds have not yet taken much money offshore, that's quite positive because global markets are quite a long way down from where they were six months ago, so you will be getting in at a better time should you go in now. I think global valuations are fair right now," he said.
It is also important to have perspective of how the asset classes have performed in the past.
"The equity market has delivered about 6 percent returns in dollar terms per year, over the last 22 years (and remember inflation during that period averaged around 2 percent, so you would get 4 to 5 percent in real terms per year).
"In US dollar cash your money would have remained unchanged over a 20-year period," said Mr Lerche.
"If you have proper diversification across multiple asset classes and multiple geographies, you will get to a point where you will be generating more returns from less risk, than in cases where you would have less diversification, across a different array of world scenarios."
With offshore investing largely new to local pension funds, the sector regulator — Insurance and Pensions Commission (IPEC) — has set a conservative-to-moderate limit for foreign investments of 15 percent of total assets.
Comparably, South Africa recently increased the offshore allowance for retirement funds to 45 percent from 30 percent.
IPEC has also set limit across the various asset classes for pension funds planning to offshore invest: 60 percent in equities, 40 percent in corporate bonds, 30 percent in sovereign bonds, and 10 percent in the money markets.
The restrictions appear very conservative, but then the stakes are very high.
"Offshore investing is complex and requires a comprehensive and properly regulated environment to facilitate good governance oversight and control with mechanisms to enforce compliance," said actuary, Mr Gandy Gandidzanwa.
However, maybe, just maybe, the best strategy for local pension funds is a re-think on how they are investing locally.
Instead of continually piling into equities and property, these funds can consider high impact projects here in Zimbabwe that can still guarantee them US dollar returns.
"We can come together as pension administrators to invest in big-ticket investments that could include the agricultural sector," said Mr Muirimi.
"There are real opportunities in the agricultural sector that can give the country export revenue."