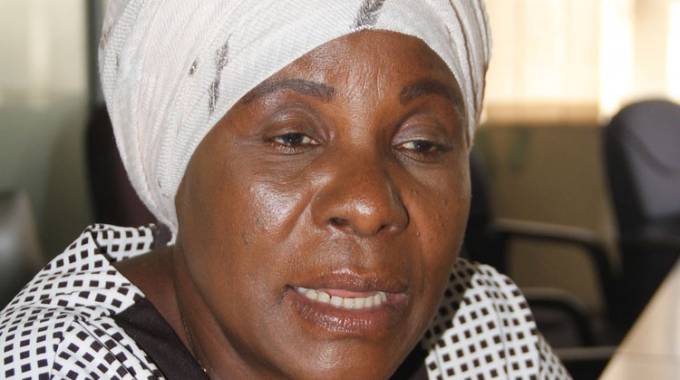 The Sunday Mail
Debra Matabvu
Government will soon be devolving power to provinces to ensure that they pursue area-specific projects to lift people out of poverty and spur broad-based economic growth.
Constitutional amendments are already being worked on to make the transition to the new administrative system seamless, while Treasury has set aside $310 million for the country's 10 provinces.
On their part, provinces are working around the clock to identify and develop projects aimed at transforming the material well-being of their constituencies.
Last week, The Sunday Mail reporter Debra Matabvu spoke to Minister of State for Mashonaland East Provincial Affairs Apollonia Munzverengi on the projects they are presently pursuing. . .
*****
Q: Government has started working on the legal architecture that will guide the devolution of power from central Government. As Mashonaland East province, which are some of the low-hanging fruits that you think will contribute to the province and, by extension, the country's economic development?
A: Mashonaland East is endowed with a number of natural resources that can boost the economy at  provincial level as well as at national level.
We are an agro-based province; in fact, we have been dubbed the breadbasket of Zimbabwe because of the agricultural activity in the province.
Key activities include crop cultivation, horticulture, floriculture, animal husbandry and dairy farming.
The major grown crops include maize, tobacco, soya beans, potatoes and small grains.
The province also produces high-quality beef, pork, sheep, goats and poultry for both domestic and international markets.
We also have dairy farming in Seke, Goromonzi, Wedza and Chikomba districts.
In terms of horticulture, we already have farmers that are farming blueberries, which are a multi-million-dollar crop.
We have started engaging farmers, and we are now working on creating a hub for farmers.
In addition, the establishment of a university of agriculture, science and technology is also an advantage for the province because this means we will have accessible and cheap skills at our disposal, which will definitely help us upgrade our production.
We are also blessed with abundant minerals such lithium, gold and iron ore.
Recently, President Mnangagwa did a groundbreaking ceremony for Arcadia Lithium Mine in Goromonzi, which is the biggest lithium mine in Zimbabwe.
I believe this mine is the fifth-largest lithium mine in Africa, and the eighth in the world.
As a province, we are very happy about this development, and what is more pleasing is the company (Prospect Resources) intends to process the lithium locally, which is an advantage for us.
Further, we have a huge chunk of iron deposits in Chivhu. We hope and believe that it will anchor our programmes. We also have a big chunk of gold deposits in Makaha area in Mudzi district. At the moment the area is occupied by artisanal miners.
However, Government is working on formalising the area and systematising all the miners within a radius of 20 kilometres.
Government is also working on a one-stop processing centre, with the miners in that area being absorbed into the system so that Government will be able to harness all the gold in that area.
There are also tourism products in the province. Some of the key tourist attractions are the game viewing; historical sites such as rock paintings, ruins and caves; mountain climbing and biking; and waterfalls.
Visitors to the province also have the chance to view four of the "Big 5" of Africa at Imire Game Park in Wedza, Mbizi and Bushman Rock Wildlife and Safaris in Goromonzi, and Nyatana National Park in Mudzi and UMP (Uzumba Maramba Pfungwe).
The Domboshava and Ngomakurira Hills and caves in Goromonzi; Domborembudzi mountain in Murewa, Mutoko and Tsindi ruins, Manize Waterfalls and pool in Chikomba and Makurumure Waterfalls in Wedza are some of the must-see places in the province.
So, there is scope for the development of tourism infrastructure in Mudzi, Wedza, Chikomba, UMP, Goromonzi, Murehwa and Marondera.
For a start, those are the low-hanging fruits that we believe will contribute to our provincial and national GDP.
Q: But does the province have the enabling infrastructure to facilitate economic growth?
A: The province has key economic infrastructure such as Harare-Mutare-Beira railway line, as well as regional highways like the Harare-Mutare-Beira, Harare-Nyamapanda-Tete, Harare-Beitbridge-Johannesburg highways which link the country to the SADC region and beyond.
Through upgrading the road and railway network, Government can access the ports of Durban, Beira and Dar es Salaam through the province. If fully utilised, the province can contribute meaningfully to the country's GDP, as well as contribute to the province.
The province's close proximity to the Robert Gabriel Mugabe International Airport through Goromonzi and Seke districts makes it the most accessible province to international destinations and markets by air.
This gives the province both competitive and comparative advantage over other provinces in the country. These advantages are currently not being leveraged upon for the benefit of the province and our nation.
There is huge potential for production of perishable goods destined for export.
Q: What are some of the key investment opportunities in the province?
A: The province, on its own, has the potential of drawing in millions of dollars every year through investment opportunities such as construction of large water bodies such as Kunzvi Dam in Goromonzi and irrigation infrastructure in all the nine districts.
The province has rich soils that can help Zimbabwe regain its regional breadbasket status. The province can help increase the hectares under agriculture if water bodies are increased.
We also have a bread baking industry in Marondera which has a huge potential to grow if funds are poured into the project.
The resuscitation of Cold Storage Company depot in Marondera and the establishment of more meat-processing facilities in all districts can also help increase meat production in the country.
Meat products can also be exported to regional, European and Asian countries.
The country can also benefit from establishing canning and drying factories, as well as dairy farming and floriculture in Mutoko, Murehwa, Goromonzi and Seke.
Due to the abundant sunshine in the province, there is an opportunity for establishment of solar infrastructure in all the nine districts.
The solar harnessed will be then connected to the national grid, helping the country become self-sufficient in terms of energy.
There is also an opportunity for resuscitating  Mukuyu Winery, including the establishment of new wineries in Goromonzi and Marondera districts.
Granite cutting and polishing plants in Mutoko, Marondera and Uzumba Maramba Pfungwe can also be established.
Q: What projects or plans have you drawn up to fit within the context of devolution as envisaged by Government?
A: So far we have identified land for Special Economic Zones (SEZs) that will house an upmarket industrial park, shopping mall and residential village.
We want the industrial park to have a processing plant for tomatoes, which are being produced in Murehwa, Domboshava and Mutoko.
We want to polish our granite and we want all this to be housed at the Special Economic Zones.
We also want to set up a dairy processing centre at the industrial park. Our vision is to decongest Harare as much as we can. We would want to lure investors to Mashonaland East province.
We are ready for devolution and coupled with the budget that provinces were given in the national budget, we are now working on the location of provincial headquarters.
What is now left is for me to liaise with Government on how the staff will be paid.
In terms of planning, we are well ahead and we are already looking at what we are going to do with the budget
In addition, we have a new university – the University of Agriculture, Science and Technology – which was recently allocated $50 million.
I recently saw the architectural plans for the university and it is definitely a state-of-the-art facility that has huge potential for the province in terms of development and investment.
There is also the Women's University of Africa and they are proposing to build a campus in Mashonaland East province.
Remember, there are different ministries in my province. I share the border with Mozambique, and the revenue which comes from Zimra (Zimbabwe Revenue Authority) should be accounted for by my province. All these projects will definitely change the province. Once our industrial park is up and running, other infrastructure such as roads, school and hospitals will definitely follow.
Q: What are your estimates in terms of job creation when devolution begins?
A: We are going to have massive job creation in the province.
As I said earlier, the opening of the Arcadia Lithium Mine will employ 700 people at its peak, with 90 percent being the locals, while 10 percent will be the skilled manpower from other provinces or even beyond our borders.
Again, when the Chivhu iron ore mine takes off, it will also employ at least 3 000 people. If you also go to Makaha, there are also about 5 000 people who are artisanal miners.
In addition, the revival of horticulture will result in a number of youths being employed. I am also pleased to say the much-talked about Beitbridge-Harare-Chirundu road also passes through Mashonaland East and it has started and employed over 200 people.
We are set to have more employment opportunities when dairy, fruit, vegetables processing plants as well as granite cutting and polishing sites are opened.
Q: How will it be possible to distinguish between a national project and a provincial project? And how will the revenues be shared between the provinces and central Government?
A: We will have to sit down and discuss with Government, and, remember, a lot of issues are still to be ironed out.
However, from the budget allocation, we are going to meet in the province and see the amount of money that can be used to cater for infrastructure and projects that we can allocate funds from the $30 million.
So we have a number of projects that we need to do before we look up to the national level.
As the President has rightly said, we need to look around our environment and say what resources do we have. We have started looking at the various resources that we have.