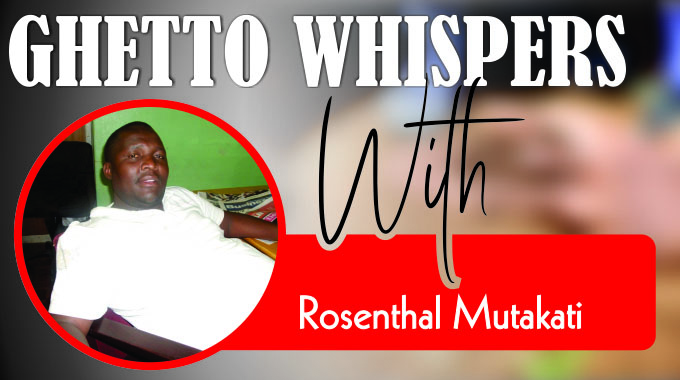 The Sunday Mail
A curvaceous young woman, barely aged 40, held a sweeping broom in one hand and a dustpan in the other as she performed morning chores in her rocky yard with an air of satisfaction.
"Heya, heya, Jesu wakanaka, toridza mbira dzepamuchinjiko," the mother of four could be heard singing as she went about her daily routine. At times she would beat her chest and shower praises on Yahweh for making it possible for her to acquire a stand in Harare.
"It can only be God. Imagine the millions in rentals I have managed to save by virtue of owning this stand. This is the best thing to have happened to me and my husband. We have a place of our own and no one can come and challenge me hear. I have had enough of landlords," the woman told this writer.
"Takaikunda nhamo yehuroja,
takutodyarawo mhiripiri patodira muHarare (We have gone over the bend and now we can do what we want and plant whatever we feel like," the woman purred.
No one needed special glasses to see that she was over the moon.
In the twinkling of an eye, she had started labelling tenants as brainless people who did not know how to set their priorities in life.
She now fancied herself an authority on how stands can be bought.
However, her joy came to grief one wintry morning when council drove bulldozers into her house because it had been built on a railway corridor.
As she sat on the rubble of her destroyed house, one could not help but recall how this woman thought she had conquered the world when in fact she was sitting on a time bomb.
So happy are people about owning houses in the city that they rush into investing in property without conducting the necessary due diligence.
Many people are being fleeced of large sums of money by unscrupulous land barons, who are wringing as much as possible from unsuspecting, desperate home-seekers.
"People want houses but they cannot pay once-off, so, as land barons, we make sure we have flexible payment terms. You can give someone a very big stand for very little money and allow them to pay over five years. That way you are assured of realising money from the deal before someone starts talking too much," one land baron told this writer.
"The moment someone pays for the stand in full they start asking a lot of questions. That is the reason why we make sure they do not get to the point of wanting to develop permanent structures without paying us our dues," he added with a straight face.
"My brother, people want houses, so we are playing our part in ensuring that they get them. "Government will always regularise these settlements, so no sweat," the guy continued. Gentle reader, the number of people who have lost life savings to land barons and a host of other illegal land dealers calls on council to come up with a checklist on what people should look for when buying a genuine stand.
So prevalent have illegal land sales become in Harare that along High-Glen Road alone, particularly the stretch from the Kuwadzana Roundabout, swathes of land have been taken over by illegal housing cooperatives that continue to swindle people of their hard-earned money.Housing stands are being parcelled out along streams, under electricity pylons and every other open space such that members of apostolic sects are now short of places of worship.
Every other open space has now been turned into housing stands. Council and the relevant authorities must act fast. It seems like there are now more bogus housing stands than genuine ones.
People have become so desperate to own houses.
Some old buildings in Harare have now been invaded by land barons and some fly-by-night briefcase companies that offer people land.But the moment you pay your deposit will be the last time you hear about the company.
Inotambika mughetto.