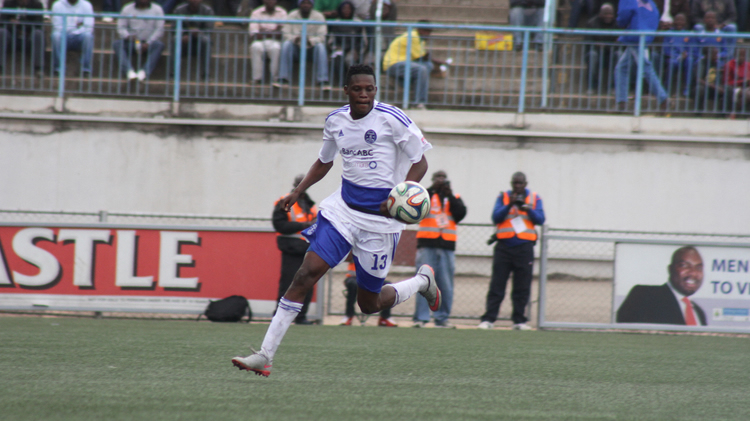 The Sunday Mail
Veronica Gwaze
FORMER Caps United footballer Denver Mukamba has attracted a barrage of criticism over his questionable behaviour.
He was recently kicked away from Makepekepe, just a few months after being booted out of Dynamos for boycotting training sessions.
Football commentators say Mukamba needs to mend his character before it's too late.
But some pastors and traditionalists have suggested that there might be some spiritual forces influencing his behaviour.
Whether spiritual or not, the 25-year-old nimble-footed midfielder, who was named soccer star of the year in 2012, needs help.
Some of his close friends are worried Mukamba's life might nose-dive to irreparable levels.
University of Zimbabwe Religious Studies, Classics and Philosophy lecturer Professor Nisbert Taringa said while the footballer's wayward behaviour towards his promising career may not necessarily be attributed to spiritual powers, unseen forces do exist.
"Evil spirits exist in a class of science and religion and they can't be detected by a naked eye but we can witness the results.
"In our African society, families consult church pastors or traditional healers for deliverance."
Zimbabwe Open University Religious Studies lecturer Dr David Bishau admitted that spiritual forces could be blamed for influencing how some people behave.
"These forces cannot be explained scientifically. We cannot rule out the fact that some people are haunted by some spirits.
"However, through proper deliverance, things can turnaround."
Living Waters Theological Seminary scholar Dr Clever Gomba said, "From a biblical point of view, unseen or unclean spirits exist but there are many factors that influence behaviour which range from spiritual, cultural, economic and psychological.
"An interplay of these factors produce negative results, hence we can't just blame everything to spiritual forces."
Mukamba has been accused of abusing intoxicating substances, an allegation he refuted when he joined Caps United.
"I'm not a drug addict," he said then.
"Maybe I once abused drugs but not anymore. I still have hope of resuscitating my career and I can do it. My dream is to play for some of the big clubs outside the country."