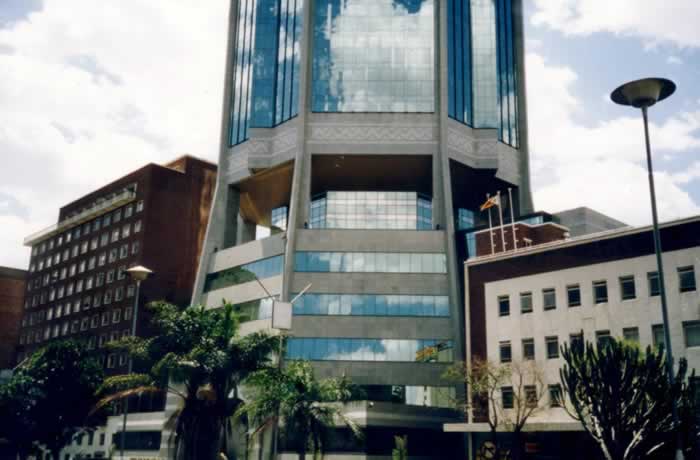 The Sunday Mail
Persistence Gwanyanya
After a positive response to the new political dispensation headed by President Mnangagwa, it seems the measures taken by the new leadership so far and its resolve to address the country's economic challenges will stabilise the currency market in Zimbabwe.
While the stability of currency is inextricably linked to the confidence levels in the economy, its sustenance largely depends on measures that impact positively on the real economy.
This is why it is important for the new leadership to quickly chip in by offering its full support to the Reserve Bank of Zimbabwe (RBZ)'s efforts to arrange appropriate nostro stabilisation facilities needed to immediately clear the foreign payment backlogs and put in place measures to meet increased cash requirements from bonus pay-outs and the oncoming festive season.
Achieving these short term imperatives will further bolster confidence in the new administration's ability to deal with the cash challenges in the country. This will naturally compel all other economic participants to pitch in and support Government efforts to turnaround the economy.
It is advisable for the new leadership to quickly craft and implement a short term economic recovery plan for say its first 100 days in office to unlock some quick wins that are necessary to sustain confidence.
Importantly, the country should chat the way for implementation of the long-term macroeconomic policies to address the deep seated structural challenges bedevilling the economy.
Zimbabwe's problems are long term, characterised by an unbalanced economy, high consumption levels not supported by production, leading to high levels of imports and low levels of exports. These cannot be solved by short term interventions.
In a demonstration of his resolve to fight corruption, President Mnangagwa has already acted on the vice.
The recent incarceration of the former Minister of Finance, Dr Ignatius Chombo, for corruption charges is not a coincidence.
Neither is the granting of the three months amnesty, from December 1, 2017, to February 28,  2018, to return illegally externalised funds and assets without any charges pressed against perpetrators. The arrest of Dr Chombo has sent shivers to all corrupt elements in the country who are normally the influential and well connected people.
The moratorium on externalisation comes at a time when RBZ has reported that the country has lost an estimated $2 billion through externalisation by corporates ($1,2 billion) and individuals ($684 million).
This amount is about half our national budget.
The former President Mugabe also hinted that the country could have lost about $15 billion from diamonds, which is almost the size of its GDP. Clearly externalisation is a major drawback to currency stability in Zimbabwe today.
A return of these externalised funds would do a lot to turnaround the economy, noting that Zimbabwe needs about $700 million to $1 billion to clear the foreign payment backlog, an estimated $5 billion to re-industrialise and $14-$20 billion to close its infrastructure gap.
More importantly, traction on these economic measures would help in attracting investment in the country.
It's very difficult to convince foreigners to invest in the country whose citizens are shunning it by externalising local funds.
This could be the reason why FDI was under performing at less than $300m per year against an average of $2-$3 billion in other Sub-Saharan African countries.
With increased flow of capital, the country has potential to transform into an economic powerhouse given its rich endowments of natural resources, human capital and favourable weather conditions.
With improved economic fundamentals, a stable currency can be supported.
We have seen this when cash premiums fell from as high as 95 percent about two to three weeks ago to the current levels of below 40 percent.
The reduction of cash premiums will impact negatively on cash trading business, with the concomitant effect discouraging this trade and stabilising the currency system in Zimbabwe.
Persistence Gwanyanya is the founder and Futurist of Percycon Global Fund Managers (SA) and Bullion Leaf Zimbabwe. For feedback whatsapp on +263 773 030 691 or email on [email protected]