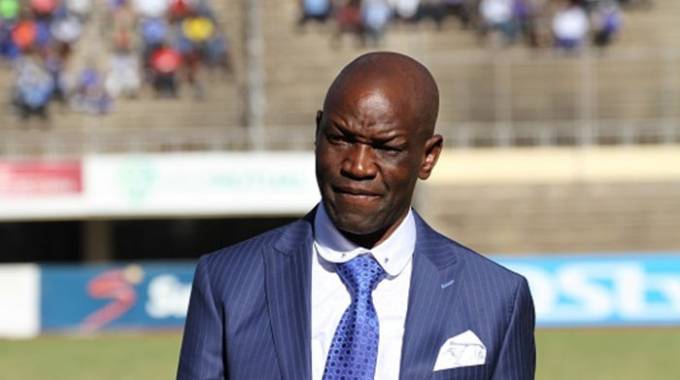 The Sunday Mail
DYNAMOS are confident they will conclude talks with out of contract players in the next few days with president Keni Mubaiwa declaring that there is no crisis at the Harare giants.
De- Mbare began negotiations with some of the five players whose contracts expired on December 31.
Reports are that the football club is banking on the imminent release of a $350 000 package from mobile telecommunications company NetOne.
Zimbabwean football's Big Three – Dynamos, Highlanders and Caps – clinched a huge sponsorship deal from NetOne and officials from the company say the funds should be availed "in the next few weeks or so".
Each club will receive $300 000 for salaries with the other being set aside for signing-on fees for their players in the 2018 season.
And DeMbare, who have endured perennial problems with player contracts, could benefit from the deal as they seek to persuade Tichaona Chipunza, who is demanding around $7 000 per season as signing-on fees,  and rising star Peace Makaha to stay.
Utility player Obey Mwerahari has already agreed to put pen to paper, according to a highly placed source.
One of the most disciplined players at DeMbare, Masimba Mambare, has also been offered a fresha contract.
The Sunday Mail also understands that 10 players including the truant Denver Mukamba and the injury-prone Carlos Rusere have been offloaded.
King Nasama and Musa Madhiri are some of the players heading for the exit door.
Although Mubaiwa refused to talk about the NetOne deal but promised the club's supporters that "everything will be okay".
"I am not at liberty to talk about that (NetOne deal) because as far as I know, nothing is official," said Mubaiwa.
The lanky administrator, who has been at the helm since 2011, also dismissed reports that there is a major player crisis at Dynamos.
"We have only five players who are out of contract, so I don't see any reason to panic," he boasted.
In what has become the norm at DeMbare, the club has always battled to tie down players to long-term contracts or renew expiring deals.
Last season, coach Lloyd Mutasa held trials to put together a side of virtually unknown players after Dynamos had faced a serious player exodus that saw the likes of Roderick Mutuma, Stephen Alimenda, Sydney Linyama and Godknows Murwira departing.
The Glamour Boys are at it again, this time around battling to retain Chipunza, who was the club's most consistent player in 2017, and Makaha, who was voted the club's Most Improved Player.
Makaha has since reverted back to Divine Soccer Academy.
However, Mubaiwa is defiant and sees light at the end of the tunnel.
"We have started negotiations; in fact, we began the groundwork last Thursday and the talks seem to be fruitful.
"It's not much of a problem, everything is under control, those players that are wanted by the coach will be retained," said Mubaiwa.
"Those reports about a crisis at DeMbare are mere speculation. Yes, we owe players but in this economy everyone has their own debts and Dynamos are not an exception. What is good is that efforts are being made to address the situation. It's crucial to make a payment plan and honour it."
Some of the key players who are owed outstanding signing-on fees include skipper Ocean Mushure, Mwerahari and Makaha whose $6 000 contract signed in 2015 is yet to be honoured.
Dynamos also owe its players bonuses for the last 14 games of 2017, a figure which amounts to over $2 000 per each player, given that DeMbare pays $200 for every won game.
Despite facing a serious financial and player crisis, Dynamos still managed to finish second behind FC Platinum in the 2017 Castle Lager Premier Soccer League race.
The club will once again hold trials starting next week, with two Congolese refugees expected from Tongogara Refugee Camp, Chipinge.