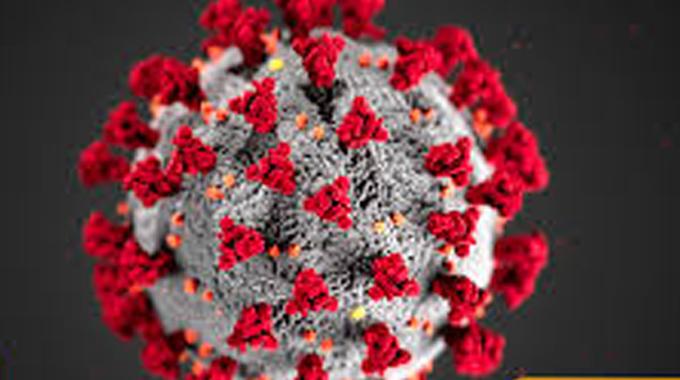 The Sunday Mail
Tawanda Musarurwa
The coronavirus pandemic is likely to have a long lasting negative impact on the ability of local pension funds to meet their obligations to pensioners, who are among some of the most vulnerable sections of society.
Pension funds are essentially asset pools meant to generate stable growth over the long-term and provide financial support for employees when they reach retirement age.
So, in essence, pension funds play a critical role in ensuring social security for those who can no longer work. But local pensioners — who have already been struggling with balancing their monthly earnings in a hyperinflationary environment — now face the spectre of pension funds that fail to meet their monthly pay-outs. Insurance and Pensions Commission (Ipec) commissioner Grace Muradzikwa said although the longer-term impact of Covid-19 on pension funds was still unclear, what is apparent is that their investment portfolios — especially for those deeply invested in property — would be hit hard.
"While it may be too early to assess the full impact of Covid-19 on the insurance and pensions industry, preliminary indications have pointed to the following: huge reduction in investment income from real estate — as you may be aware, the insurance and pensions industry controls about 80 percent of commercial real estate in most urban and peri-urban centres," said Mrs Muradzikwa.
"To date, 70 percent of the industry's assets are invested in real estate. Given the closure of businesses during the lockdown and its impact on business, the industry is anticipating a serious reduction in investment income as tenants fail to pay rentals on account of business closure," she said.
An analysis of data from the Insurance and Pensions Commission (IPEC)'s latest quarterly reports shows that the total value of the country's pension funds (consisting of Insured Funds, Self-Administered Funds and Stand-alone Self-Administered Funds) amounted to just below $10 billion (approximately US$622 million).
Of the US$622 million, US$244 million was invested in equities, with US$225 million invested in property, while a total of US$47 million was invested in prescribed assets.
Around US$28 million was invested in cash or money market instruments.
Local pension funds' heavy investment in property — which seemed quite logical in a hyperinflationary environment — is now likely to come back and bite them due to the damage that Covid-19 has had on disposable incomes and, consequently, rental incomes.
"The widespread effects of the pandemic on commerce have rendered a further blow to the already subdued real estate market, which was characteristically affected by the volatility of the economy and fluctuating exchange control rates.
"Property sales have dwindled as businesses and individuals alike brace for protracted restrictive measures and the implementation of current and future contracts remains uncertain," says Christabel Shava, real estate and pro bono associate at Manokore Attorneys, in an analysis.
On the other hand, the funds' investments on the equities market could provide some relief as local investors appear to be seeking out the Zimbabwe Stock Exchange as a haven to hedge their money against inflation. The local bourse is hitting unprecedented levels, and as at the close of trades on Thursday, its total market capitalisation stood at $112,1 billion from $62 billion as at the end of last month.
Even in United States dollar terms, the ZSE is doing well, with its $112 billion market cap placing its value at US$4,48 billion using the official exchange rate pegged at 25. And using a parallel market rate of 60 to the US dollar, the market value will come down to US$1,86 billion, which is higher than its market cap at the end of 2019.
But can pension funds outdo the damage done to their basic source of funding – the workers?
"The pandemic has also affected the labour market, which has a bearing on pension contributions in the short-to-medium term. As such, inflows to pension funds in the form of pension contributions will be adversely affected by the pandemic; slowdown in infrastructure development and other projects of national importance due to reduced incomes as the industry is a key strategic investor in such projects," said IPEC boss.
Observers say it is incumbent upon pension funds' trustees to manage the situation in the best way possible, which entails both flexibility and enhanced communication with critical stakeholders.
"Covid-19 is placing huge additional pressures on the administration of pension schemes. With many fundamentals of business operations changing in a dramatic and unpredictable way, forecasting will be difficult," said Muvingi & Mugadza Legal Practitioners in a paper titled "Covid-19 and the additional pressures of Administering Pension Funds: Guidelines for Trustees".
Meanwhile, Ipec says it has made a submission to Government for low-earning pensioners to be considered as a vulnerable group.
"We have already had submissions from some of the pension funds citing the impact on rentals and calling for pensioners to be treated as a vulnerable group eligible for support under the Social Protection & Cash Transfers facility," said Mrs Muradzikwa.
"The measure will help to augment pensioners' income and prepare them to respond better to the impact of Covid-19 and inflation. The disbursement of allowances to pensioners can be easily co-ordinated through their respective pension funds."