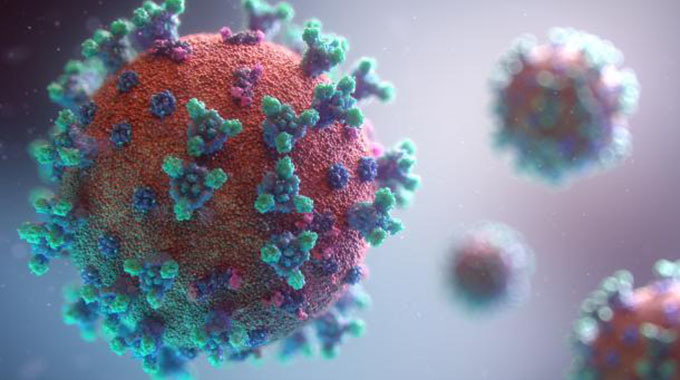 The Sunday Mail
Langton Nyakwenda
Sports Reporter
JUST when most pundits were thinking this new kid on the block would blossom into one of the finest wingbacks to grace the local Premiership, Covid-19 hit and the top-flight season was scrapped. Emmanuel Jalai announced his arrival at Dynamos in March 2019 as a virtually unknown 20-year-old fresh-faced boy, but at the end of that season, he had transformed into one of the most exciting right-backs in the country. He starred in 32 league matches for DeMbare and was a contender for a place on the 2019 Soccer Star of the Year calendar.
Last year looked promising for a gem that was plucked from famed football talent factory — Aces Youth Academy — by former Dynamos coach Lloyd "MaBlanyo" Chigowe.
Sadly, coronavirus put football on hold.
There has been no Premiership football in Zimbabwe since December 2019 due to the coronavirus pandemic.
After Government announced a fresh 30-day lockdown last week, following a sudden spike in the Covid-19 cases and fatalities, a dark cloud now hangs over the 2021 Premiership season, which was set to kick off in February. With no clear plan from ZIFA, the immediate return of football now remains a pipe dream. Jalai is in the same predicament as other exciting prospects whose careers have been stalled by Covid-19.
"This is a huge setback because if you look at it, football is a short career so every year counts. The year 2020 went begging and this year we are not sure what will happen again. It is frustrating," said Jalai, who attracted interest from South African clubs after a stellar 2019 season at Dynamos.
He had something to smile about on Wednesday when he turned 22.
"At least there was something to celebrate, since this (birthday) is a special day for me, no matter how frustrated I am.
"Life is precious and I thank God for this gift. Nonetheless, we remain anxious because we don't know what's going to happen. It could be another year lost," he lamented. The Premier Soccer League, which had scheduled a February kick-off, is yet to come up with a plan after the recent lockdown announced Government.
CAPS United winger Tatenda Tumba is another upcoming player who is worried about his career. After blossoming at Harare City, Tumba moved to giants CAPS United at the beginning of 2020, hoping the bigger stage would put him on the international radar, but the pint-sized starlet is yet to kick a ball for Makepekepe.
"All my plans have been derailed," bemoaned Tumba, perhaps the most exciting prospect to emerge from Harare City since Tino Kadewere.
"I had targets for 2020. Right now, I have other goals but it's not promising and it becomes very difficult for a footballer. Time is moving, with no progress in our careers as young footballers.
"A football career is short and you need to make the most of it," said the 21-year-old dribbling wizard.
For Highlanders' gangly defender, Andrew "Tower" Mbeba, who won the 2019 Castle Lager Young Player of the Year award, the lost time has put him under pressure.
"I will need to work extra hard and make up for lost time," said Mbeba.
He is part of the Warriors CHAN squad set to leave for Cameroon on Wednesday.
"My target was to maintain the form I had in 2019 and hopefully get a chance to be on the 2020 calendar, which, as you know, opens up avenues for a foreign move.
"Nonetheless, I am still young and I need to keep working hard," said the 20-year-old Bosso defender.
King Nadolo did wonders at relegated TelOne in 2019, scoring 11 goals in the second half of the season before earning a place on the Soccer Stars calendar and a move to Dynamos.
Nine months later, the skilful player is still itching for a chance to showcase his talent to the huge Dynamos following.
"Hopefully we resume soon," Nadolo said. "I was hoping to do better than I did at TelOne and the absence of football has delayed my plans.
"When we resume I will have to work harder," he said.
Samuel Makawa blazed hot at ZPC Kariba in 2019 and transformed himself into a super substitute who inflicted damage on many opponents at Nyamhunga Stadium.
A lot was expected of him in 2020.
"Expectations were high going into 2020, but that is all now history," said Makawa.
The long absence of football could also take its toll on ageing players like Kuda Musharu, Charles Sibanda, and Method Mwanjali.