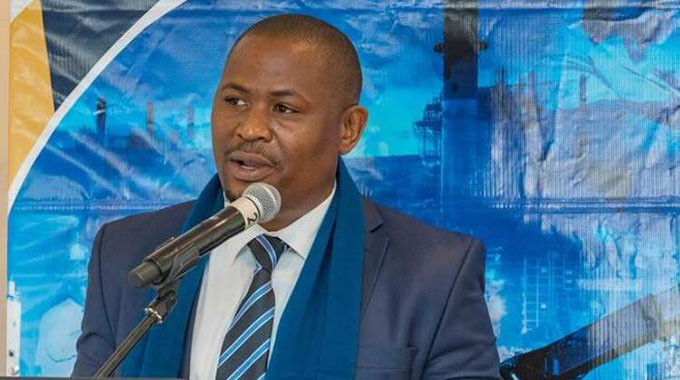 The Sunday Mail
Tawanda Musarurwa
Despite the devastating impact of the coronavirus pandemic on business and trade, there are some advantages that local exporters in the food industry can capitalise on.
The pandemic has highlighted the importance of healthy, immunity-boosting foods.
Market analysts Technavio have projected that the global healthy foods market is poised to grow by US$236 billion during 2020 to 2024, progressing at a compound annual growth rate (CAGR) of 6 percent during the forecast period.
ZimTrade chief executive Mr Allan Majuru says Zimbabwe already has a strong competitive advantage.
"The silver lining of Covid-19 could be that people have now refocused to consuming healthy foodstuffs, which we as a country already produce.
"We now need to focus our production chains to make sure that we add value and focus on the demand that has been created by Covid-19 in terms of healthy foods," said Mr Majuru.
The country is still largely an agriculture-based economy, with most of its industrial output back-linking to that sector.
According to data from the Food and Agriculture Organisation (FAO), agricultural activities in Zimbabwe provide employment and income for 60 to 70 percent of the population.
It also supplies 60 percent of the raw materials required by the industrial sector and contributes 40 percent of total export earnings.
The sector also contributes approximately 17 percent to Gross Domestic Product (GDP).
"We are an agro-based economy; we need now to align our value chains to ensure that we facilitate farmers to benefit from this, because people need to eat; more so, healthy foodstuffs.
"If you look at our supply window to Europe and the Middle East, we have a competitive advantage as Zimbabwe, so we need to take advantage of that. But also to expand into the region," he said.
Local agro-processor Glytime Foods, which specialises in manufacturing honey and healthy cereals, is already making forays into export markets after securing a contract to supply the Zambian market.
Glytime chief executive Lesley Marange said the Zambia deal will see the company supplying 40 tonnes of honey monthly.
"In terms of the export market, we have signed a deal in Zambia. We have an
initial order with a Zambian distributor to supply 10 tonnes per week," he said.
There has been significant demand for the company's products in the SADC region.
Capacity constraints, however, remain the major challenge.
"The Angolan, DRC, Malawian and Namibian markets have indicated interest. But what is stopping us from taking the product there is the issue of our capacity.
"Current capacity allows us to cater to the local market and a segment of Zambia. From our analysis, the Zambian market can actually take up five times what the Zimbabwean market is taking," said Mr Marange.
"We have the export model, but it now needs to be substantiated with capacity. We have largely used our resources to reach this point; there is now need for other stakeholders to come in. There is a huge market for healthy products, the only limit is our capacity. "
The global Covid-19 pandemic — with over 19 million cases confirmed worldwide and 4300 in Zimbabwe — has already caused both demand and supply shocks in numerous markets and economies across the globe.
But its impact on Zimbabwe's food exports has not been as significant as initially expected.
"With the easing of the restrictions, exports have started to improve. The demand for our peas, for example, is up, so things have come back to normal in a way. But we could do better," said Mr Majuru.
"If you look at the processed food sector, January to May last year, exports were around US$46 million; currently, over the same period, exports were at about US$42 million.
"So, in the food processing sector, export receipts have gone down by about US$4 million. But you would have expected it to be much worse given the lockdown. I think we have managed to keep moving."