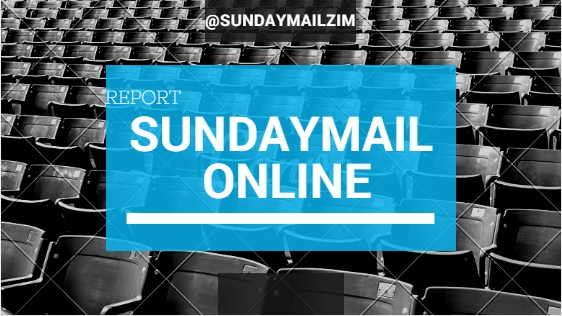 The Sunday Mail
Taurai Changwa Business Forum —
IN business, many people or organisations prefer to trade and work with people who they know and trust. With the exception of public entities — where trustees or public officials have the responsibility of handling business transactions transparently —private businesses have the discretion to deal with whomsoever they want.
But corporate governance principles, which represent the moral fibre of a business, demand that executives conduct themselves in a transparent manner in line with the fiduciary expectations of shareholders.
While for the public sector corporate governance can be legally enforceable through various instruments such as the Public Finance Management Act, in the private sector it is simply enforced through moral suasion. This, in most instances, is a recipe for disaster.
Conflict of interest usually occurs when an individual or company has multiple relationships or connections with another individual or company which could keep them from being independent in thought, action, or opinion.  On the local market, there has been numerous stories of executives who have been contravening such a sacrosanct principle.
In the United States of America, president-elect Donald Trump, has been facing tough questions on how he will separate his business interests from the office that he will assume in January next year.
There are real fears that as a successful businessman — a billionaire to put it succinctly — there are instances where his judgement is likely to be affected by his own business interests.
On his part, Trump has proposed a Blind Trust, which, however, is likely to be handled by his children. This is quite a sticky situation he finds himself in. According to International Accounting Standard 24 (IAS 24), all key relationships which can affect or be affected by a business should be disclosed.
In particular, key management such as directors should disclose any other interests they may have in other companies. It is important for companies to disclose such information. Unethical deals have the potential to affect the financial well-being of a company.
For example, a director may own a company which can supply goods or services to the company they work for. Regardless of the quality of the goods and services, the company is likely to lose the goodwill of the shareholders while low-level staff are most likely going to feel pressured into favourably dealing with the company.
But this is a set up that is typical of many local companies. This year alone, acres of newspaper space were devoted to key officials such as ministers and directors of big organisations who were implicated in questionable transactions which resulted from conflict of interest.
The collateral damage that this has on the economy cannot be understated. In addition to the company suffering reputational damage, investors are likely to be discouraged. Quite clearly, conflict of interest can lead an organisation into making bad decisions, incurring additional expenses and increasing risk in its operations.
However, periodic reviews of business relationships, expert advisor roles, and business activity can decrease risk associated with potential bias. Isn't it worth the time and investment to keep the business as healthy and effective as possible?
If one is seeking objective, independent advice which is as free of self-interest as humanly possible, then it is important to make strategic decisions regarding who performs what tasks for the organisation.
Having a strong transactional professional accountant on one's team will enable a business to ensure that the day-to-day activities are properly captured and recorded.
Identifying a professional accountant from a different firm to provide oversight through audit and monitoring also enables the business to have a perspective and opinion that is objective.
This is usually mandatory for public companies or companies that are either wooing investors or received government grants or contracts. For institutions, it might be important to consider how conflict of interest can potentially impact on processes and decisions they are likely to make. This suggests that there is a link between a conflict of interest and the role, in the institution, of the person affected by the conflict.
That link may lead to recognising a conflict only if the effect on judgment distorts the role a person, subject to such a conflict is to perform. Further, experts say the role of individual and attached responsibilities will be related to the goals of the institution.
So, a company director, whose role is to act for the interests of the company, distorts that role and is involved in a conflict of interest when s/he votes for a contract or payment to be made with or to him or herself. The person's financial gain is not relevant to the goals of the company.
However, where a member of a town council votes against a development proposal because on balance, s/he considers that the potential environmental damage outweighs the financial or social benefit to the community, s/he is not distorting their role and is not affected by a conflict of interest.
Instead, s/he is bringing to the performance of their role, considerations that are relevant to the enterprise of the council. The environmental concerns expressed in the exercising of judgment contribute to achievement of the council's goal.
It might be important for Government to consider expeditiously bringing the Corporate Governance Bill, which is targeted at public entities and parastatals, into life.
This might help to ensure the efficient management of the public purse. Similarly, in the private sector, shareholders have a responsibility to ensure that the company or organisation is constantly audited so as to avoid any financial prejudice that often results from decisions influenced by conflict of interest.
From the increased incidences of such cases, it has become urgent to implement these reforms as they will form a sustainable platform for future businesses.
Taurai Changwa is a member of the Institute of Chartered Accountants of Zimbabwe and an estate administrator with vast experience on tax, accounting, audit and corporate governance issues. He is MD of SAFIC Consultants and writes in his personal capacity. Feedback: [email protected] <mailto:[email protected]>, Facebook page SAFIC Consultancy and WhatsApp +263772374784.