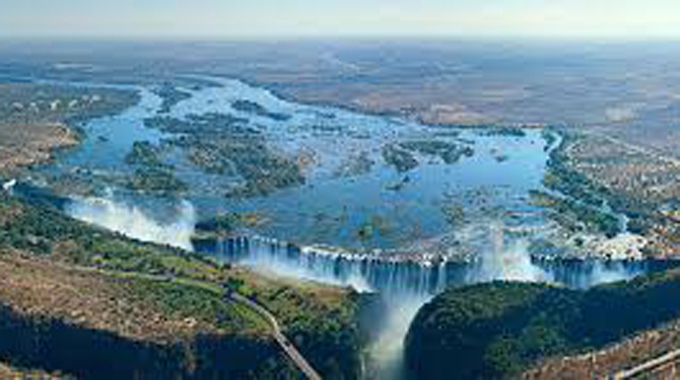 The Sunday Mail
Enacy Mapakame
The country's pricing model is one of the major challenges weighing on growth in the tourism and hospitality sector, experts have said.
Zimbabwe is endowed with natural attractions and is home to one of the Seven Wonders of the World, the majestic Victoria Falls, which adds to the country's allure.
However, stakeholders in the sector have admitted that despite having such attractions, the pricing structure remains uncompetitive in the region, making the country lose out on potential revenue.
For instance, hotel accommodation in Zimbabwe is charged per person sharing while other countries charge per room.
The Zimbabwe Tourism Authority (ZTA) has since acknowledged that this is unsustainable for the sector, which is considered a key enabler to economic growth and a significant foreign currency earner.
"Here, the per person sharing model is pricey unlike in the region where they just charge per room; this is the bone of contention," said ZTA's Sophie Zirebwa at a recent online stakeholders meeting hosted by the Hospitality Association of Zimbabwe (HAZ).
Lack of seasonality and full holiday packages, she said, were some of the factors that make the country's tourism and hospitality products and services expensive.
She said: "You find the products and services being offered at the same price throughout the year.
"We also need to come up with more packages that give travellers value for money, they need to know what activities they will do here, how they get to this place and total cost of that holiday."
The Zimbabwe Tour Operators Association (ZTOA) also believes that the pricing of products and services in the sector made travel expensive, especially at a time the economy is battling high inflation and low disposable incomes.
As such, only a few individuals afford travel, although the domestic market dominates hotel accommodation in the country, with the exception of Victoria Falls.
Indications are that most domestic tourists' dominance is driven by meetings, incentives, travel, conferences and exhibitions (MICE), and a lot still needs to be done to promote travel at individual level.
"The issue of rates is of concern," said Kumbirai Chiweshe of the ZTOA, adding that fuel supply challenges added to operating costs for the sector.
Stakeholders agreed that collective effort in marketing the country as a prime tourist destination was crucial in growing the sector. This, they said, could help reduce costs and enhance efficiency and convenience for travellers.
"We need to work together and complement each other in the travel and tourism sector. As an airline, we do not expect to make profits immediately, but a traveller should be able to go to a tour operator and book for their air ticket, hotel accommodation as well as activities on their holiday," said Air Zimbabwe head of marketing Tafadzwa Zaza.