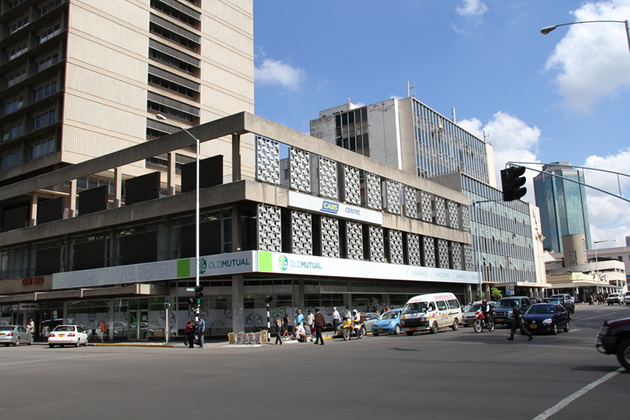 The Sunday Mail
Commercial properties in Harare's central business district (CBD) have been problematic for property firms with rental income from the segment on a downward trend, latest figures from property companies' financial results show.
This is on the back of increasing voids.
Property firms have indicated that business in the CBD has been on a downward trend as their commercial clients move to surrounding residential areas or office parks to escape congestion in the city and/or seek out cheaper options.
Financial results for the year ending December 30, 2017 show the same trend across the property sector.
A trend analysis of property stocks — including those held by First Mutual Properties (FMP), Old Mutual, Zimre Property Investments (ZPI) and Mashonaland Holdings — show that commercial properties in the CBD have been underperforming as demand has been skewed towards residential developments.
In the year to December 31, 2017 ZPI indicated revenue eased 4 percent to $5, 3 million compared to $5, 5 million in the prior year as rental income narrowed. Tenants continued to reduce occupied office and industrial space and to request rent reductions in order to manage business operating costs.
"This resulted in excess supply of office and industrial space," said chairman Jean Maguranyanga in a statement accompanying the group's financials.
As a result, ZPI's rental income declined by 11 percent to $2, 7 million compared to $3, 1 million achieved in the prior year. The property concern however said activity was mainly biased towards sale of residential stands, which helped boost its earnings, coupled with good performance by the retail segment.
For FMP year-end (December 31, 2017) occupancy level improved by 1, 74 percent to 37, 45 percent albeit a 4, 9 percent fall in average rent per square metre to $10, 25. Rental yield eased 0, 99 percent to 6, 34 percent. Rental income from the segment went down to $24, 5 million, compared to $26, 4 million achieved in the prior year.
Generally, the property sector has been affected by low demand and downward rental reviews to attract new tenants and retain the current tenants. Another property firm, Mashonaland Holdings, said revenue for the four months to January 2018 softened by 3 percent to $1, 58 million as voids rose to 29 percent compared to 27 percent in the same period last year.
Addressing its annual general meeting recently, acting chief executive officer Letwin Mawire told shareholders that the highest vacancy levels were in the Harare office sector as businesses avoid noise, pollution and congestion that has characterised the CBD.
A survey conducted by The Sunday Mail Business has also revealed the glaring empty office space in some of the CBD's major office buildings such as the Eastgate Shopping Mall.
Real Estate Institute of Zimbabwe (REIZ) president Mr Mike Juru said demand was currently for the residential properties ahead of office space, especially in the CBD.
"We have excess space that is not required," said Mr Juru in a telephone interview.
In Harare for instance, companies have moved into former residential areas such as Milton Park, Belvedere, Mt Pleasant, Eastlea and Belgravia but without replacing the housing stock.
Mr Juru said there is need for a shift in town planning to allow for property firms to turn their buildings into residential properties, rather than create white elephants.
"The economy may be bad to force companies out of the CBD, but it is also important to note that demand is on the residential side, not office space. There is a 1, 3 million housing backlog that can be narrowed by turning some buildings into residential properties".
However, property and construction companies remain upbeat of improved earnings going forward driven by an anticipated boom in the construction sector, especially with Government projects lined up for student accommodation in tertiary institutions.
The likes of brick making firm, Willdale, have indicated they are angling to tap into the boom in the construction of such projects, coupled with individual housing developments in new residential areas.
Additionally, a 2018 Africa report, titled 'The Winds of Change – An African Perspective' by a global real estate services firm Cushman & Wakefield Excellerate, looks at trends and dynamics affecting the commercial, industrial and retail property sectors in key African markets. The report notes there is an anticipated upturn in commercial property development within Harare's CBD and in a number of the northern suburbs such as Mt Pleasant and Borrowdale, going forward.