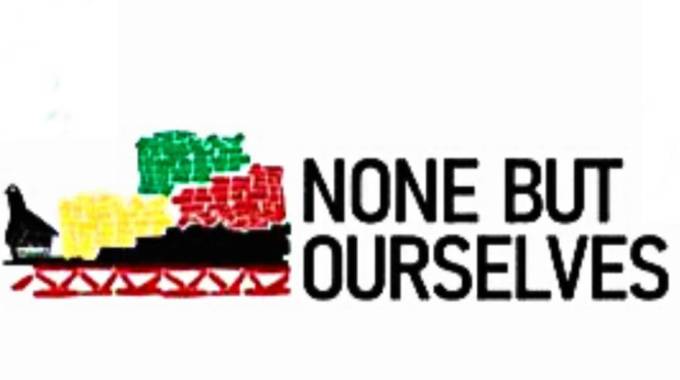 The Sunday Mail
President E.D. Mnangagwa SLIGHTLY over two weeks from today, Zimbabweans will celebrate 42 years of our National Independence. It is the day marking our re-birth from foreign rule after nearly a century as an occupied people. This day did not come cheap. Rather, it came from a bitter struggle and supreme sacrifices by Zimbabwe's sons and daughters. Their heroism should never be forgotten or allowed to fade from our collective memory. The day thus must be revered by all of us, whether here at home or abroad. It is a day that unites us across time and space, and inter-generationally.
Our 42nd Year of Independence is set to be marked with a difference. For two consecutive years, we could not mark this hallowed day because of the global Covid-19 pandemic. Today we can, and thus should compensate for the years we lost by doubling its importance and significance.
Collective ownership
For the first time in the history of our 42 years of Independence, we mark this sacred day away from Harare, our capital city. The commemorative festivities will be held in Bulawayo, our second largest capital. This is much more than a mere change of venue and geography. It is a profound statement on collective ownership of the day. We all share it as Zimbabweans, regardless of village, town, city, district or province. Indeed that day unites us all as one people, whatever our colour, creed, tribe, sub-culture, language, age or gender. For that reason no one place or city monopolises its commemoration.
From this year going into the future, all our regions will take turns to host this very important day so our whole Nation identifies with it in equal measure. Again, this is more than a mere hosting responsibility; it is an opportunity for the national leadership to concentrate its focus on specific and peculiar needs of each region when it hosts this national event. In future, the host region must arrange for a week-long conference preceding the Anniversary, and during which the focus will be on it exclusively. This neatly dovetails with our broader, constitutionally mandated policy of devolution by which powers of, and decisions on, governance and development cascades down to regions.
An opportunity too, for respective hosts to show and exhibit their subcultures which in harmonious combination and sum, create our national Zimbabwean culture. National Culture is critical to our identity and collective being as an independent people. The coming into play and national visibility of individual sub-cultures and languages help establish variety, wholeness and balance to our National Culture and Being. This is as it should be in a free Zimbabwe where national commemorative platforms must display our whole identity as a people, in its mosaic richness.
Yes, an opportunity for us to take stock of how each of our ten regions has fared, or is faring, in carving a distinct economy based on its unique factor endowments. Any one region hosting our Nation for this happy commemoration, must give us a picture of its total situation warts and all. We want to know about the state of infrastructure, the basic social amenities, the state of education, contribution to our national agriculture, the natural resources available to it, and how, in meticulous combination, all these are interacting to yield provincial GDPs and rural industrialisation, which contribute to the overall national GDP.
I wish to make two observations in respect of our national devolution policy and the way it is panning out. Across regions, I see lots of growth points which, before long, will burgeon into towns and even cities. This is very good and points to the future. What, however, would make this transformation to urbanity better, is when we ensure it is underpinned and driven by gainful economic activity, as opposed to just concentrated human settlements. A key question to ask, therefore, is what economic activity agglomerates and supports those settlements? How are residents of those sprouting urban settlements eking out a living; what is their livelihoods?
Such a key question allows us to plan for rural transformation through gainful economic activity, as opposed to rural pauperisation through thoughtless densification of settlements. Towns and cities are nodes of industrial activity; they are not just demographic propositions. Zimbabwe must avoid DIY or Do-It-Yourself towns and cities which mushroom chaotically, driven and shaped by unemployed, informal settlers living on margins of a few manufacturing hubs. Such unplanned settlements eat into our agricultural land, and thus create insupportable population settlements. Government is very worried about urbanisation driven by reckless sell of rural land, without any concomitant national plan or employment-creating economic activity. Such a development is ruinous. I urge our Ministers of State for Devolution and Provincial Affairs to look at this matter very closely, before it gets out of hand. They must also ensure these settlements do not exceed amenities meant to support human activity. Above all, they must ensure these do not become enclaves of hunger and high unemployment.
Rural industrialisation
Overall, our solution is rural industrialisation. We must create and attract industries to rural areas to underpin the current countrywide drift towards greater urbanisation. To that end, factor endowments and gainful economic activity in given regions and areas should become nucleus of rural industrialisation. We have adopted clear value chains across all sectors. These must now be interrogated and adapted for each region, so rural industries are built to beneficiate and create employment at growth points. Growth points are exactly that: nodes of rural economic growth through industrialisation. Only that way do we have real and durable provincial GDPs we envisage under our Devolution policy and programme.
Secondly, it has come to my attention that our approach with regards to recording provincial GDPs may not be the best. It is centrally managed and deductive or extrapolative. It does not describe and capture real economic and social activity on the ground in respective provinces. We have to reorganise our structures to ensure there is a correct and accurate reading of economic activity in each and every province. Government is studying that critical area so our provincial structures have sets of skills which competently handle that broad assignment across provinces. In the final analysis, our provincial GDPs are as accurate as the data that we capture and use in rendering them. Our structures should always be interrogated and tested to make sure they speak to tasks on hand.
Restoring cities
Lastly, let me assure all our ratepayers in towns and cities that my Government has irrevocably started to repair and rehabilitate all infrastructures and amenities neglected or broken by municipalities under the control of the opposition. The situation in our towns and cities had deteriorated to deplorable levels. Lifestyles had backslided to near-rural ones. We have to arrest that, restore and give back the shine to our towns and cities.
With the Gwai-Shangani Piped Water Project whose construction has now started in earnest, Bulawayo's water woes should be resolved conclusively before 2023. Along the way, that pipeline will be depositing water, to turn Matabelaland into a sustainable green belt.
No to vandalism
My working visit to Matabeleland only two weeks ago revealed appalling vandalisation of infrastructure in our country. This is particularly so in respect of infrastructure for our national electricity grid. This vandalism, which has also affected Epping Waterworks in Nyamandlovu, must come to an end. I warn those dabbling on the wrong side of the law that we will catch up with them quite soon. They will only have themselves to blame. They are drawing us back.
Happy 42nd Independence Anniversary Zimbabwe!