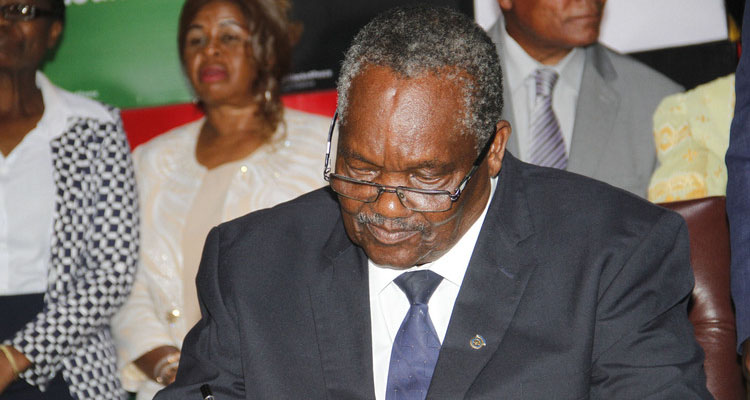 The Sunday Mail
THE Ecumenical Church Leaders Forum (ECLF) has welcomed the signing of a peace pledge by political parties leaders, saying a peaceful environment is a prerequisite for a prosperous nation.
ECLF leader, Bishop Ambrose Moyo said the pledge dovetailed well with President Mnangagwa's passionate plea for peace ahead of elections on July 30.
"The peace pledge is a commitment to a peaceful environment as we move towards elections. The pledge should be taken to the grassroots so that the message cascades to everyone," he said.
United Congregation Church of Southern Africa Bishop Sikhalo Cele said ECLF will continue to fight for peace.
"As church leaders, we want to be part of promotion of peace. We can't stand by and not support the country's leaders who are calling for peace day and night," he said.
Bishop Cele added that they were implementing the Conflict Prevention Management Resolution and Transformation (CPMRT) to ensure communities live in harmony despite varying political affiliations.
"We have also trained journalists on conflict reporting and peace building.
"This will bring social cohesion because some people will heal through such initiatives.
"The forum is also calling for the introduction of peace education in schools."
Some of the ECLF leaders are Bishop Ambrose Moyo, Brethren in Christ Church in Zimbabwe Bishop Danisa Ndlovu and Zimbabwe Heads of Christian Denominations (ZHCD) retired Reverend Ishmael Mukuwanda.