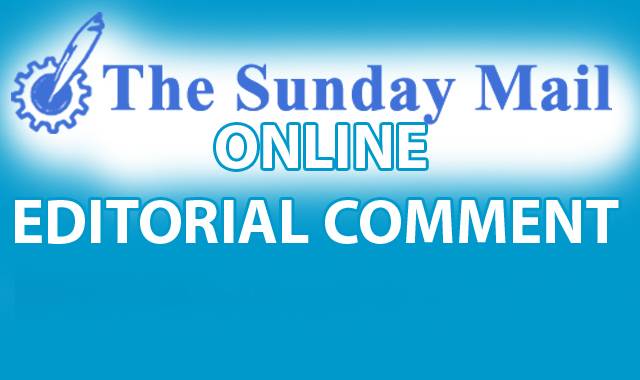 The Sunday Mail
The meteorologists tell us that the rainy season is around the corner.
At the same time, health officials are telling us that close to 4 000 people have been hospitalised for suspected cholera and typhoid, two deadly water-borne diseases.
About 30 people have already lost their lives to cholera.
The preventable diarrhoeal diseases, which are spread through contaminated water, can cause severe dehydration and death within hours if left untreated.
When the rain season starts, we expect the opening of the heavens to wash away any remaining traces of food insecurity — not to exacerbate the public health situation.
To ensure that water is a giver of life and not a taker of it, we have to all orient ourselves towards prevention and cure.
It does not help us in any way to expend anymore of our energy as a nation on pointing fingers at each other while lives are being lost to what everyone agrees is a medieval disease that should not have residence anywhere in the 21st century.
Instead of pointing fingers at each other, now is the time to be pointing at solutions so that we expeditiously deal with the current cholera problem and ensure that it does not recur in future.
Indeed, the efforts that have been exerted in containing the cholera outbreak on the part of Government, the private sector and donor agencies, as well as individuals, has been encouraging.
With Government, through the Ministry of Health and Child Care, having already declared the outbreak a state of emergency, we have seen Zimbabweans from all walks of life joining hands to confront this spectre in our midst.
The collaborative efforts from all stakeholders will yield the desired outcome of an end to the outbreak.
The ministries in charge of Health, Water and Local Government are leading the way in showing what Zimbabweans can achieve when they work together towards a common, positive outcome. The challenges facing us as a nation require a concerted response by all Zimbabweans and various other stakeholders.
Away from the commendable collaborative efforts, and away from the blame game juvenile politicians and armchair critics want to distract the nation with, we should — quite importantly — be also looking at how to ensure a repeat of the current cholera outbreak does not recur.
Only so much can be done on thin resources.
It is, therefore, desirable for all Zimbabweans to work for national economic development, which will allow greater investment in health and infrastructure so that we need not worry about cholera anymore.
As it stands, the Health Ministry has been getting much less than the Abuja Declaration's recommended 15 percent of the National Budget.
Yes, resources are tight and priorities are many. But there can be no greater priority than protecting human life.
As such, national and council budgets should reflect this overarching priority. The health of the people of Zimbabwe is at the centre of the country's socio-economic well-being.
An ailing nation cannot be efficient in agriculture, mining, tourism, industry or any other sector.
This requires of us to invest in health, water, sanitation and food security as the backbone of our national development aspirations.
Government has embarked on a modernisation agenda that will, among other things, entail an increase in the number of houses in urban and peri-urban areas.
This necessarily speaks to having a modern water and sanitation system.
Zimbabwe can take a leaf from Israel, a country whose total area is 60 percent desert.
Despite the obvious water problems that come with occupying such terrain, the authorities in that country have ensured people have access to this basic. They have invested in efficient water management systems and Israel even exports fruits.
Compared to Israel's Arava Desert which receives about an inch of rain a year, Zimbabwe is a rain forest.
Apart from investing in the appropriate infrastructure and being innovative in our approaches to water management, there is also need for the public to cultivate an appreciation of basic hygiene.
It cannot be escaped that even where water supply is guaranteed, some people put the entire nation at risk because of their poor personal hygiene standards.
Simple things like washing hands, using ablution facilities properly and storing food and water the right way go a long way in saving lives and building a stronger nation.
Everyone has a role to play. Let's all do what we must.