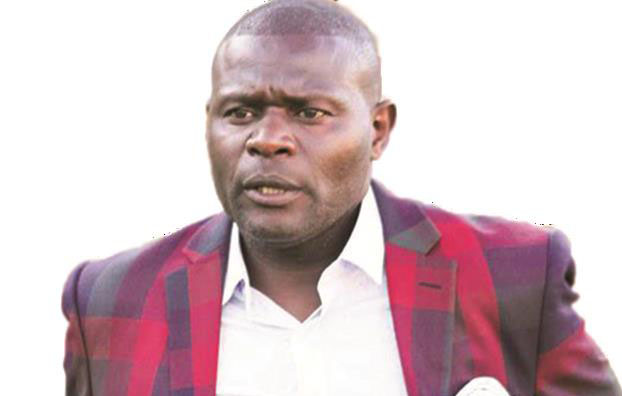 The Sunday Mail
Don Makanyanga
Herentals FC . . . . . . . . . . .0
Caps United . . . . . . . . . . . 0
CAPS UNITED coach Lloyd Chitembwe described Herentals as amateurish after the home side caused a 20 minute delay to the Castle Lager Premier Soccer League clash at Rufaro.
Makepekepe's team bus struggled to gain access into the stadium and it took the intervention of PSL officials for the stand off to be resolved.
"I think this occasion was too big for them and they were excited, and wanted to be felt and it's unfortunate it's happening in the top flight, you wonder if we had attracted a bigger crowd then they would have caused chaos. It's uncalled for in football, it's unfortunate and amateurish for a premier league team,' said Chitembwe.
Turning to matters on the pitch the Caps United coach was disappointed by his team's poor show.
"It's very disappointing result for us considering the way we are playing. We are lacking consistency and lot of things went horribly wrong. But we have to bounce back and grind results in our upcoming matches," said the Caps United coach.
On the flip side Herentals coach Kumbirai Mutiwekuziva was happy with draw, hinting that the mind games could have worked for his charges.
"Mind games are common in football, and it's not the first time in football that they have happened, I am sure they have come across them, they are part of the game.
"We were underdogs in the match and I think we could have won the match had we converted the chances that we created in the first half. We have to continue working hard on our finishing, 'said Mutiwekuziva.
Herentals had an upper hand in the first half and on four occasions they could have taken the lead had it not been of Innocent Benza who failed to convert to clear cut chances in the in the 12th and 27th minute respectively. Blessing Maunganidze and Brighton Majarira were also guilt of missing some glorious chances for the home side. Caps United never settled and Chitembwe was forced to make a tactical substitution ten minutes before the break, pulling out defensive midfielder Kudzai Nyamufukudza for Mitchelle Katsvairo.
The change saw Caps United creeping back into the game but their frontline once again let them down.
Teams: Herentals:F Kuchineyi,B Majarira,C Mavhurume, P Chota, W Chimbetu, G Chinobva, I Benza (T Benza 85'),B Maunganidze, R Hachiro, W Kapumha,A Majarira B Majarira 76').
Caps United: P Chigumba,M Mwanjale,V Musarurwa, S Makatuka, C Kamhapa, K Nyamupfukudza ( M Katsvairo 34'0), B Muzondiwa ( T Chiunye 79') , J Ngodzo, H Zvirekwi, J Zhuwawu