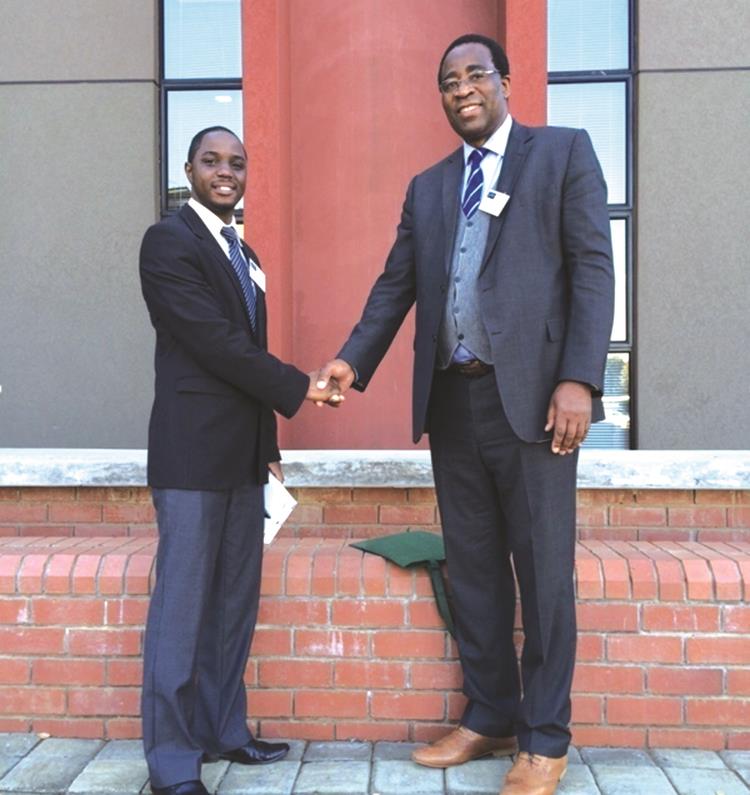 The Sunday Mail
Extra Correspondent
For a record fourth year running, another post-graduate University of Zimbabwe medical student, Dr Simbarashe Chinyowa, from the College of Health Sciences won the first prize at the Annual Surgical Registrar's Congress held at the University of the Free State, Bloemfontein in South Africa.
Dr Chinyowa, a Part 2 Masters Degree in Medicine MMed (Surgery) student gave an excellent presentation on "Painful Conditions of the Anus".
The participants at the congress where drawn from all medical schools in South Africa, University of Botswana and the University of Zimbabwe. The South African Society of Surgeons-in-Training Conference is an annual event which is held in June every year.
All the medical schools in South Africa host this conference on a rotational basis.
One surgical trainee from each of the participating medical schools is allocated a broad topic to write up a comprehensive review, then prepare a 30-minutes presentation on the subject.
This year, Dr Chinyowa was selected by the Department of Surgery to represent the University of Zimbabwe at the Conference in Bloemfontein.
He won the top award which includes a monetary prize and a certificate. The panel of judges consisted of all professors from the participating medical schools.
The delegation from the University of Zimbabwe which was led by Professor Godfrey Muguti comprised 21 postgraduate students. This latest achievement is remarkable because the University of Zimbabwe has won the coveted top prize for a record four consecutive years.
In 2012, Dr Noel Ralph Zulu won the prize at the University of Stellenbosch, Cape Town. In 2013, Dr Innocent Kundiona won the prize at the University of Limpopo Medunsa Campus, Pretoria and Dr Linda Kumirayi won the prize at the University of KwaZulu Natal in Durban in 2014.
The high performance of UZ students at these conferences has significantly raised the profile of the University and the College of Health Sciences in particular.
The University of Zimbabwe is very grateful to the Ministry of Higher and Tertiary Education, Science and Technology Development, Ministry of Health and Child Care, Zimbabwe State Lotteries and the University of the Free State who provided substantial sponsorship for the trip to Bloemfontein, South Africa.