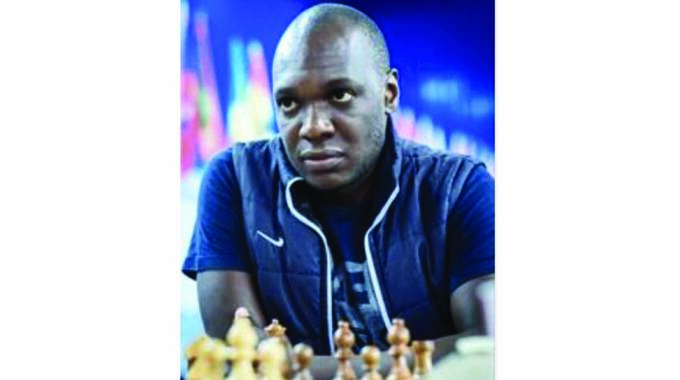 The Sunday Mail
Sports Reporter
A week ago, Rodwell Makoto found himself on cloud nine, as the 35-year-old chess international master celebrated being crowned the Zimbabwe National Chess Champion. However, for him, there was something extra-special about last week's tournament victory. "Before I go into my winning speech, I want to share some interesting news," said Makoto.
"What is exciting about this win is not that I have won the national championships, but, actually, this is my 100th tournament win."
It is a milestone every sportsperson dreams off, regardless of the sport.
The South Africa-based chess player described the victory as an incredible accomplishment in a career spanning more than two decades.
"Winning my 100th tournament was an incredible accomplishment and a milestone to be proud of," he said.
"It signifies years of dedication and hard work, as well as the ability to consistently perform at a high level.
"The feeling of achieving such a significant milestone was a mixture of satisfaction, pride and a sense of accomplishment for me.
"It was a moment to reflect on all the challenges that I overcame and the lessons that I learnt along the way.
"Ultimately, it was an unforgettable moment in my chess career."
The championships also served as a qualifier for the Chess World Cup.
The dates and venue of the global showcase, however, are yet to be announced by the International Chess Federation.
"Winning the World Cup Qualifier 2023, and having the opportunity to represent my country at the World Cup, are a huge honour and a dream come true for me," said the chess master.
"The feeling of being crowned national champion is indescribable, and the added excitement of representing my country on the global stage makes it even more special.
"It is going to be the experience of a lifetime for me."
Makoto represented Zimbabwe at the last edition of the World Cup, which was held in Sochi, Russia, in 2021.
Makoto is now ready to take on the world's best chess players after learning a lot of lessons over the last two years.
"I learnt a lot from the previous participation at the Chess World Cup by analysing past games and identifying areas for improvement.
"I also gained valuable experience and knowledge of the tournament format and level of competition."
The self-taught international master praised the Zimbabwe Chess Federation for introducing chess in schools.
"This will help to build a strong foundation for the sport in the country and develop a pipeline of talented players.
"Starting chess education early can help learners develop critical thinking, problem-solving and decision-making skills early and faster.
"These are valuable not only in chess, but also in their academic and professional lives.
"Additionally, focusing on the development of young players can help to ensure a sustainable future for the sport in the country," he said.