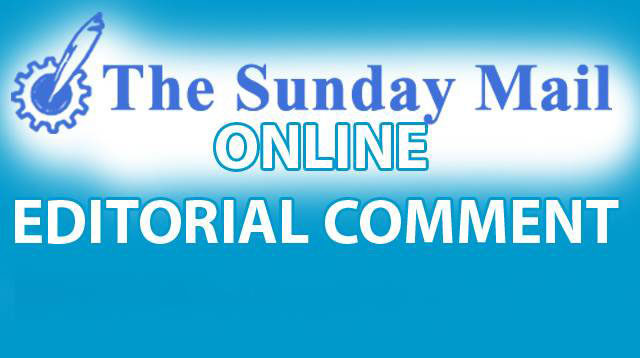 The Sunday Mail
There should be no fuel queues in Zimbabwe: Enough foreign currency is provided to more than meet demand; the infrastructure is adequate to deliver and dispense fuel; and there are a lot of service stations with some worried that the sector might well be over-traded.
So why do we have queues, and at times very long queues? More particularly why did these queues only really start to appear around nine months ago? Why does queue pressure vary, at times being very modest and at times, such as in the early and middle days of last week, is supply so tight?
Until just after the middle of last year, there were no queues at all, except at times short petrol queues, but no diesel queues, on Fridays, largely driven by the desire of many Zimbabwe motorists to fill up on the day just before the weekend.
That tells us that the whole supply system and infrastructure for the entire industry was adequate. Car ownership had been rising steadily, but the industry was expanding to cope with new service stations opened, older service stations being refurbished to handle more business and tanker fleets being kept up to scratch. Since then car ownership might have continued rising, but in percentage terms the expansion was very modest and in any case new service stations were continuing to open. So something else happened.
There are indications that in the second half of last year statistics measuring fuel use showed a rapid rise in demand, and if they were measuring fuel purchases accurately then within a few months Zimbabweans collectively were burning almost twice as much fuel as before. That obviously was not possible and the general suspicion was that fuel, all of which is imported, was being bought with what are now called RTGS dollars and illegally exported for sale at a discount in neighbouring countries in hard currency. Or perhaps the imports were only on paper and the fuel was being diverted before arrival in Zimbabwe.
That led to the fuel tax increases in January this year to remove the opportunities for arbitrage. It partially worked but not as well as expected. Suspicion has hardened that some in the industry were taking their forex allocations, issued at 1-1 between the RTGS dollar and the US dollar, and selling the allocation; this would probably be an indirect sale of the company allotted forex buying other goods and raw materials and selling these at a quite different exchange rate.
This was one factor that saw the forex allotments changed last week to the interbank rate, the other major factor being the unsustainability of subsidising all fuel imports, for the rich and poor alike, and its replacement by a more direct and smaller subsidy for the poor via a contract with Zupco.
And the first result was most service stations were not open and some of those that did were trying to charge around 50 percent more than the legally set price while others were demanding US dollars for fuel they paid for in RTGS dollars.
Minister of Energy and Power Development Advocate Fortune Chasi and Reserve Bank Governor Dr John Mangudya moved to direct action. A meeting with the industry leaders was called and the Minister made it crystal clear that manipulating and distorting the markets, siphoning fuel and cash, was not tolerated. And he revealed his ultimate weapon, the licences that those in the fuel industry are required to have. These do not have to be renewed and he made it clear that those who cannot meet the requirements of licensing would not have their licences renewed.
This was needed.
What we, including the Minister, have all noted is that there are honest and competent people in the industry. Even on the worst supply days of last week there was a modest handful of service stations receiving and paying for regular tanker loads of fuel and then selling this at the announced legal and regulated price to the motorists in the long queues winding their way through the forecourts. And they were selling for bond notes, swipe card and ecocash without question. They were also allowing modest container sales, since some do need fuel for generators in Zesa load shedding, but banning drums and large bulk sales so that as many of their customers as possible could buy a full tank. In short they were exhibiting their fitness for a licence renewal as well as building up a loyal customer base.
So what was everyone else doing? And why were they not doing their proper legal business?
Minister Chasi is not the only one eager to know, but he has the advantage that he has powers to start an audit process and we hope that he moves swiftly to gather the hard evidence he needs not just to cancel licences of the manipulators, or renew those held by business people who are fit holders of the licences, but also see if further action can be taken in the criminal or civil courts.
Under the last gazetted formula for the fuel trade a 10 000 litre delivery gives a mark-up of $1000 for the oil company, $800 for the tanker and $1500 for the service station.
These three businesses have expenses of course that must come out of those mark-ups: staff costs, safety equipment, the requirement to ensure that maintenance is perfect when dealing with an inflammatory product, Zesa charges, rates, rents and the like. But we see how the legitimate businesses pay those bills and make a profit. How do the rest do that? Many suspect cheating.
This is why the Minister has to weed out the non-compliant, and why the business people who are on his side must help him, so that he can deal with real issues, which might mean amended mark-ups if inflation has eroded viability, with those who are actually doing the work with the cheats cut out.