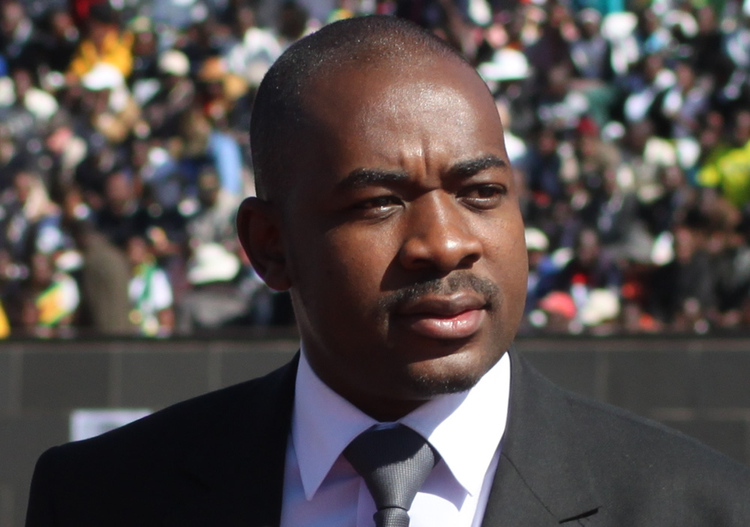 The Sunday Mail
MDC Alliance leader Mr Nelson Chamisa says the Zimbabwe Defence Forces (ZDF) is a professional and patriotic national body, which is unlikely to block him from assuming the Presidency in the implausible event that he wins the forthcoming elections.
Addressing a rally at Pelandaba Stadium in Gwanda on Friday, Mr Chamisa told supporters he believes that the army prioritises the interests of the people.
Mr Chamisa's assertions puts paid to claims by some sections of the opposition party that sought to besmirch the country's defence forces as forerunners of Zanu-PF's elections machinery.
"Mukupe said if I win, the army won't allow me to rule, he said they will stop me from ruling. This will not happen because soldiers are patriotic and professional. They don't serve an individual, but they follow the will of the people and therefore they will support the will of the people because it's the people who would have elected me," he said.
Last week, Government reiterated that the army, which religiously upholds the Constitution, will not be involved in the elections. The assurance came after Finance and Economic Development Deputy Minister Mr Terence Mukupe was quoted as having said the army will not allow Mr Chamisa to rule if he wins the elections.
Mr Mukupe has however claimed that he was quoted out of context.
At Friday's event, Mr Chamisa also berated the party's interpreter for demeaning President Mnangagwa after he kept on referring to him as "chiMnangagwa".
Party members, he said, had an obligation to respect President Mnangagwa despite their political differences.
"Can you show some respect and address him properly! I respect Mnangagwa although we differ, our difference doesn't mean he is an enemy. We have to cultivate a culture of respect for one another and as a leader, it's my duty to lead by example," he said.
Mr Chamisa called on people to register to vote.
He also reached out to Dr Thokozani Khupe, who is currently involved in a dogfight with him over the leadership of the party. Mr Chamisa, who was accompanied by another principal in the alliance, Professor Welshman Ncube, said in the event that he wins the forthcoming elections, he will use the US dollar for a short while before introducing a local currency.
"My Government will address the grievances of the people and represent them. I will address cash challenges. If I come into power in July, by August I would have removed the bond note with the US dollar. Foreign currency will be used for a short while and then I will introduce our own currency," he said.
In a separate rally held in Maphisa, Matabeleland South, on Thursday, where a handful of people turned up, Mr Chamisa controversially claimed that he will legislate for a policy where Government-run institutions in respective provinces will be manned by people from the same area.
In the 2013 harmonised elections, Zanu-PF swept all the 13 House of Assembly seats in the province.
"We want to change the organogram of the law system, where we do not want to have judges and other law keepers coming from different regions to work where they were not born. If you look at the bench of the Supreme Court, it is led by people from one area," he said.
Civil servants, he claimed, must work from their places of origin.
"We want the police, teachers, and other civil servants to work from their places of birth."
In order to promote cohesion, unity and the efficient allocation of the country's human resource, Government currently does not discriminate in terms of recruitments.