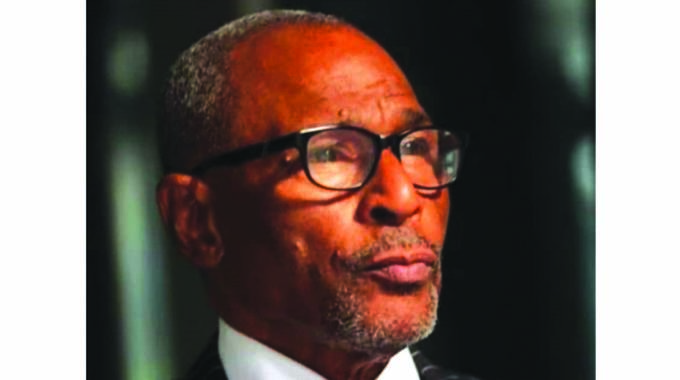 The Sunday Mail
Nyasha Themba Dhliwayo
WHEN giants transition into eternity, it is always inevitable that remaining mortals eulogise them in speech and embellished recollections.
I can guarantee you, when it comes to the life of the late (in life he was actually always early) Gregory Turner (GT), no grandiose embellishments are necessary. Over the eight decades the Creator gifted him, his larger than life personae experienced life in a somewhat puzzling duality, where character and charisma shared equal expression.
Charisma undoubtedly, because let's face it, who could ignore the ramrod straight-toned figure, who depending on the occasion, would stride in donning dapper tailor-made suits or when his natural flamboyance took over, a dazzling array of outfits.
His go-to headgear was a leopard print pill box hat, made famous by Mobutu Sese Seko.
When the "spirits" of colour possessed him, he would put on tailor-made Afro-fusion tracksuits blending African fabrics with the more common velour.
Round this off with a hand-crafted cane featuring Ndebele beadwork and you just knew that GT would own every room he strode into.
"We are descended from royalty, so we not only have to act like royalty but look like royalty!" GT bellowed when I asked him about the unique look that drew from the past, cherry-picked from the present while sprinkling futuristic design elements.
Once GT entered the room and all eyes were locked on him, that is where his character would take over.
From street kids to Heads of State, from vendors to chief executives of multi-billion dollar global corporations, GT accorded every single human being he encountered, the same amount of dignity.
With phone calls, literally from all corners of the world blaring, he'd put his phone down and pay rapt attention to you in an unhurried manner.
He would nod sagely and where necessary, respond in that clear drawn out Mid-American West accent which betrayed his Chicago roots.
This is just about where his "Americaness" ended.
Back in the 1960s, GT embraced a universal African identity, when his searching heart brought him to the realisation that he was an African not an "African American.
"We are Africans who were forcefully removed from our motherland," he would always say.
He absolutely hated the term "African American", because he found it contradictory.
After his awakening, bridging the gap between Africans on the continent and those in the diaspora became one of his life's driving purposes.
Towards this end, he facilitated countless skills, cultural and business exchanges.
"The blood that binds us is stronger than the water that divides us," was GT's assertion each time when asked about what gave him the courage to persevere against considerable odds reinforced by stereotypes on both sides of the ocean.
During his much publicised incarceration, by authorities in the land of his birth, GT brought together people of different faiths, backgrounds and persuasions.
Though resolute in his own beliefs and fearless in expressing them, GT was tolerant of diverse views and would listen to them and empathise with the person holding them.
A deeply spiritual man, GT did not derive his spirituality from codified "rule books", religious rituals and rigid dogma. His faith was about living his life with integrity, according his fellow men dignity and acknowledging his Creator in all his actions.
"God is not complicated, if you follow the Ten Commandments that's it.
"The first four deal with your relationship with God and the last six deal with your relationship with other people," is how GT would sum up his "religious" beliefs. As a "boss", a title he shunned as an unnecessary "colonial" relic, GT belonged to that rare breed who managed to balance pragmatism with inspiration and an unrelenting commitment to excellence.
Purpose, work and fun were all inseparable and complimentary.
His generosity of spirit could touch the heart of even the most hardened cynic as GT would give you literally his last dollar to ensure your welfare was catered for.
"Nyasha, I can never trust any colleague who doesn't have gas (petrol) money or airtime.
"They'll sell you out, not because they are 'evil' people but because they are hungry!" GT would often chuckle while making sure that all his associates were adequately resourced.
Given his common touch, GT kept his finger firmly on the pulse of the streets. He empathised with the downtrodden and the DNA of all his projects always had elements of community involvement hardwired into them.
In the 1960s, GT lost a cousin to the then still unfolding drug epidemic.
This would result in him putting together a community-based initiative to counter the scourge of drugs well before the official "war on drugs" was launched.
Given the emerging drug epidemic here in Zimbabwe, GT would always agitate for the social pandemic to be elevated to crisis level drawing all stakeholders to put together a co-ordinated fightback.
GT realised the massive influence that popular culture had on younger generations and he strongly felt that popular culture should be used to share wholesome values of Ubuntu/Hunhu.
Earlier this year, GT facilitated the "homecoming" to Zimbabwe of Robert "Kool" Bell, the global music icon and founder of the legendary band Kool and the Gang
"Homecoming" to GT because any black person coming to the continent was not "visiting" but returning home.
One of the objectives of Kool's homecoming was to establish partnerships that would develop emerging music talents in Southern Africa, with the ultimate goal being to nurture world-class entertainers who espouse wholesome African values.
These are but just a drop in the ocean of the numerous projects the indefatigable Gregory Turner was involved in.
At the end of his exhausting days, I'd invariably always ask him where he derived his tireless energy from.
With a sparkle in his eye and his trademark boyish grin GT would retort, "I'm doing God's work soldier! Let's do it again tomorrow!"
Background
Gregory Turner was an American, Chicago-born businessman, philanthropist and lobbyist who gained renown in Zimbabwe after being incarcerated in the USA for 15 months in 2015 for lobbying for the removal of ZIDERA (Zimbabwe Democracy and Economic Recovery Act).
Turner was passionate about Pan-African ideals of uniting diasporan Africans with their counterparts on the continent.
It was this conviction that saw him work in various African countries seeking to create sustainable development initiatives.
Turner passed away, at the age of 81, on Sunday 22 August 2021 due to Covid-19 related complications.
He was declared a Liberation War hero and buried at his Chifumbi Farm in Goromonzi on Tuesday last week.
Nyasha Themba Dhliwayo is a media professional and was an assistant to the late Gregory Turner.