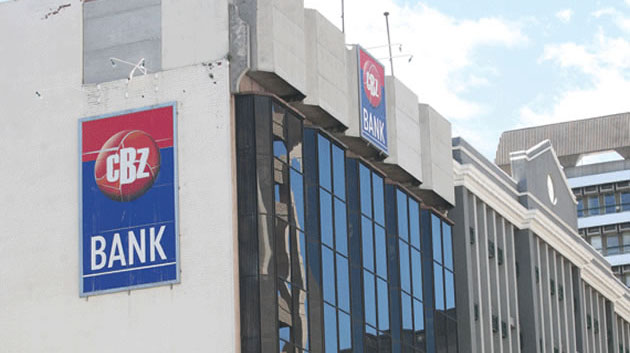 The Sunday Mail
Darlington Musarurwa
Deputy Editor
The proposed merger of CBZ Holdings and ZB Financial Holdings (ZBFH), which is envisaged to create a financial behemoth capable of underwriting big projects, could come unstuck due to inherent complexities in consummating the deal, especially at a time when legacy shareholding issues in ZBFH are still outstanding, while the 2005 transfer of Beverly Building Society to CBZ is also increasingly coming under the spotlight, it has been learnt.
It is believed ZBFH is desperate to see the deal over the line, especially after its proposal to amalgamate ZB Bank and ZB Building Society (formerly Intermarket Building Society) – designed to meet the stipulated US$30 million minimum capital requirement by December 31, 2022 – recently fell through.
In January 2020, the Reserve Bank of Zimbabwe (RBZ) increased minimum capital requirements for various classes of banking institutions.
Although the deadline for compliance was December 31, 2020, it was later pushed back by 12 months owing to complications arising from the coronavirus pandemic.
However, by December 2021, only five out of the 18 operating banking institutions – AFC Commercial Bank, Nedbank Zimbabwe, CBZ Building Society, National Building Society, and ZB Building Society – were unable to meet the deadline.
ZBFH then proposed to merge ZB Bank, ZB Building Society and Intermarket Banking Corporation by year-end.
Setback
But The Sunday Mail Business understands the transaction is now dead in the water.
It has since emerged Transnational Holdings Limited (THL), which is a "direct shareholder" in Intermarket Holdings Limited (IHL), the company that owns the Building Society, last year wrote to ZBFH raising its objection to the deal "until the Government-brokered settlement for the resolution of the dispute between Transnational and ZBFH over the scandalous and fraudulent acquisition of Intermarket by ZBFH is fully implemented".
"We note with concern ZBFH's continuous brazen spurning of the Government-brokered settlement of the Intermarket-ZBFH dispute … Until the settlement is fully implemented, Intermarket and ZBFH remain separate entities," said Mr Nicholas Vingirai, founder of investment vehicle THL, in a letter dated November 22, 2021, which was addressed to ZBFH company secretary Mr Tinashe Masiiwa.
"All parties should avoid complicating matters by doing the honourable thing … The blatant colossal 'white-collar' financial fraud and concealment committed by ZBFH executives in the Intermarket case since 2004 makes a mockery of all pronouncements of good governance … It will be another 'sad day' for the group and the market if the current ZBFH team were to continue on the same fraudulent path and the misinformation of shareholders, the investing public and the regulator."
The letter was copied to ZBFH chairperson Mrs Pamela Chiromo, RBZ Governor Dr John Mangudya and Finance and Economic Development Permanent Secretary Mr George Guvamatanga.
The May 2016 Settlement Agreement negotiated by Government ordered the return of the IHL Group, which was controversially acquired by ZBFH in 2006 through buying off equity held by the RBZ in Intermarket, to Mr Vingirai's THL.
Although THL reportedly agreed in principle to accept a 33 percent stake in ZBFH as restitution, only 22 percent had been transferred by August 2020.
While the remaining 12 percent was expected to be settled through the transfer of part of the 37,8 percent shares held by NSSA in ZBFH, the envisaged transaction has seemingly become impossible after the shares were snapped up by Datvest Nominees, which, incidentally, has a shareholding in CBZ Holdings.
Government decided to restore Mr Vingirai's assets after an investigation absolved him of externalisation and breaching exchange-control regulations, which lay at the heart of the challenges his business faced in 2004.
In a letter addressed to Mr Tawanda Nyambirai, Mr Vingirai's lawyer, on October 1, 2012, then-RBZ Governor Dr Gideon Gono indicated the banker and former Commonwealth Secretariat money market field expert "was a victim of some elaborate skulduggery which is now a common feature against successful black businesspeople".
THL has recently been pushing for a separation from ZBFH owing to inordinate delays in implementing the Settlement Agreement.
However, separation means ZB has to restore Intermarket to its early 2006 position, and this involves restoring all the Intermarket branches countrywide, of which Intermarket Building Society alone had no less than 45 fully operational branches at the time.
Realising the potential negative impact that this could have on ZB, the central bank reportedly began pushing for a deal.
On its part, Government has been actively working to bring closure to the long-running dispute.
With the collapse of the proposed ZB Bank and ZB Building Society merger, ZBFH is now hard-pressed to come up with an alternative viable plan to ensure compliance, which CBZ conveniently provides.
It is also believed that CBZ Holdings is desperate to attach itself to the superior quality of IHL's balance sheet, and especially its property and insurance assets.
The Sunday Mail Business understands there have been a series of behind-the-scenes lobbying for the merger among shareholders and parties are generally amenable to the transaction.
But sources say the shareholding dispute affecting ZBFH could complicate the deal and ultimately scupper the whole process.
THL, which is the second-largest shareholder in the banking group with 23,5 percent after Datvest Nominees (34 percent), reportedly agrees to the merger in principle but is pushing for full restitution before the deal can be consummated, arguing that merging the two entities before internal "hygiene issues" are addressed would be tantamount to putting the cart before the horse.
Attempts to get a comment from Mr Vingirai was fruitless, while questions sent a fortnight ago to ZBFH had not been responded to by the time of going to print despite repeated assurances.
Sticky Beverly Issue
Sources further claim the "controversial" acquisition of Beverly Building Society by CBZ in 2005 could return to haunt parties to the deal, both of which coincidentally were central to the transfer of the asset from IHL.
Apparently, it is IHL's bid to buy Beverly Building Society (BBS) in 2003 that set off a chain of events that saw the ambitious bank being put under curatorship while the building society was subsequently transferred to CBZ.
After reportedly making about US$3 million in offshore payments to London-based Andrew Weir & Company (AWC), IHL was accused of externalisation although it had curiously received authorisation from the central bank.
In 2004, the RBZ-appointed curator Mr Ngoni Kudenga made a court application seeking to attach IHL's group CEO Mr Vingirai's financial and immovable assets after claiming the veteran banker had "reportedly fled the country and his whereabouts are unknown", an averment later denied by Mr Vingirai.
According to an affidavit dated July 14, 2004, the court order was used to sell Mr Vingirai's personal investments such as Zimbabwe Stock Exchange-listed shares, as well as those of his investment vehicle, Transnational Holdings Limited, which wholly controlled IHL.
AWC were also forced to return US$2,7 million of the amount that had been paid to it by IHL.
In a letter to ZBFH directors who curiously were now also IHL directors at the time, then-company secretary Mr Charles Kathemba indicated that AWC agreed to pay back US$700 000 cash and $250 million (apparently a far cry from what should have been the local currency equivalent of the outstanding US$2 million.)
The central bank directed that the exchange rate applicable at the time AWC initially offered to repatriate the funds originally paid to it by IHL be used for purposes of settling the matter.
"It would appear RBZ has made this decision primarily in order to facilitate the consummation of an unrelated transaction, the acquisition of Beverly Building Society by CBZ Holdings Limited," said Mr Kathemba in the letter then.
THL insists that it suffered double jeopardy as the money repatriated back was funnelled into ZBFH, which by then had effectively taken over IHL, while Mr Vingirai's assets were also seized, purportedly to repay the funds paid to AWC.
Investigations by independent experts have since established that in the two-year period between 2004 and 2006, personal assets that were sold off ostensibly to recoup funds that were purportedly externalised include 11,1 million Econet shares; 8,6 million shares in Cassava; 12,5 million shares in CBZ; one million shares in Barclays; 3,6 million in FML; 600 000 in FBC; 19,7 million shares in ZB; 12,2 million in TSL; 730 million shares in Willdale; nine million in TA Holdings; 1,6 million in Cottco; and 10,1 million in Zimnat.
Overall, the inherent complications and loose ends in what could be one of the biggest deals in the financial services sector in recent times are making the task increasingly daunting.
Because of the sheer size of the envisaged merged entity, the Competition and Tariff Commission (CTC) is reportedly intently looking into the proposal.
Under separate plans to ensure CBZ Building Society complies to the RBZ's minimum capital requirements, CBZ Bank and CBZ Building Society will be amalgamated.