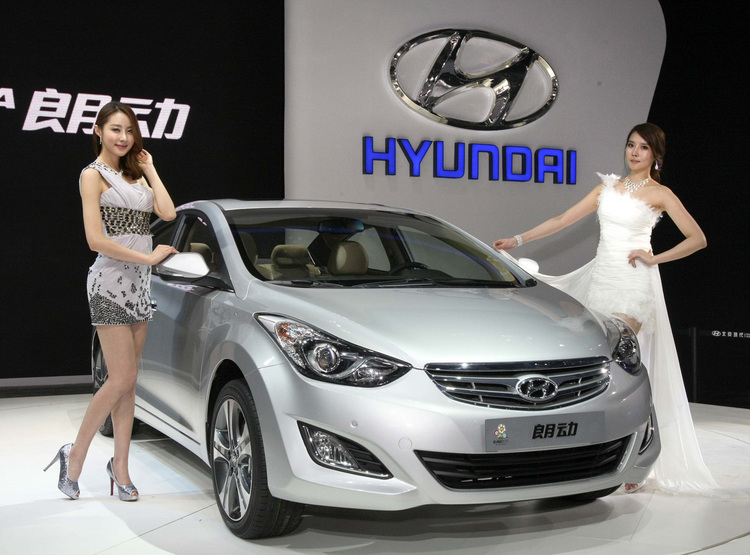 The Sunday Mail
JAPAN's investment several years ago in a promising platinum deposit in South Africa is about to pay off in a big way for Japanese car makers.
State-run Japan Oil, Gas and Metals National Corp is preparing to auction its 28 percent stake in the project, potentially to Japanese trading houses, which sell the metal to automakers.
In turn, they use the platinum in catalytic converters that reduce harmful tailpipe emissions at a time when environmental rules are becoming increasingly stricter.
The auction, expected to occur by April, comes as many older South Africa mines near exhaustion.
The new mine will access a Waterberg deposit with metallic layers more than 30-times thicker than what's typically found in the region, ensuring a stable supply of the metal for years to come.
"We saw that if South African supply drops, it would be a major headache for Japanese car makers," said Taro Kabashima, an executive at Jogmec, as the state-owned company is known.
South Africa is the source of more than 60 percent of the world's mined platinum.
The deposit, with metallic layers as tall as a 13-storey building, is expected to become the world's third-biggest platinum and palladium mine.
Japan's early-on investment in the project reflects the Asian country's traditional approach of locking in supplies of raw materials for decades to come, said Jonathan Butler, a precious-metals strategist with Mitsubishi Corp in London.
Growing sales of cars, especially in the US and China, mean demand for the metal will be "pretty positive," Butler said in a telephone interview.
Global demand
The auto industry now accounts for 40 percent of global platinum demand and 70 percent of palladium demand, according to KC Chang, senior economist at IHS Inc in Toronto.
Platinum and related metals such as palladium trigger chemical reactions in cars' catalytic converters, breaking down carbon monoxide and other gases.
Automakers are also developing new kinds of electric vehicles powered by fuel cells, which use platinum as a catalyst in a process that produces electricity from hydrogen.
The Waterberg sale will cap years of exploration and development.
Jogmec started evaluating an outlying northern chunk of South Africa's Bushveld complex, the biggest known source of platinum, in the late 2000s, Kabashima said.
Exploration risk
The company, which has a mandate to assume early-stage exploration risk on behalf of private Japanese companies, teamed up with Platinum Group Metals Ltd and financed the Canadian company's drilling.
In 2011, after drilling only three holes, the team hit pay-dirt: a deposit with metal layers as thick as 40m.
"You had to have the vision seven years ago" to make the right platinum investments, Vancouver-based PGM chief executive officer Michael Jones said in an interview in Tokyo. "Jogmec was involved from when it was an arm-wave on a map."
The same year as the Waterberg discovery, Jogmec also took a stake in another nearby platinum deposit that Ivanhoe Mines Ltd was exploring.
The first phase of developing the Waterberg mine is estimated to cost US$800 million and production is due to begin about 2019.
Ivanhoe's Platreef deposit 80km south is slated to start up a year later.
Three Japanese companies — Jogmec, JGC Corp and the trading house Itochu Corp — own 10 percent of Platreef.
Metals smelter
Japan may choose to build a metals smelter to service them, Jones said.
Such plants can cost more than US$1 billion, and the decision to open a new one or rent processing capacity at existing facilities will be left to the companies that take over Jogmec's Waterberg stake.
The investment will also need to be weighed against current prices.
Platinum trades at about US$1 100 an ounce, down by almost half from its 2008 peak, while palladium has declined more than 30 percent from its 2001 peak to about US$750 an ounce.
Japan isn't the only nation seeking to ensure access to platinum, with prices forecast to rise 25 percent by 2018, according to data compiled by Bloomberg.
China's Hebei Zhongbo Platinum Co has agreed to buy a South African platinum group business for US$225 million, while a group of Russian partners and the Zimbabwe government said in September they plan to develop a US$1,6 billion platinum deposit.
The Waterberg deposit was originally estimated to produce 655 000 ounces of platinum-group metals a year.
Since then the volume of metal found in the ground has almost doubled, which suggests production targets could too. "We're still in the phase of trying to find out how big this thing is," Jones said. — Bloomberg