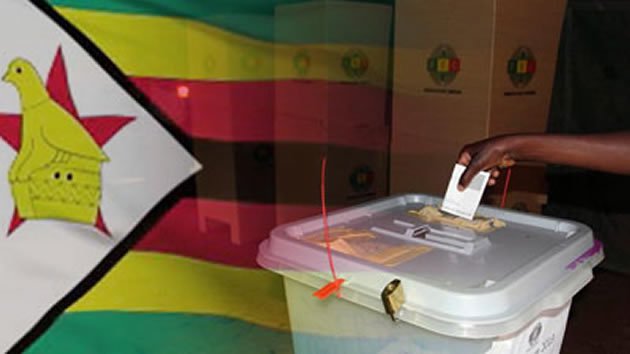 The Sunday Mail
The Zimbabwe Electoral Commission will avail a copy of the voters roll to every candidate in the 2018 harmonised elections.
In an interview in Kariba last Thursday, ZEC Commissioner Joice Kazembe said candidates would access the voters roll specific the areas they were contesting in, while other interested parties would access electronic and printed versions for a fee.
This is a shift from previous elections where the voters roll was under the jurisdiction of the Registrar-General and inaccessible to parties. Commissioner Kazembe said custody of the voters register was now under ZEC.
"We are currently correcting some errors that come through during the widespread voter registration exercise with a view to come up with a provisional voters roll that goes under inspection from 19 May to 29 May.
"Some of the errors being picked up in the data cleaning exercise include voters assigned to the wrong polling stations, duplicate IDs and typographical errors.
"However, this does not mean we have stopped voter registration. It is still ongoing in all 63 districts in the country's 10 provinces, but for the purpose of voters roll inspection we are doing a provisional roll and for those registering now, they will be captured in the final voters roll.
"The final voters roll; and only the final voters roll, will be available to all candidates, but limited to the areas they are contesting.
"Candidates will get the voters roll for their areas free and the presidential candidates will also get the comprehensive document because we will be looking at the national picture.
"Any other interested parties will pay a fee to Zec to access the electronic and printed version of the voters roll."
In a speech read on her behalf by Commissioner Kazembe to a media workshop here, ZEC Chair Justice Priscilla Chigumba said data gathered during voter registration was safe from manipulation.
"The commission would like to allay fears of manipulation of data as it has an established data centre where BVR data is secured," said Justice Chigumba. "Physical and technical access to this data centre is restricted to authorised ZEC personnel only."
She said the commission was using the Automated Fingerprint Identification System to identify multiple registrations.
ZEC has already conducted the training of trainers programme for Voter Education, voters' roll inspection and Nomination Court procedures.
More trainings of Inspection Supervisors and Officers as well as establishment of accreditation centres will be conducted before voters' roll inspection starts.