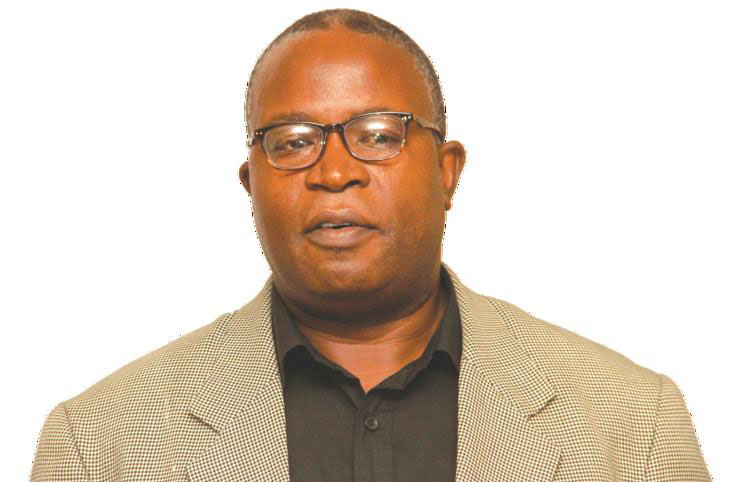 The Sunday Mail
Lovemore Matikinyidze
IT'S just a week before the Premier Soccer League elections and many are surprised that Lovemore Matikinyidze, one of the contestants for the chairmanship post, has not embarked on an all-out campaign trail.
Well, I feel there's no need for one to go all out campaigning for the PSL chairmanship post, unless one has other personal interests.
My take is that ours is a grouping of 18 professional clubs whose governors will just meet and select the person they think can lead them to the next level.
We always meet as PSL board of governors and colleagues know who is capable of doing what and who is not capable of doing what.
Those are the same colleagues who asked me to take the lead and I am sure they will retain their confidence in me when the elections are conducted next Sunday.
As a person who comes from the corporate world, I am driven by the need to transform the Premier Soccer League into a vibrant entity with proper best practices.
I am a representative of a corporate owned team, Triangle, and we now have a number of corporate owned teams in the league, which I think is an advantage to the league.
As representatives of corporates who sponsor soccer, we are trying to inculcate a culture of good governance, build a good PSL brand, grow the number of sponsors and put to good use the money we get from our valued sponsors.
We need to continue from where we left off when I was part of the PSL Emergency Committee.
There's need to respect and retain the current sponsorship we have from Delta Beverages, at the same time trying to attract more so that our football grows to another level.
Spectators have deserted the stadiums and we need to reignite the interest in PSL matches, grow viewership and also fulfil dreams of millions of young children who see soccer as a career.
As a community services manager at Tongat Hullet, sponsors of Triangle Football Club, part of my duties include sports administration, so administration is basically all I do.
My colleagues at the PSL know how I conduct my business when we meet for our regular indabas and I hope they retain the faith they have always had in my capabilities.
By the way, this election race is not about personal glory, it's a team thing.
At the PSL we are like 18 players in a matchday squad and everyone is important, from substitutes to those in the starting line-up.
Henceforth, we will form sub-committees that will run various business persuasions for the Premier Soccer League, so like I always say, running the PSL is not a one-man thing.
l am talking about team effort and a collective management style that involves every governor because we are all professionals with capacity.
I have been in football for a long time, from the time I worked at Tongogara Refugee Camp where we established structures that enabled the formation of a football team that is now very vibrant.
I was an ex-officio member of the Triangle Football Club committee when the team was still in the lower leagues but I am glad I was the chairman of the club when the team was promoted into the top flight in 2013.
Since then, Triangle has grown into a decent and competitive outfit capable of standing the heat in the Premiership.
I do not want to talk much, I believe my work should do that.
Hopefully those colleagues who asked me to take the lead will complete the process next weekend.
Lovemore Matikinyidze is the Triangle FC chairman who is running for the PSL chairmanship. He spoke to Langton Nyakwenda on Friday August 31, 2018.