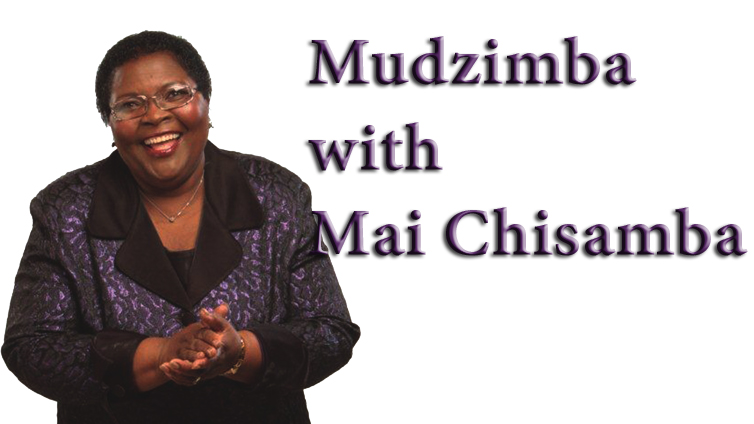 The Sunday Mail
I AM a lady aged 25. I have been with my boyfriend for close to six years. For the past two years, he has been promising to marry me achingoti ndiri kuunganidza mari. He introduced me to his parents and relatives and I also introduced him to my aunt. He is a loving person but the problem is I no longer feel anything for him. When he comes around I get so annoyed.
We have never been intimate in our relationship because I don't believe in sexbefore marriage. I met another guy when I was doing my attachment and we are in love. We have been in love for about a year but we live in different cities because of work. What do I do with my longtime boyfriend? I have tried ending it with him but he always threatens to commit suicide.
Response
Thank you so much for your letter. Let me remind you once again and other readers out there that marriage is a lifetime commitment. You cannot get into it for experimental purposes. Emotions are involved and it's very mean to play with another person's feelings. If you are not sure or in doubt please don't commit. From your communication I think you got fed up by too many unfulfilled promises. Well done for not indulging before marriage keep it up. You no longer have feelings for the longtime boyfriend? For goodness sake let go, don't continue to waste his time. Don't even entertain his threat, why should he commit suicide? If you think he means it then tell his family of the madness he is exhibiting. You did say you were introduced to them. Talk to his tete, mbuya or sekuru. Again, you claim to have been in love with this new guy for over a year meaning you have been double crossing these guys. It's not a good thing! You have to learn to be true to yourself. Character is very important.  Remember bad habits die hard. If you are to continue with this new guy then you need to constantly communicate and make time to see each other. Long distance relationships can eventually vanish into thin air if not properly maintained. Remember to pray for your relationship. I wish you all the best.
Wife still in touch with ex
Hello Mai Chisamba. I hope you are well. I'm a young man aged 35. Last year around September I got married to my sweetheart who is 25 takatizisana because of lack of funds. In December of the same year I managed to go and pay lobola not because I had the money but because of the much love and respect I have for my sweetheart. My brother and my nephew went with my wife to her parents place last year to pay bride price for her since I was busy with work. My wife stayed behind when my brother was coming back. We had agreed it was okay for her to spend New Year's Day at her parents place. What pains me amai is that when my wife was on her way back home but still in her hometown she met her ex-boyfriend. I think she was communicating with him behind my back all along. I came to know this when I saw the guys phone number in my wife's call log several times. This led me to ask my wife to call the guy during my presence. She complied and called him but did not really allow this guy to talk. Since then I no longer trust her ndotoshaya kuti kubasa ndoenda sei because I think anogona kusara achipinza zvikomba mumba. When I married her I was thinking of sending her to college since she has good Ordinary level passes but with the college life I experienced she would only get worse. Please help amai I'm confused and I am now thinking of getting a divorce.
Response
Thank you for writing in. The behavior of your wife is shocking to say the least. You are supposed to be still in the romantic stage of the marriage not playing cat and mouse games. We have an adage which says 'zano unotopangwa uine rako'. You were recently in the midst of paying lobola to officialise your marriage traditionally, then your spouse just happened to meet her ex-boyfriend and they reconnected. It seems fishy, what does this mean or show you about her as a spouse? Is she serious about being your wife at all? Now she is married to you and has some weird relationship with her ex, ndokuita sei ikoko? Where is your pride? Why are you calling this guy? It's up to your wife to decide who she values. At 25 I assumed that she was mature. You should decide what you want. And now is the time. You are even worried about leaving your own wife home alone. Muri right here mukoma? Marriage is about trust you cannot spend the whole of your life shepherding your spouse. Love triangles will always remain dangerous because you can contract STIs or get involved in domestic disputes. I see you are confused as you rightfully say. One moment you want to send her to a college the next moment you want to divorce her. So which is which? Love is a complicated issue the only people who are qualified to call it quits are the people involved. All I can do is to show you the cracks in your relationship then you make up your mind. At times all you need to do is to talk to a professional counselor who will help you map out the future. As a person, would you want to start your life nemukadzi wemubatanidzwa? Please don't paint colleges with a black brush because misbehaviour is about individuals not the institutes. I advise you to please wake up and smell the coffee. I would be happy to hear from you.
Hubby knocked up the maid
Thank you for your Sunday Mail column I hope I find you well. I am 55 years old and my husband is 57 years old. We have been married for over 30 years. We now have varoora, vakuwasha and vazukuru from our four adult children two males and two females. We have had a very good life and we were a happy couple. But my husband was involved sexually with our maid and she fell pregnant. He does not want the church and his friends to know that he has secretly paid lobola. The maid now stays in a cottage that we intended to use as a lodge for people intending to stay overnight at our place. My children are so angry about the whole thing. I am heartbroken, I brought this maid from the rural areas and groomed her and this is what I get in return. My husband spends most nights at the cottage but comes back to the main house before the break of the dawn. He insists the former maid continues with her duties but I just can't stand that and it's a grey area we seem not to agree upon. I have looked for my own independent maid. I feel betrayed. The kids have cut ties with their father completely. I have invested all that I have worked for my entire life into this marriage and this home. We were married in church so many years ago. Every now and then I am reminded and threatened, he does not want this issue to leak. So from outside, everyone thinks we are a normal family except for his trusted family members. My children are encouraging me to file for divorce, I am confused but the truth is I have lost all the love I had for my husband. He is now just like any other man I know. Amai what would you do if you were in my shoes? I am stressed and it hurts being forced to appear happy when the situation is so bad. The former maid and I don't see eye to eye ndombonzwa kuda kukarova so.
Response
Thank you so much for reading my column and trusting me. I feel sorry for what has happened to a once happy marriage. It's difficult to understand why people are pushed to do such acts. Lust is a dangerous vice. You ask what I would do if I were in your shoes, the truth is I dread to be in your shoes. People react to situations differently and kutsamwa chaiko kunosiyana. You sound very unhappy but you are still with the spouse who caused you all this pain. Some would have long gone. You have the former chapter 37 now 5:11 marriage you can sue the maid for adultery. I will give you the contact details of the organisations that handle these issues. In life it is not a golden rule that if you treat someone well they will do likewise. It's just unfortunate that your former maid and husband have betrayed you. The other thing that hurts is wondering how long this went on behind your back. We thank the Lord that she did not harm you in any way. I know the children are hurt but I think they need to sit down with baba and talk about this unfortunate incident. He remains their father it's a thing they can't change. Cutting him off completely from their lives is a bit too drastic. Baba is also losing it instead of threatening you he should be sorry for his despicable actions. A decision like divorce cannot come from anyone else but from the two of you. Marriage can only survive when there is true love, it's a waste of time when the love is gone. I want you to think seriously about what is going on and come back to me. You are constantly stressed, angry, bullied and your spouse sleeps in the cottage. Even your children have been dragged into this mess. What do you make of this? Are you still there just to safeguard what you have invested in your marriage? Please don't ever think of beating up the maid its domestic violence and you can be arrested for that. Please don't sink to their level. Talk to a professional counselor and map the way forward. Remember to always pray for your family there is immense power in prayer.