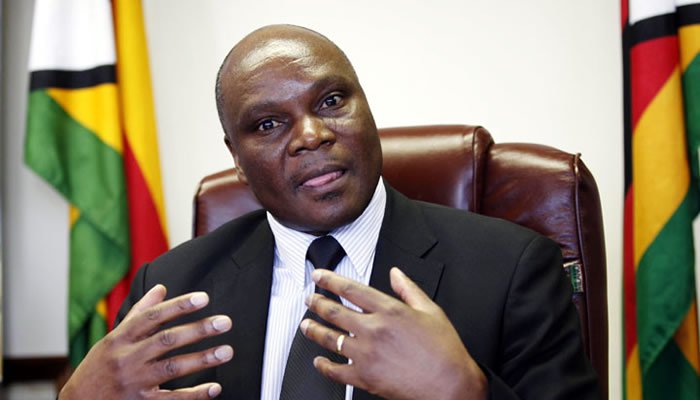 The Sunday Mail
Kuda Bwititi: Chief Reporter
Zimbabwe's diamond sector has received the much needed boost after Government struck a resumption of operations agreement with some companies in Chiadzwa that had earlier blocked Zimbabwe Diamond Consolidated Company (ZCDC) mining activities through court action.Diamond production at Chiadzwa had plummeted to an all-time low as production at the three mines owned by Anjin, Jinan and Mbada stopped after the firms contested Government's consolidation plan.
Government ordered all diamond miners in the Chiadzwa/Marange to cease operations in February last year to pave way for consolidation of the sector following production and accountability issues.
Three of the seven firms that operated in Chiadzwa went to court alleging breach of contract by Government.
The Court processes prevented ZCDC from moving into areas where the evicted diamond mines — Anjin, Jinan and Mbada — were exploiting the gems
But under the latest agreement, Jinan has agreed to surrender all its activities at Marange/Chiadzwa with immediate effect while Anjin is also expected to follow suit.
The two companies also agreed to withdraw pending litigation against Government to settle all issues out of court. This fresh development sets the stage for Government to implement revival of operations in Chiadzwa for diamonds to make a significant contribution to the fiscus.
Mines and Mining Development Minister Walter Chidhakwa told The Sunday Mail that Jinan had agreed to cede their mining claims to ZCDC. He said plans are afoot for Anjin to do the same in a development which means that claims owned by Mbada Diamonds will remain contested.
Minister Chidhakwa said Chinese Ambassador to Zimbabwe Mr Huang Ping was instrumental in getting Government and the Chinese companies to find each other and thrash out the deal following more than a year of disagreement.
"We were able to bring the parties together and obviously on the basis of the good relationship between Zimbabwe and China we felt that it was not necessary to continue disagreement on a matter that we could easily we could easily resolve," said the minister.
"Our teams met and thrashed out the areas of disagreements and finally came to an arrangement on Jinan which we agreed on (last) Thursday."
"The agreement that we have finalised is to remove all court cases in respect of Anjin and Jinan.
"We will withdraw our own side of the court cases and they will withdraw their side of the court case and that will enable us to move forward."
Minister Chidhakwa said under the agreement, Jinan would be allowed to take its equipment while also settling other due obligations such as liabilities.
According to the minister, revival of the Chiadzwa diamond fields will now be anchored on a fresh plinth of enhancing exploration.
He said there was need for a comprehensive programme for exploration designed at establishing a mine whose lifespan is above 10 years.
"I have directed that some serious exploration activity takes place in Marange, not just in Marange but Chimanimani to see what it is that we can establish."
Turning to reports that security in Marange had deteriorated, Minister Chidhakwa said:
"There will always be people who will try to do things try to go into diamond mining areas.
"Security is by far the most important job in diamond mining. It's not the same with chrome mining, nobody is going to steal that.
"So people will try and do things. We are aware of efforts by people to try and go into the diamond mining area and we are aware of certain compromises that have taken place and we have put drastic measures to ensure that it does not happen again."
Over the past years, Finance and Economic Development Minister Patrick Chinamasa has expressed disappointment that the diamond sector has failed to make a significant contribution to treasury.