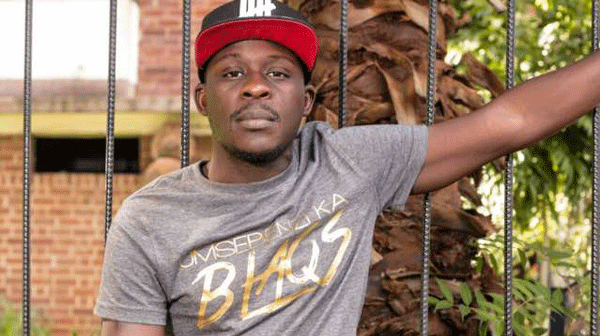 The Sunday Mail
Veronica Gwaze
MULTI-AWARD-WINNING music video producer, Vusa "Blaqs" Hlatshwayo (pictured here), is clearly an undecided man.
In the last four years, he has threatened to quit producing music videos not once or twice, but countless times.
But Blaqs still finds himself highly active, coordinating and managing productions for local musicians.
Many people think that his threats to quit are not only a bluff but an attention-seek­ing gimmick.However, Blaqs is considered a gifted videographer who does not need cheap antics to keep his career afloat.
He is one guy who has done a sterling job by giving life to otherwise lifeless songs that have been released by some A-list musicians.
Most of his creations for artistes like Jah Prayzah, ExQ, Tammy Moyo, Fungisai, Ammara Brown and Freeman have garnered a million-plus views on YouTube.
The Sunday Mail Society last week engaged the controversial videographer for an insight into his life.
"My aim was never to shoot music videos but because of limited resources and the need to gather experience, I had to take the long route. I could have quit by now but I have outstanding videos that I had to finalise, hence you see me still producing videos," revealed Blaqs.
"I never studied for this, I simply fell in love with cameras just after the turn of the new millennium while in Bulawayo when I was shooting and editing a small project, 'Godobori', for the group House of Rebels."
Blaqs said he has gathered enough expe­rience over the years and is now ready, more than ever, to move to his next challenge.
"I have been approached by clients with lucrative proposals that are difficult to ignore. I am now finally moving to film production, leaving music videos for new blood.
"I should have done this long back," emphasised Blaqs as he tried to justify pre­vious threats to quit.
He feels he is not getting enough room to express himself through music videos.
"I am a story teller by nature. At times I have had to extend the duration of songs so that my creativity is fully incorporated. That will not be the case with film."
Blaqs claims to be the brains behind most blockbuster videos that have shaken music charts in recent times.
"…I do not work on every project pre­sented to me. I have turned down many as some are a threat to my brand. I do not like working on projects that do not resonate with my brand. Also I cannot work with an artiste who does not grant me creative freedom."
The music industry, he feels, is not well funded.
"I sometimes work for peanuts. But I have some artistes that fully appreciate my services and equally reward me well. I am sure it will be a different thing alto­gether in film produc­tion," he observes.
Blaqs is part of the team that worked on the local movie "Chin­hoyi 7".
He is also working on numerous produc­tions, which he says will be ready for the market soon.
Meanwhile, the vide­ographer is not as good with relationships as he is with filming.
His love life sounds more like a lights, cam­era but no action affair.
The producer went public announcing his engagement recently but his joy was short-lived.
"If I am to settle down, it has to be with someone who understands my job. I am often under a lot of pressure and sometimes work throughout the night, or go away filming for weeks, which obviously