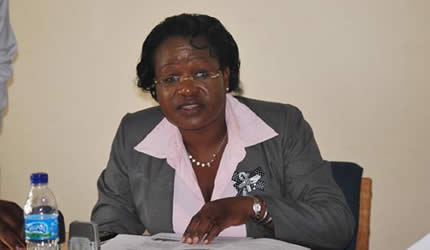 The Sunday Mail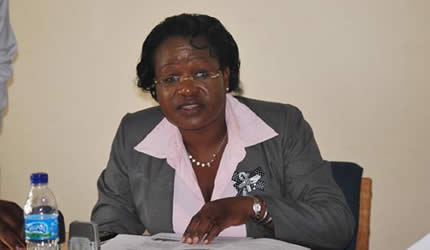 Sharon Kavhu
Over 560 people in Zimbabwe died last year from water-borne diseases while 590 753 others contracted the diseases thereby raising fears that the statistics will escalate if authorities fail to ensure greater access to clean water.
In 2012, 307 deaths were recorded while 504 313 people contracted the diseases.
In its latest weekly report on epidemic, prone diseases, deaths and public health events, the Ministry of Health and Child Care said cholera, typhoid, common diarrhoea and dysentery accounted for the figures.
Four people died as a result of diarrhoea, while 5 862 people were being treated in the week ending December 22, 2013 alone. A total of 493 deaths were caused by the disease throughout the year.
Dysentery was responsible for 70 deaths and 47 237 cases while 1 679 typhoid cases were reported. Cholera cases remained low at 11, the same as in 2012. In an interview last week, the Ministry's director of epidemiology and disease control, Dr Portia Manangazira, attributed the disease increase to the lack of consistent supplies of clean water in residential areas.
She said there was need to train personnel at Government health institutions on how to handle water-borne diseases and also to increase awareness programmes.
"In the last quarter of 2013, most residential areas did not receive tap water. This compromised food security and increased common diarrhoea cases.
"The situation can, however, be prevented if the local authorities in both urban and rural areas give more attention to water and sanitation programmes."
Water-borne diseases are caused by recreational or drinking water contaminated by disease-causing microbes or pathogens. Many pathogens can also be acquired by consuming contaminated food or beverages, contact with animals or their environment, or through contact with infected persons.
Diarrhoea and vomiting are the most commonly reported symptoms. According to online medical references, anti-diarrhoeal agents may be used except in cases where there is blood or pus in the motions or if the diarrhoea is accompanied by high fever.
Antibiotic therapy accompanied by a lot of fluids is an effective treatment method for typhoid. Dysentery can be treated by anti-parasitic medications.