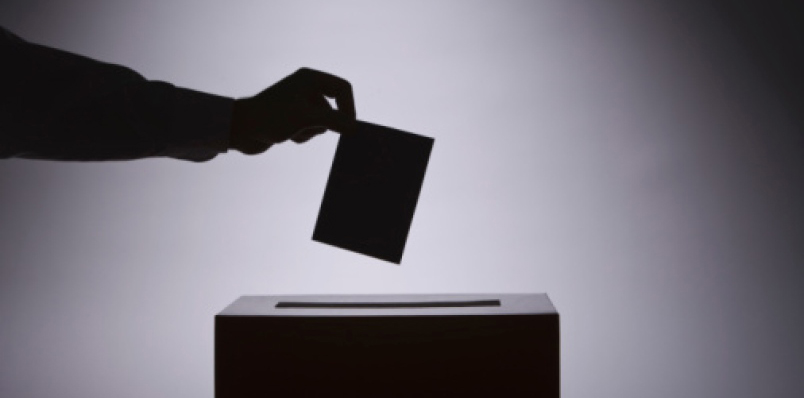 The Sunday Mail
The die has been cast and it shall be in the end as it was in the beginning.
It has been a roller-coaster of a ride — probably starting off in March, when the nation entered into the election mode — and now that the election dust has settled, a new wave of optimism is sweeping across the country.
The heartbreaks started in April when the two main political rivals, Zanu-PF and the MDC Alliance, started off with primary elections to choose representatives into the council, House of Assembly, women's quota, provincial and senatorial seats.
While there was a lot of healing in Zanu-PF, the opposition in general and the MDC Alliance in particular, failed to close rank and work with the basic truth that in politics it is all about numbers and nothing else.
If, for argument's sake, the two MDCs had found each other and contested on the same ticket, chances are high they could have fared much better than they did.
The essence of the two parties running parallel races is that they split the opposition vote — and not much of the Zanu-PF vote.
Apart from sharing the vote between themselves, the MDC Alliance went on to field two candidates in a number of constituencies, the result being a further split of that vote.
Unsurprisingly, Harare South and Goromonzi West were lost through such double dipping.
A week after my experience in the Zanu-PF primaries, I shared my two cents of ideas, notably that what we might perceive as popularity, for instance by being a writer for a national paper, does not translate into political popularity.
The electorate has a certain and different kind of expectation.
Fadzayi Mahere, with her yellow campaign, must have learnt the painful way, that being popular on social media does not necessarily transform into votes.
Ditto "Pastor" Evan Mawarire.
Going through Facebook and Twitter, one might have been forgiven for assuming that Mahere was only waiting for election day to be endorsed as MP for MP (Mount Pleasant).
But the voters had other ideas, they voted her into third place. She must be commended, though, for garnering some 4 000 votes, that is no mean achievement, especially without the backing of a political party.
Mawarire must, equally, have been fooled by social media, given that he caused the closure of Harare the other year, he thought the electorate could return the favour by voting him just a mere councillor in the capital. But voters can be cruel.
Most of those on social media are either in the Diaspora and for those in the country, don't bother voting.
Probably Mahere and Mawarire and other losing candidates across the divide might need to sit down with Temba Mliswa one of these days and find out what his magic formula is.
When he won the Norton by-election previously, a lot of theories were thrown around, that his victory was aided by the MDC as well as the turmoil that was in Zanu-PF at the time.
This time around, facing both the two strong political parties, he beat them hands down.
Whereas Mliswa has a strong presence on social media, just like Mahere and Mawarire, the difference is that he is a worker on the ground.
Mliswa pushes his way through and usually gets what he wants, especially for his constituents. I never saw a crowd gathered by either Mahere or Mawarire that could have been as big as the ones gathered by Mliswa.
Jessie Majome, poor girl, must also have learnt the hard way that social media presence is just but a means to an end, and should not be relied on entirely.
She tried to build some road humps across the constituency as the temperatures got hotter but the electorate felt they had given her enough 10 years to build such humps. It is now back to the law chambers.
In Guruve South, another seat that drew a lot of curiosity given the manner with which independent candidate Wilbert Mubaiwa had taken the fight to Patrick Dutiro's doorstep, many wanted to see if, indeed, politics had matured to the state of getting an independent winner in traditional Zanu-PF strongholds such as Guruve.
Previously Jonathan Samkange had done it in Mudzi South in 2013, defying party protocol to stand as an independent — and he won resoundingly. But that was not to be the case with Mubaiwa, who got a trouncing from Zanu-PF's Dutiro.
Overall, the election went according to plan, with Zanu-PF maintaining dominance in rural constituencies and the MDC Alliance doing well with its urban support.
Instead of Nelson Chamisa crying foul, he must look at the positives from the election that has just gone by — especially the growth of the party's presidency popularity as shown by the progression from Morgan Tsvangirai's slightly-over-a-million voters to Chamisa's slightly-over-two-million voters.
That is commendable and he should build on that growth, instead of looking for negative energy.
And the irony of it all is that he conceded defeat in the parliamentary race but argued that he should have won the presidential vote.
Common sense would suggest that when the voter was choosing a Zanu-PF MP, that same person must have been voting for a Zanu-PF presidential candidate.
If there should be any variance, it should be very minimal.
But the greatest mistake for Zimbabwe was going to be, six months after parachuting himself into the presidential seat at the MDC — without even a congressional vote — Chamisa was eyeing the national presidency.
If Zimbabwe had decided to give it to him, that was to be yet another monumental blunder. That craving for power reminds most of us of only one other man — maybe he is just a clone.
Now Chamisa should concentrate on his personal growth, he needs to mature some more and work on the coming five years — and it is such a short time.
Now that the opposition has retained control of most urban council, the ball is in their court to play.
Service delivery has always been a perennial headache for urban councils and if the MDC is serious about its future, they should prove themselves in the running of town councils.
Across town, actually there is no need to remind President Mnangagwa on what needs to be done.
He must be fully aware of the challenges that the nation faces, from the bank queues, joblessness, street vending to poor agricultural markets, he must be fully aware.
What he needs to do in the next five years is prove to all and sundry that he is different from the one who was at the helm for the past 37 years. That he is the change that people wanted and yearned for.
Infrastructural development, especially roads, has to take centre stage. That will take off a large chunk of joblessness. Corruption has to be dealt with, decisively.
The Parliamentary Portfolio Committees should move from being talk shops, the big names and well-connected should not eat on behalf of the nation.
Congratulations to all the winners and a fight well fought to all the losers.