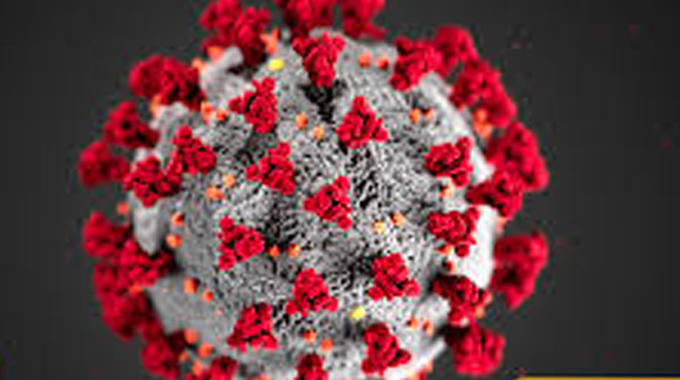 The Sunday Mail
Sunday Mail Reporter
There is nothing like a good song to stir up the spirit.
However, most Covid-19 songs or jingles that have been released by local musicians thus far have been a dud.
Either we no longer have creative composers and singers in this country or the efforts have been rushed.
The human toll of the coronavirus is simply unfathomable.
Four people have since lost their lives in Zimbabwe.
The United Nations (UN) has since rallied creatives, local musicians included, to craft songs and videos that help educate people and stop the spread of Covid-19.
"We need to meet people where they are, with a stream of fresh, innovative content which drives home the personal behaviours and societal support needed today. We are equipping you with World Health Organisation (WHO) provided knowledge and messages to spread," said the call of action.
Established and aspiring local artistes have since responded to the call.
However, their work to date is uninspiring.
There is no single release either on radio or television that has captured the public's imagination.
None of the tracks are endearing themselves with listeners and most, if not all, of the productions are lukewarm.
One would probably understand why Alick Macheso's 1999 song "Raramiro" has suddenly regained popularity.
The vintage track seems to capture current challenges wrought by the virus more than any of the fresh productions.
Yesteryear greats always knew how to put the Midas touch on productions, particularly in times of crisis.
And their songs were instrumental in promoting awareness.
For instance, who can forget the emotional track "Bus Driver" done in 1991 by various artistes in the aftermath of the Nyanga bus disaster?
The timeless track emotively counsels against negligent driving and road carnage.
The same can be said about the late Dr Oliver "Tuku" Mtukudzi's songs like "Todii?", which addresses HIV and AIDS-related challenges; and "Street Kid", which speaks of the plight of street children.
"Neria" powerfully spotlighted injustices suffered by widows after their husbands die.
So powerful were the messages that the likes of Dr Tuku had to be appointed UNICEF Regional Goodwill Ambassador for Eastern and Southern Africa.
This appointment has been an inimitable accomplishment so far.
However, Ras Caleb and Progress Chipfumo, to some extent, made a commendable effort in highlighting the 2014 Tugwi-Mukosi flooding in Masvingo province.
Covid-19 jingles by the likes of Chimurenga singer Chief Hwenje-Shumba, Bruce Machingura and the joint effort "Sizonqoba" by Dereck Mpofu and Albert Nyathi are just not up to scratch.
For instance, in "Sizonqoba", Mpofu and Nyathi performed way below expectation.
The project lacks the much-need pizazz.
Unfortunately, there is no alternative to the sub-standard material. It is inconceivable that these songs will outlive the pandemic.
Artistes often live up to their billing in times of crisis.
Across Limpopo, PJ Powers warmed the world with her song "There is an Answer" after the end of apartheid.
The late Michael Jackson's "Heal the World" and Phil Collins' "Another Day in Paradise" captured global attention by artistically articulating critical issues affecting the world.