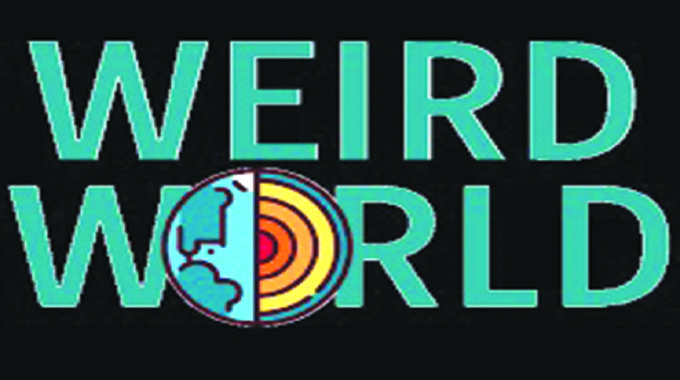 The Sunday Mail
SEVEN armed robbers wearing balaclavas recently raided a funeral parlour in Bulawayo but found nothing in the safe. They subsequently vented their anger on a security guard manning the premises and robbed him of US$30 and his cellphone.
The robbers – who were armed with machetes, a gun, a bolt cutter and stones – also ransacked the office and stole several items that included oil, a gas cylinder, sneakers, embalming liquid and custard.
According to a source close to the investigations, the robbers used a bolt cutter to cut burglar bars to gain entry through a window at the reception.
They headed for the chapel, where the security guard was hiding. They tied him with a rope before frogmarching him to the safe.
"They opened the safe but there was nothing inside. They searched him and stole US$30 and a cellphone before they left," said the source.
Bulawayo acting police spokesperson Assistant Inspector Nomalanga Msebele confirmed the incident and appealed for information that may lead to the arrest of the seven armed robbers.
"Anyone with information about their whereabouts may contact any nearest police station or call us on 2229-60358," said Asst Insp Msebele. — B-Metro
*************
11-year-old girl hangs self on apple tree
In a tragic incident that left residents of Mabutweni suburb in Bulawayo shell-shocked, an 11-year-old girl allegedly committed suicide by hanging herself on a tree after being scolded by her mother.
Patience Happiness Chishemu, who might not have taken lightly the reprimand from her mother, reportedly hanged herself on an apple tree in the yard.
Bulawayo acting police spokesperson Assistant Inspector Nomalanga Msebele confirmed the incident. She said police were investigating the incident.
She urged parents to monitor behaviour change in their children.
On September 6, 2022, Patience is said to have had a misunderstanding with her mother on why she had failed to bring her food to Mabutweni shops, where she sells gas.
Her mother then beat her up at home using a cooking stick and left. The child stayed behind alone.
Around 2pm, Patience's mother was informed by some children that her daughter had hanged herself. She rushed back home and found her unconscious daughter dangling from a tree branch.
She untied her and carried her to the sitting room, where she called an ambulance. Sadly, the ambulance crew pronounced her dead. – B-Metro
*************
Farmer kills 'hyena-like' uncle
A 35-year-old farmer from Mumbolo village in Mwansabombwe district, Zambia, has been arrested for allegedly killing his uncle, aged 67, using a hoe.
The man claimed his uncle appeared to him as a strange hyena-like creature.
Zambia Police Service spokesperson Rae Hamoonga told the media that Kebby Chipili chopped Blaston Chipasha, of the same village, with a hoe.
The victim suffered two deep cuts on the left side of the face and one deep cut on the neck.
Hamoonga said on November 11, 2022, Chipili was cultivating in a field, when he observed the strange creature, which reportedly advanced and attacked him.
Chipili then decided to chop the creature with a hoe, thereby killing it, after which he realised that it was a human being, whom he identified as his uncle.
According to Hamoonga, Chipili then ran to the village and reported the matter to John Chishala (44). The matter was then reported to the police, who visited the scene and picked up the body. They took the body to the Kazembe Rural Health Centre mortuary, where it was awaiting post-mortem and burial.
The spokesperson said the suspect is in police custody as investigations continue. — Wires