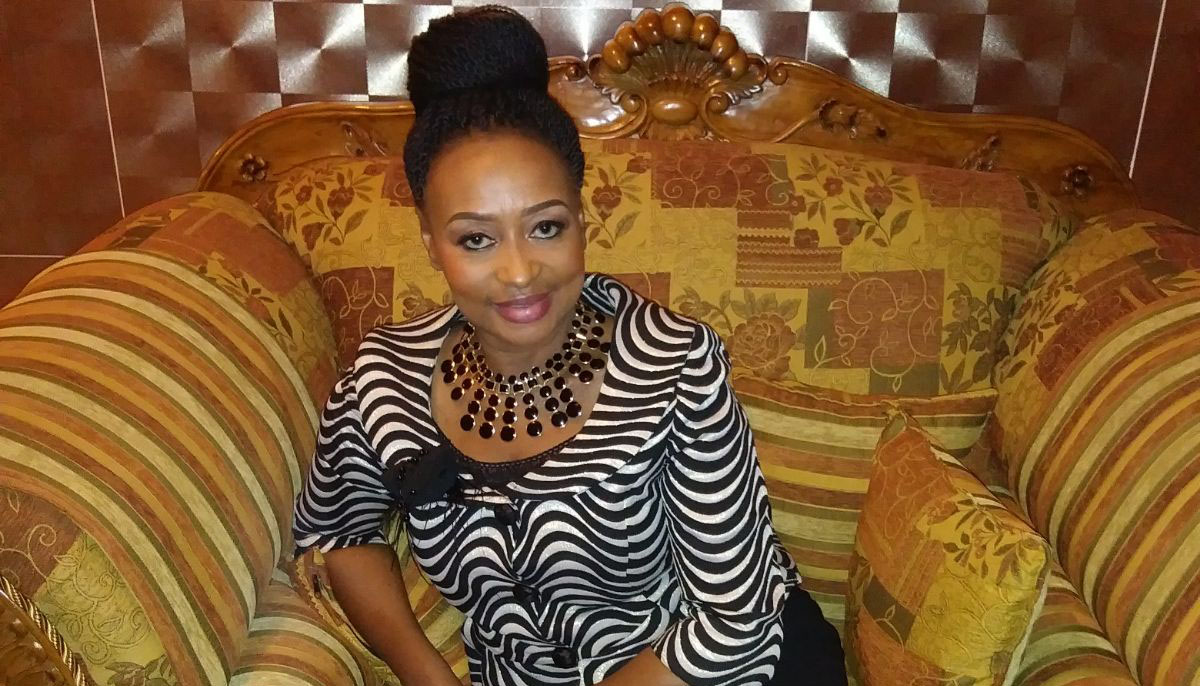 The Sunday Mail
Veronica Gwaze
IT'S been two years since His Presence Ministries International leader Apostle Charles Chiriseri passed on.
His death left a void in his church and family. To mark the second anniversary of the preacher's death, his wife Apostle Petunia will lead a tombstone unveiling ceremony early next month.
Apostle Petunia survived the tragic accident which happened in 2016, close to Bulawayo. The incumbent His Presence Ministries leader bared her soul about her departed husband.
"On August 11, we will unveil Apostle Chiriseri's tombstone; we are doing it so that future generations will know where God's general will be lying.
With tears trickling down her cheeks, she went on, "I vividly remember the last two Sundays before he died; he used to push me concerning issues of God and that tells me that Apostle knew his time had come and was preparing me for a new journey. Sadly, I did not read the message then.
"During his final two weeks, Apostle Charles allowed me to be his forerunner and gave me more time on the pulpit. He would just conclude my sermons after I had preached."
Apostle Petunia also went down memory lane, reliving how she met her soul-mate through a mutual friend in 1977 at Mzilikazi High School, in Bulawayo.
"When we met, it wasn't love at first sight; we were friends and love grew.
"Charles was the scripture union leader at school and helped me to receive Jesus Christ as my saviour and Lord when he was Upper Six and I was doing my Lower Six. I took him as a mentor who helped me answer many biblical questions," she said.
After Apostle Charles completed his A-Level, he proceeded to the University of Zimbabwe to study for a Bachelors' Degree in Agriculture, leaving Apostle Petunia in Bulawayo.
The two love birds kept communication lines open through handwritten letters and later reunited when Apostle Petunia enrolled at the same university.
In 1979, Apostle Charles decided to take the friendship to another level but Apostle Petunia did not fall for it; rather, she broke the friendship.
"At first it didn't go down well with me because I saw him as my mentor. I had just broken up with my then boyfriend to focus on God because that was holiness for me then.
"Apostle Charles didn't give up and kept pursuing and managed to explain to me that courtship was not unscriptural. We kept ourselves pure and this is what mattered most."
The love story culminated into a blissful wedding in December 1982.
"We walked down the red aisle, both pure virgins, despite all the liberties we had. I must say our courtship was long and trying but it taught us to be strong," she said.
Apostle Petunia believes their marriage was significant from the start.
"I believe this relationship was significant from the start although we were ignorant about that. We had a two day ceremony for our wedding. He lived in one of the old flats in Bulawayo, Thokozani, where we pitched our wedding tent.
"He helped me to accept him as he was; a ghetto boy but full of the Word of God, vision and potential. That helped us to keep going in our marriage," she said.
"I believe Apostle Charles moulded me into who I am today."